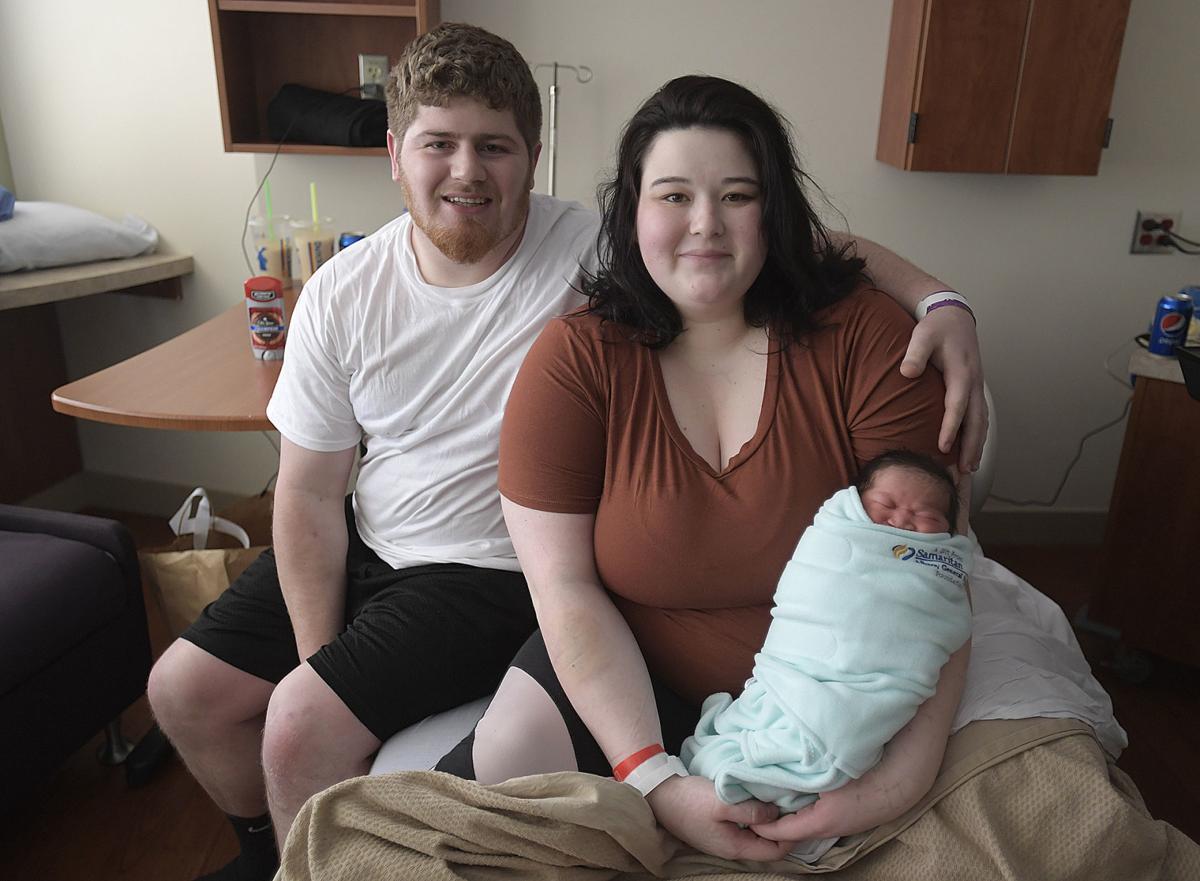 Dakota Tagen knew exactly when her baby would be born.
Kimberlee Lynn Sanchez-Bustillos came into the world on Jan. 2 at 7:28 a.m. by appointment. 
"She had a low gestational weight, so they scheduled me to be induced," Tagen said, fighting off a few yawns Friday afternoon prior to being discharged from Samaritan Albany General Hospital.
Tagen was induced on New Year's Day at around 9 p.m. and about 10 hours later, Kimberlee became the first baby born in 2020 in Albany, weighing in at just over 5 pounds and measuring 18 inches long. She marked the third baby for mom and first for dad, although Tegan said her partner, Hector Sanchez-Bustillos, is "like a dad to the other two."
"This is really special to me," Hector said, adding that Kimberlee was named in part as tribute to his grandmother, Lee, who passed away earlier this year.
As for whether or not she chose Jan. 1 for her induction in an attempt to have the first baby of the year, Tegan said it was really up to fate. 
"It really was just a coincidence that I fell at 39 weeks on Jan. 1," she said. 
You have free articles remaining.
While Tegan and her partner Bustillos knew Kimberlee was coming (she was planned) and exactly what day, they didn't know she would be born with a cleft palate. "It was a surprise to us," Tegan said.
The family hopes to visit OHSU next week but doctors said any surgery would have to wait until the baby is between 3 and 6 months old. 
For now, Tegan said, the family is focused on moving permanently back to Albany from Portland. 
"When we found out we were expecting, we moved here but we're going to move here permanently now," she said. 
The family expected to be discharged Friday and return home so Kimberlee could meet her 1-year-old brother, Abel Brambila, and 2-year-old sister, Viviana Brambila.
"Right now, we don't have anything planned but letting the babies get used to her," Tegan said. 
The couple said they hoped to have more children in the future but not right away. Instead, they planned to focus on Kimberlee. 
"She's beautiful," Tegan said. "She's perfect."