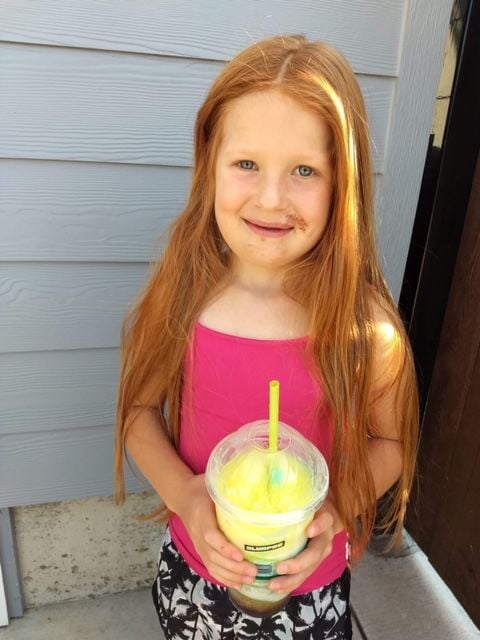 On July 18, Kennedy Swenson did her first cannonball off the back of her family's boat at Foster Lake in Sweet Home.
Kennedy, 6, was finally getting comfortable in the water and her family, mom Jessica said, was looking forward to a summer on the lake.
On July 20, Jessica stood on the playground of the local middle school waiting for a helicopter ambulance to come get Kennedy, trying to get her young daughter to stay awake with promises of a Slurpee.
Kennedy had returned to Lewis Creek Park for the second time this summer to swim with her friends when an unmanned Jet Ski crossed a buoy line meant to separate swimmers and watercraft.
It broke her jaw. Lacerated her liver. Damaged her sternum and clavicle. And killed her best friend.
"It came out of nowhere," Jessica said of the Jet Ski. "The kids weren't even in the water, they were on the beach, and the moms were knee deep in the water talking mom talk. It was an instant. I thought, 'Is that going to slow down? Is it going to turn?' I realized no one was on it and turned to scream, 'Kids,' and it was too late. It had hit them."
Kennedy was eventually taken by ambulance to RiverBend Medical Center in Eugene, but after assessing her injuries, doctors opted to Life Flight her to Doernbecher Children's Hospital. She spent three days in the hospital and had surgery on her jaw. She now has a metal plate in her mouth and is missing her teeth. She also has nightmares.
Kennedy was sitting with her best friend, Zach Maynard, when the Jet Ski crossed the buoy line. According to Jessica, Zach pushed Kennedy out of the way, taking the brunt of the impact that caused multiple head injuries. Zach passed away from his injuries on July 23.
"He always said he was going to marry her, from day one," Jessica said. "They're 11 days apart, and she's having nightmares every night of just being there with him."
The community support, Jessica said, has helped. The family was welcomed back to town with a socially distanced parade, and thousands of dollars have been raised for Kennedy's continued care through walk-a-thons at the preschool both kids attended, donations from local grocery stores, a benefit movie screening and GoFundMe pages.
Kennedy's health is also a blessing the family didn't know if it would be able to count on.
She'll have to have surgery again in six months, but for now, Kennedy is up and about.
"She's walking. Physically she's doing well," Jessica said. "They don't know if her adult teeth will come in or if she'll need dentures. She'll have to go to the dentist, and who loves the dentist? That's what breaks my heart, but it could be so much worse. We could have to do a service like our friends."
The 23-year-old who was operating the Jet Ski has not been publicly identified. According to the Linn County Sheriff's Office, the man is cooperating with authorities. No information concerning his blood alcohol level or his use of a kill switch, which would have stopped the Jet Ski when he was ejected from the personal watercraft, has been released. The incident, LCSO said, is still under investigation, with 90-plus witnesses being interviewed.
"It's going to be hard because they said it's going to be a long investigation," Jessica said. "And we just want to know what happened, you know? What happened?"
For now, the family is focused on Kennedy and her recovery. She got that Slurpee she was promised, and Jessica said that, despite her injuries, she's doing well.
"She's such a trouper," she said.
Both the Maynards and Swensons have GoFundMe pages that can be found by searching the children's names on gofundme.com.
Get local news delivered to your inbox!
Subscribe to our Daily Headlines newsletter.