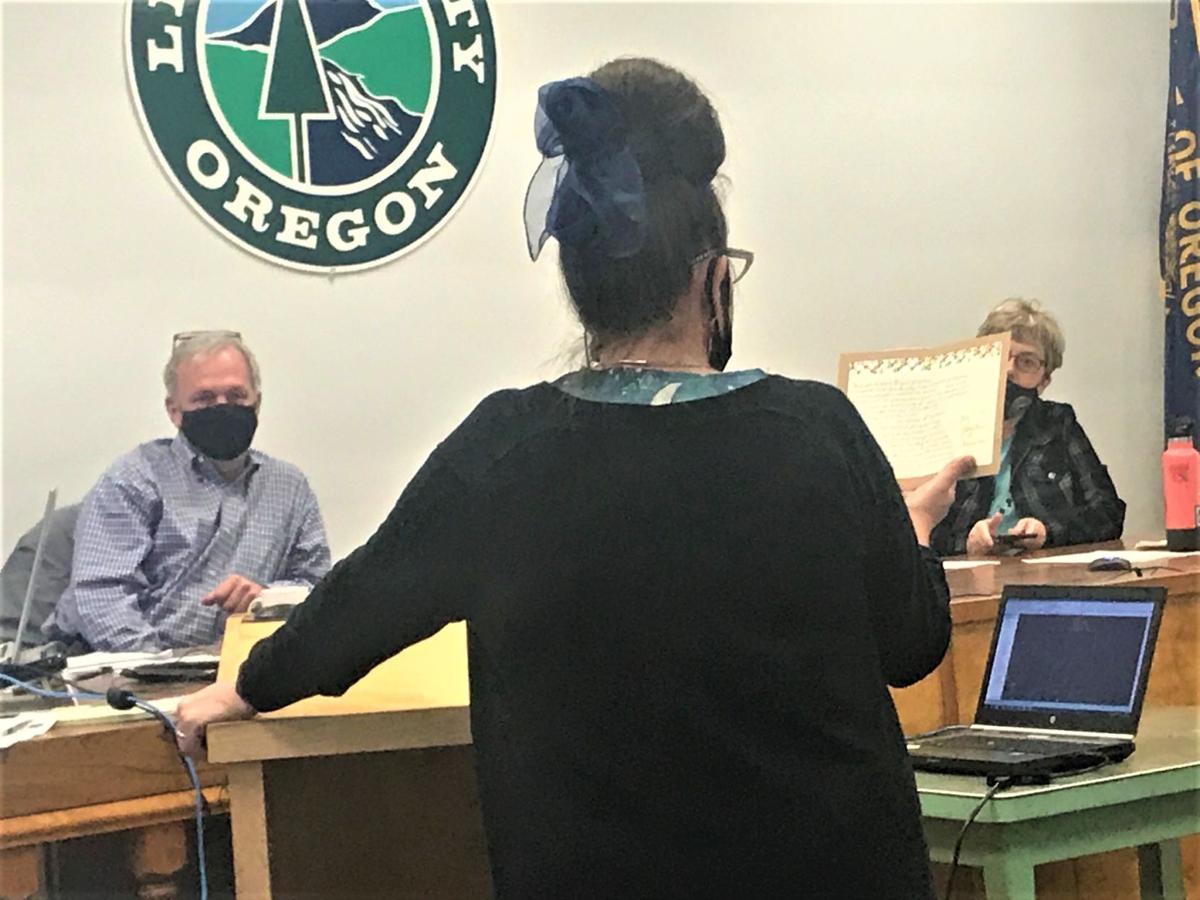 Businesses that received up to $10,000 in federal pass-through CARES Act money in recent weeks will get some additional help after the Linn County Board of Commissioners Tuesday agreed to send about 118 of them another check for about $3,057 each.
Linn County received $1.6 million as part of the state's CARES Act allocation and had about $410,000 remaining in the fund, according to County Treasurer Michelle Hawkins.
Board Chair Roger Nyquist suggested the county retain $50,000 in a contingency fund and allocate the remaining $360,000 to about 125 businesses that met all of the original qualifications. About 15 businesses received financial assistance but did not meet all of the criteria.
Linn County targeted businesses that were closed due to the governor's executive orders pertaining to social distancing during the COVID-19 pandemic.
Rebecca Grizzle, executive director of the Lebanon Chamber of Commerce, read a thank-you card from Nancy Pance of Anytime Fitness, one of the businesses that received $10,000 in assistance. Grizzle said it was "an honor to help deliver checks to businesses."
Pance said in her note to the commissioners, "I literally cried when I received the second check. It was truly such a gift. Our gym has been closed since November 18th. This is usually our busiest time of the year. This community has been so supportive and such a blessing and this is the icing on the cake."
Commissioners John Lindsey and Sherrie Sprenger were in full support of Nyquist's proposal.
In other business, the commissioners:
• Were told by Planning and Building Director Robert Wheeldon that three families have taken advantage of the county's offer to provide free building permits for those affected by the recent wildfires in the North Santiam Canyon. The permits cover structural, mechanical, plumbing and electrical work.
• Learned that the total number of building permits is down 17% and the number of contract city permits is down 12%. Building permit revenue is down 23%, but Wheeldon said income from planned subdivisions in Millersburg and Brownsville should allow the department to meet budget by the end of the fiscal year.
• Approved, after a public hearing, a zoning designation change for 194.7 acres near Brownsville from exclusive farm use to farm/forest. The property east of Oakview Drive is owned by Lynn Merrill.
• Learned that county department heads are being fiscally conservative, according to Bill Palmer, county accounting officer. Palmer said the fiscal year is halfway through, so budgets should be about 50% spent, but countywide the spending is at about 39%.
• Approved a resolution to allow the Philomath and Corvallis school districts to annex four properties into the Philomath School District as part of a school boundary change. The resolution was necessary because portions of the districts are within Linn and Polk counties.
• Approved an amended agreement between the Linn County Health Department and the Intercommunity Health Network that adds $2 per person assisted. Also approved was an amendment to the CHOICE Model contract (group home support), extending its end date to Dec. 31 in an amount not to exceed $326,707.
Contact Linn County reporter Alex Paul at 541-812-6114.