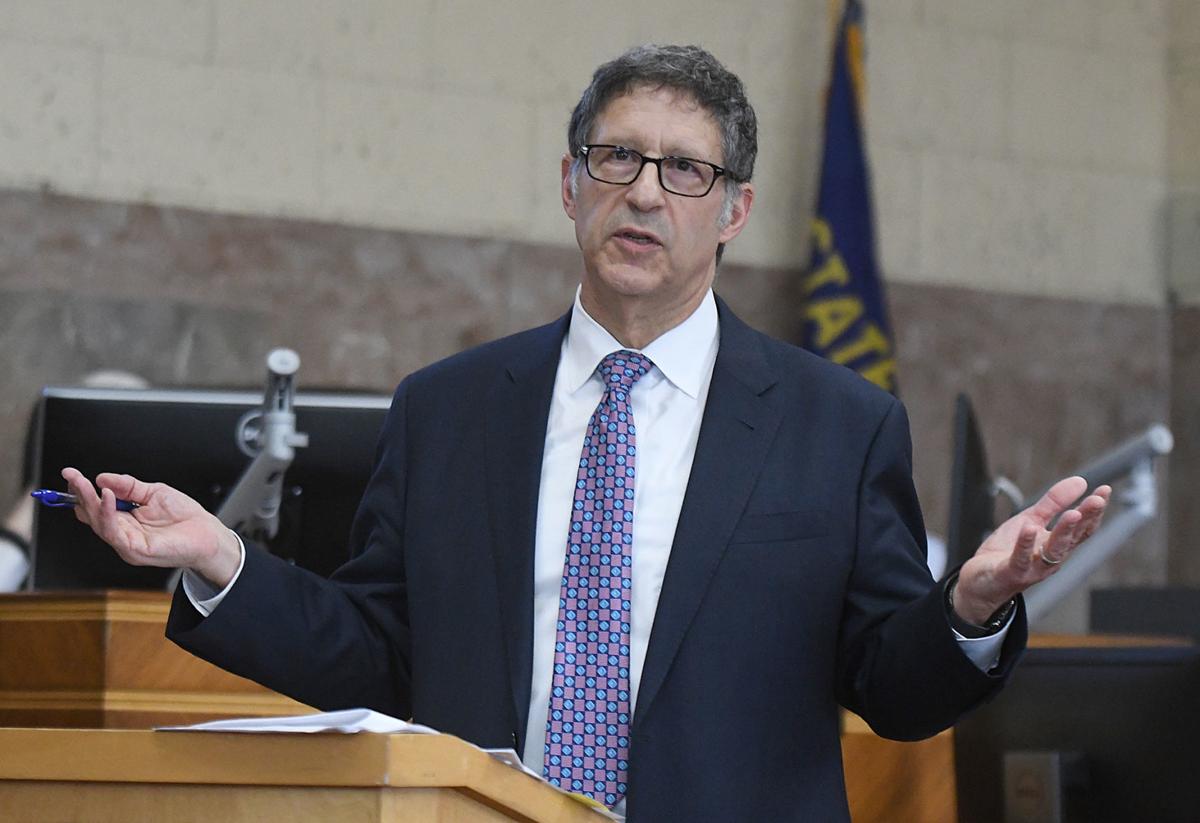 The Portland-based law firm Davis Wright Tremaine could receive up to $159 million in legal fees associated with a $1.1 billion class action breach of contract lawsuit held in Linn County Circuit Court last fall.
Linn County and other taxing districts charged the state — specifically the Oregon Department of Forestry — breached decades-old contracts to manage state forests within the counties for the greatest permanent value. The class members argued that for about 20 years the state has allowed other interests such as wildlife and recreation to reduce the annual payments to the taxing districts.
Judge Thomas McHill said Friday morning that the firm's 15% contingency fee was not out of line, considering the fact Davis Wright Tremaine was the sole law firm representing the class action members and took a big risk over the five years the lawsuit evolved and went to trial.
Attorney John DiLorenzo said that although the amount may seem high, it is far less than contingency percentages approved in other lawsuits.
"It's less than two months' interest on what was an eye-popping judgment," DiLorenzo said.
Currently, the judgment is incurring 9% per interest, about $262,000 per day or $90 million per year, as the lawsuit awaits appeals by the state.
State's attorney Christina Beatty-Walters said the state did not oppose the contingency award as long as it did not add to the total judgment and is to be paid by the individual class members' awards.
Davis Wright Tremaine will also be paid its actual out-of-pocket expenses of $598,322 on top of the contingency fee, McHill said.
DiLorenzo said his office devoted more than 13,000 hours to the case.
DiLorenzo said that research indicates that customary contingency fees for complex class action lawsuits range from 20% to 30%.
"The only time contingency fees are less than 15% are when numerous law firms are involved and diversify the risk," DiLorenzo said. "Yes, it's a big number, but it was an eye-popping judgment, a record. The largest jury verdict in Oregon history."
DiLorenzo said all of the class members were notified of the fee before the lawsuit began and an advisory council composed of attorneys representing each of the class members met regularly.
DiLorenzo said he was pleased that none of the class members presented opposition to the fee by the July 1 deadline.
In making his decision, Judge McHill said the advisory committee was a good idea.
"Getting the advisory committee involved early on so the class action members were informed about the possible fee from the outset was a very good arrangement," he said. "They had many opportunities to ask questions or object all along the way. That's unique."
Davis Wright Tremaine will not get paid until the lawsuit is settled or appeals are exhausted, DiLorenzo said after the hearing.
If the case is settled for less than the $1.1 billion judgment, the law firm's fee will be 15% of the new figure, plus actual expenses.
"We negotiated this fee with Roger Nyquist before this got rolling," DiLorenzo said. "All of the class members are government agencies and we assume they will do good things with the money they receive. We are ready for that to begin."
DiLorenzo said attorneys for his law firm and the state are currently checking the more than 5,000 pages of trial transcripts for errors.
The case was originally filed on March 10, 2016, and went to trial in Linn County Circuit Court in late October 2019. On Nov. 21, the 12-person jury ruled in favor of the plaintiffs, who had charged that the Oregon Department of Forestry breached a contract formed in 1941 that called for management of some 700,000 acres of state forests in 14 counties to "secure the greatest permanent value of those lands to the state."
The plaintiffs argued that for decades the term meant managing the forests to provide maximum revenue to the counties in which they operate. But starting in 2001, the state changed the meaning to include other amenities such as water quality, recreation and wildlife habitat enhancement, which resulted in reduced payments to the counties.
Judgments for current and future damages until 2069 (second number) by county: Benton, $509,858 and $6,161,270; Clackamas, $25,381,067 and $3,154,360; Clatsop, $176,478,590 and $109,565,036; Columbia, $7,551,189 and $7,355,610; Coos, $32,268,012 and $6,554,882; Douglas, $8,855,710 and $3,565,736; Josephine, $761,707 and $693,168; Lane, $55,025,487 and $17,948,505; Lincoln, $6,075,056 and $14,591,775; Linn, $37,476,762 and $14,518,637; Marion, $9,616,092 and $11,552, 647; Polk, $$4,766,551 and $3,631,354; Tillamook, $246,985,207 and $144,113,203; Washington, $62,259,582 and $48,492,346.
Total current damages: $674,020,873. Total future damages: $391,898,527. Total judgment: $1,065,919,400.
Opting out of the lawsuit were: Clatsop County, Clatsop Community College, Clatsop County Rural Law Enforcement, Clatsop County Road District #1, Clatsop County 4-H/Extension Service, Sunset Empire Park and Recreation in Clatsop County, Benton County Soil & Water Conservation District, Clackamas County Soil Conservation District, Port of Portland in Washington County, Washington County Rural Fire Protection District #2, Clatsop County Fair, Sunset Empire Transportation in Clatsop County, and the Port of Portland in Clatsop County.
Be the first to know
Get local news delivered to your inbox!