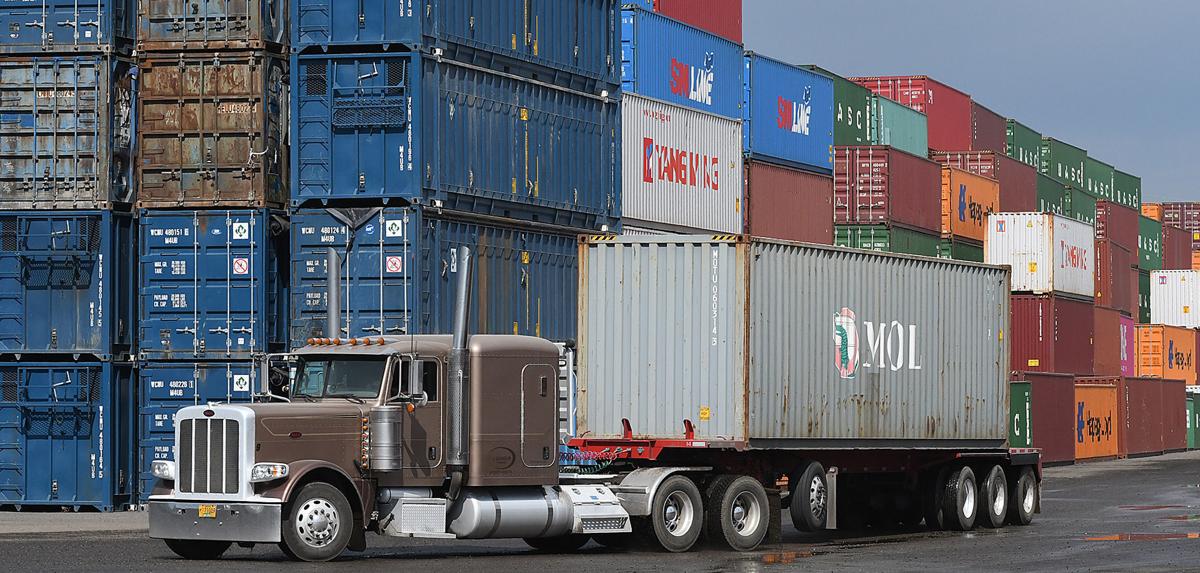 It has been nearly four years since the Linn County Board of Commissioners tossed its hat into the ring, competing for millions of dollars in funding from the Oregon Transportation Commission to build an intermodal transportation facility in Millersburg.
It was an up-and-down process that ended up with Linn County and the Treasure Valley region of Eastern Oregon getting initial green lights to proceed with planning, with full state funding contingent on determining economic feasibility and meeting a series of milestones.
Thursday afternoon, the final hurdle was cleared as the OTC approved releasing the first $9.1 million of a promised $26 million in state funding. The initial funding will allow the Albany-Millersburg Economic Development Corp. to purchase 60 acres from the county and begin construction.  
"We're glad to be through it," Commissioner Roger Nyquist said. "They approved the final milestones, and now we get to work."
Nyquist said the property line adjustments to turn the 190 acres of the former International Paper mill site into two parcels, one encompassing 130 acres that will be an industrial park and the other 60 acres for the intermodal facility, are ready to go.
"At this point, there's no turning back," Nyquist said. "Making the rail line changes and building the physical facility are next."
ITS ConGlobal has been contracted to operate the facility.
"When you think about all that has gone on this year, it might have been easy to punt, but 20 years from now, we are going to be glad we did this," Nyquist said. 
• Approval and support from the Class 1 railroad owner.
• Identification and agreement of the planned facility operator.
• Competitive operational service plan and costs to shippers.
Funds for the local project and the one in the Treasure Valley come from the Oregon Lottery.
The intermodal facility will allow semi-trucks to haul shipping containers to Millersburg, where the containers will be reloaded onto rail cars headed to Portland, Tacoma and Seattle. The goal, outlined by the Oregon Department of Transportation, is to reduce the number of trucks on Interstate 5 and throughout the Portland metroplex and to reduce air pollution.
Both projects will handle agricultural products. The mid-valley project will carry hay, straw and grass seed, along with many other products, and the Eastern Oregon project, in Nyssa, will move mainly onions and potatoes.
There were originally eight applicants from mid-valley sites.
The Millersburg site won out, based in part on the fact that Southern Oregon companies will be able to access it and the possibility of working with the Port of Coos Bay.
Contact Linn County reporter Alex Paul at 541-812-6114.