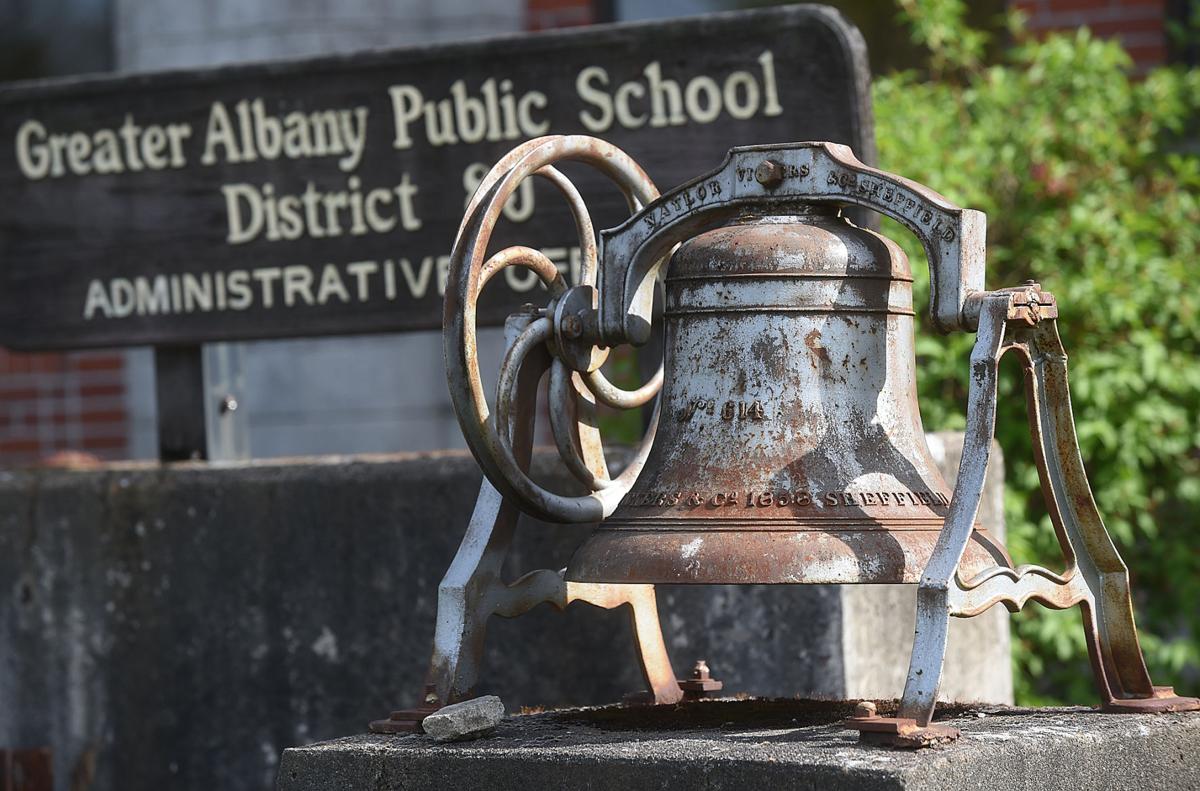 Greater Albany Public Schools had a question for parents: Would you feel comfortable sending your child to school if public health officials said it was safe to do so? The answer: Sort of. 
In a survey answered by approximately 2,500 families, 52% said they would be very comfortable sending their children to schools that adhere to Oregon Health Authority and Oregon Department of Education guidance. 
Schools were closed in March in an attempt to slow the spread of COVID-19, with schools shifting to distance learning under the direction of ODE. Last month, ODE released additional guidance for fall, leaving the decision between in-person classes, online learning or a hybrid model largely up to individual districts. 
Of the families surveyed, 25% said they would be somewhat comfortable sending their children to school and 24% said they didn't know how they felt or were uncomfortable. 
"We weren't surprised," Superintendent Melissa Goff told the school board on Monday. "We thought about 15% will be looking for another option other than coming back to school in person."
GAPS has not decided on a model for fall and said family feedback and additional input from teachers and staff would impact the decision. 
While results from staff surveyed were not yet available, family surveys showed that the biggest concern for parents was the sanitation of classrooms and the spread of COVID-19. 
Parents asked for small class sizes, daily temperature checks for staff and daily cleaning of classrooms if students return. Of those surveyed, 63% said that fall should include only in-person classes while 28% asked for a hybrid model. Only 5% said they would prefer learning online only. 
There will be additional considerations if children return to school. ODE has issued guidance noting that masks are recommended for students in 6th through 12th grade, but in some counties around the state Gov. Kate Brown has mandated masks for individuals visiting indoor public spaces. That requirement has not been imposed on Linn or Benton counties.
"If they're required, they're required for a reason," said board member Kim Butzner, noting that privacy issues could be at play for students and staff who can't wear masks due to medical issues. "I think it's something we're going to have to be thinking about."
Goff noted that planning for the fall has been complicated due to the number of agencies of authority. 
"Part of the challenge," she said, "is we have guidance from ODE and decisions made at the governor's level and at the county-by-county level, but education is independent from the county."
Additional guidance is expected to come after a meeting with the state superintendent for all of Oregon's district superintendents Wednesday morning.
Goff has consistently told the school board that planning for fall will be an ongoing effort and the situation will remain fluid over the summer with updates provided to families through the district's website and social media channels. 
Concerned about COVID-19?
Sign up now to get the most recent coronavirus headlines and other important local and national news sent to your email inbox daily.