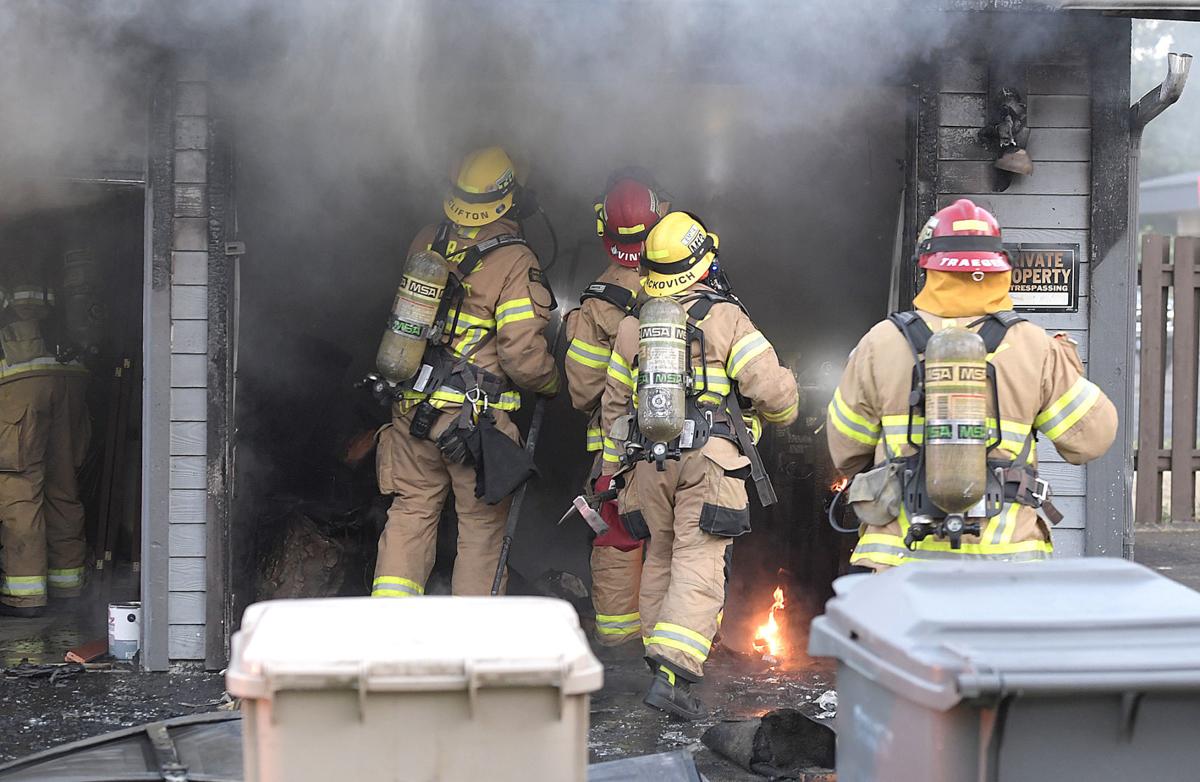 Four Albany Fire Department engine crews responded to a garage fire at 1998 Sixth Ave. SE about 8:45 p.m. Tuesday, according to spokeswoman Sandy Roberts.
The fire was in a detached two-car garage.
Residents were home, but no one was injured. The value of the property lost was not known, but Roberts said there was smoke and water damage.
"We sent four engine companies, but we had two that were quickly cleared from the scene," she said.
The property is owned by the Albany Partnership for Housing & Community Development, a nonprofit community development group providing multifamily affordable housing to low-income individuals and families.
The fire's cause remains undetermined.