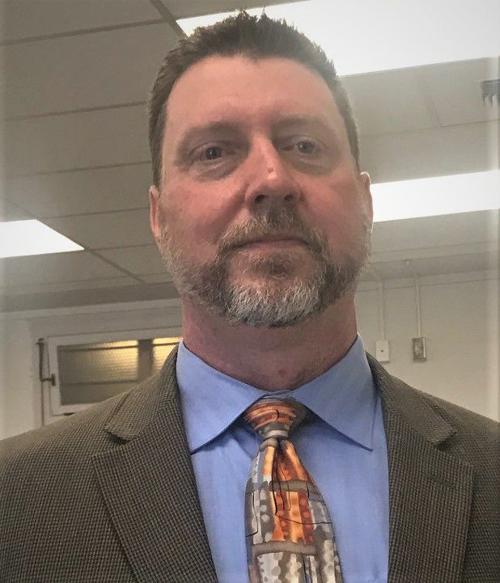 Sean Tate of Tate Public Affairs has reached out to more than 700 small business owners in Linn County as well as portions of Marion and Benton counties in recent weeks, offering to assist them in learning more about state and federal financial assistance due to the COVID-19 pandemic.
Tate, as well as Janet Steele of the Albany Chamber of Commerce and Rebecca Grizzle of the Lebanon Chamber of Commerce, updated Linn County Commissioners Roger Nyquist, John Lindsey and Will Tucker on the outreach effort Tuesday morning.
Linn County is providing $15,000 per month from August through December for the work. The money is coming from federal funds to help offset the financial effects of the pandemic.
Tate told the commissioners about 13% of his contacts have responded.
"It has been fun despite it being such a difficult time," Tate said. "We are offering a glimmer of hope for people. I think we've had a very successful effort."
Tate said that although the COVID-19 pandemic continues to pressure all area residents, the recent wildfires have also had a major effect, especially in the Santiam Canyon communities of Mill City, Detroit, Lyons and Idanha.
"We are letting business owners know that help is available," Tate said. "We have made 725 contacts either face to face, by phone or by email."
Tate said he is targeting businesses with 50 or fewer employees.
"Of that 13%, about 80% (about 60) have been helped with programs or with specific problems," Tate said. "I am going to shift to more face-to-face outreach, especially in the North Santiam Canyon communities. I spent a couple weeks in the Brownsville and Scio areas."
Tate said the state is nearly out of what he called Round 4 stimulus funding, but Round 1 and Round 3 money is still available for a few weeks.
"But there are more restrictions with that money," Tate said.
By mid-November, any leftover Round 1 or Round 3 funds will go back to the state pool.
"Grants appear to be popular and loans are less popular," Tate said.
Board Chairman Nyquist said the pandemic has continued well beyond what many people had expected.
"Most people thought this might extend out a couple months," Nyquist said.
Nyquist said there are a number of business assistance programs available, but each has its own set of regulations.
"There is definitely a lot of uncertainty of what the next six months is going to look like," Tate said.
Tate said there are several "good programs" available, some of which include forgivable loans.
"This program has been a lifeline for at least 60 Linn County businesses who otherwise may be closed today without the assistance and guidance they have received," Nyquist said after the meeting. 
To learn more, call the Albany Chamber of Commerce at 541-926-1517 or the Lebanon Chamber of Commerce at 541-258-7164.
Contact Linn County reporter Alex Paul at 541-812-6114.
Be the first to know
Get local news delivered to your inbox!