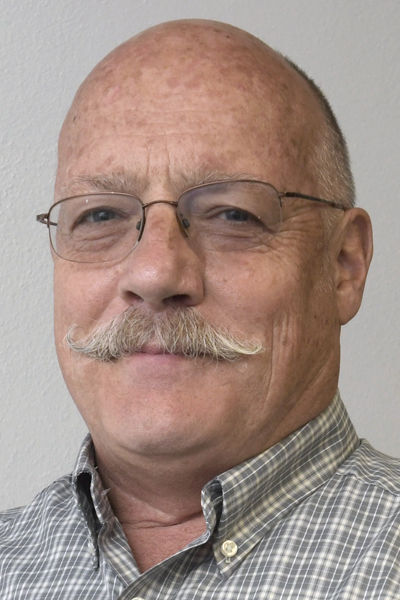 Tuesday morning, Linn County Commissioners Roger Nyquist, John Lindsey and Will Tucker announced their plans to declare an emergency concerning children and school reopening issues. Wednesday, they made it official, signing a one-page Declaration of Local Emergency.
The declaration notes the board's actions are based on the need for children to develop mental health and social skills through activity and interaction with others.
The declaration stems from Gov. Kate Brown's recent actions to keep Oregon classrooms closed unless a matrix of conditions associated with the COVID-19 pandemic were met.
The commissioners said they have the right to declare an emergency due to the "extraordinary measures" associated with COVID-19 and the state's reopening criteria.
Board Chairman Nyquist pointed out at Tuesday's meeting that there is about 80,000 square feet of heated and air conditioned space at the Linn County Fair & Expo Center that is going unused that could be used for extracurricular activities.
The commissioners said they will:
— Support the creation of a reopening criteria focused on allowing children to safely play and interact.
— Use the resources of organizations that serve children including schools, youth clubs, churches, after school programs and local government to open up physical space and resources.
— Call for all school districts, the Oregon Department of Education, the State Department of Health and Human Services, Boys and Girls Clubs, YMCAs and after school organizations to work together to offer consistent opportunities that families can count on.
— Direct significant state and federal monies to be dedicated to getting youth activities opened now with funding to support the needed additional staff to deliver activities in smaller groups.
The declaration also notes that the state's reopening criteria has created a "serious threat to the peace, health and welfare of the children of Linn County."
In a Facebook message to Greater Albany Public Schools system parents, Superintendent Melissa Goff encouraged parents to contact the commissioners about the issue of developing a county-wide child care system.
She said there were serious child care issues before the COVID-19 pandemic and those issues have been heightened by the coronavirus and the move to on-line education.
She said the school district would be pleased to participate as part of a task force on the issue.