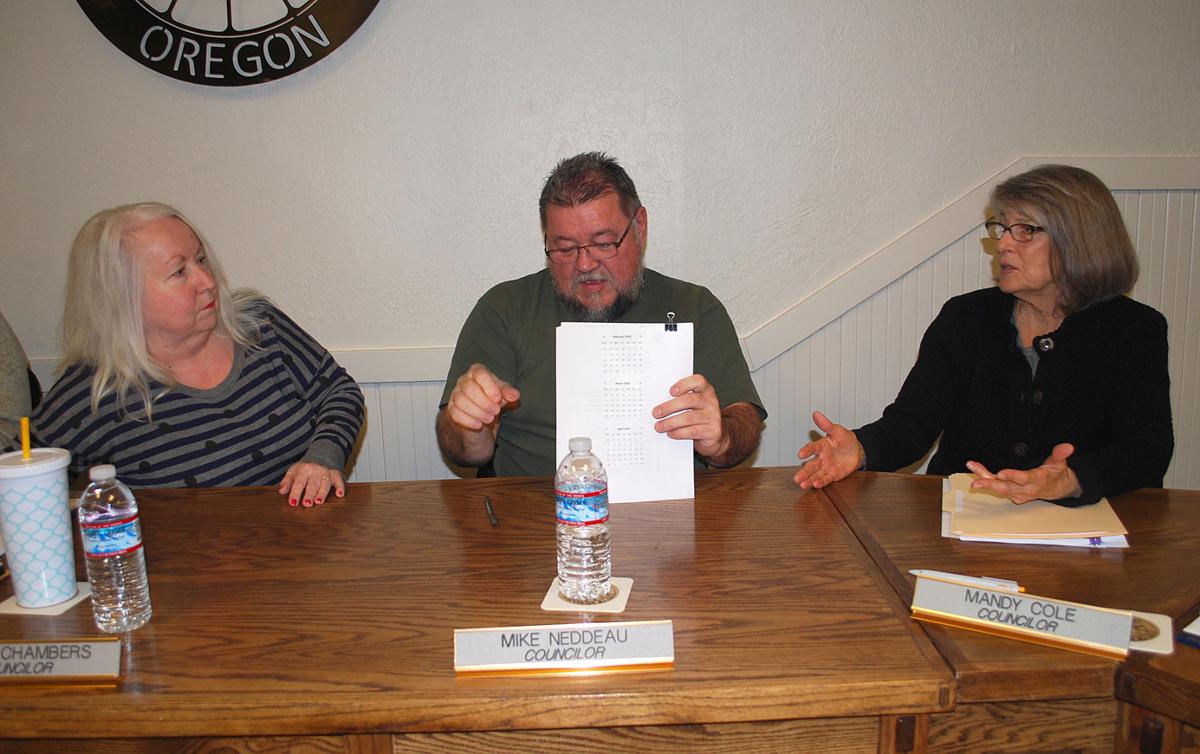 BROWNSVILLE — Saying that planned travel this year for business and family matters would make it hard to focus on city business, Councilor Mandy Cole resigned from the City Council this week.
"I have thoroughly enjoyed serving on the council for the last 11-plus years," she said at a meeting on Tuesday.
Her term was to end Dec. 31.
She said it was not an easy decision to make.
"Council members are genuinely committed to doing their best for our community and I believe we have all grown tremendously while collectively working to make Brownsville economically strong, historically authentic and staying true to our roots as a small rural town with a high quality of life," Cole said.
Cole thanked City Administrator Scott McDowell and the city staff for their dedication to the community.
"Your professionalism, high integrity, vision and tremendous skill are outstanding," Cole said. "Our city's strength depends on you and your commitment to Brownsville."
She praised members of the community for attending meetings and voicing their opinions.
"Without citizen activism, we are not a democracy," Cole said. "By working cooperatively, drawing on the combined strengths of the council, the city staff and our citizenry, Brownsville will continue to thrive."
Cole encouraged the community to "listen to each other, be civil and respectful and to think of the common good over the long term."
You have free articles remaining.
Cole is retired from the U.S. Forest Service and is active in the community, especially at the Linn County Museum.
The biggest challenges facing the council are trying to provide services in a community with only 700 households.
When she was running for office, she said the community should be proud of the Gateway Project that improved the aesthetics of the Highway 228 entryway to the historic downtown area.
Over the last three years the council has faced numerous issues that centered on medical and marijuana sales. That continued on Cole's last meeting, as the council begins review of an ordinance that would restrict growing marijuana at individual residences.
Residents have approached the council in recent months, complaining that neighbors are growing more marijuana plants than allowed by law, that their plants are easily seen from the street and for a couple months in the summer, those plants emit a noxious odor.
Fellow councilor Lynda Chambers said that although she and Cole had often been on opposite sides of an issue, "I always felt that you listened to my opinion and that I was respected by you. We will miss you."
Mandy has been very supportive of city staff for a long time," McDowell said. "She is such a champion for our community and a voice of reason."
McDowell said Cole is "eloquent" and a person who "really cares about our citizens and the art of compromise. In today's political climate, it's really difficult to find someone who is good at finding compromise."
McDowell will advertise for applicants to fill the remainder of Cole's term.
"I will verify the applicants and present their letters of interest to the council," McDowell said. "The council will then either have individual interviews, or make their selection from the letters alone."
McDowell said he plans to set an application deadline for 5 p.m. on Feb. 16. 
Contact Linn County reporter Alex Paul at 541-812-6114.