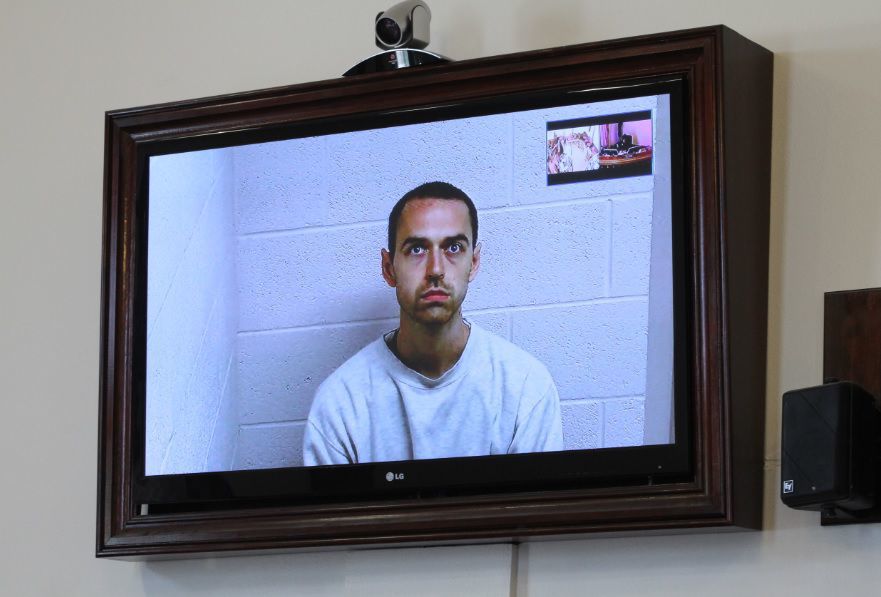 An Albany man was arraigned Friday in Benton County Circuit Court over an alleged active-shooter incident Thursday morning at Foster Farms in Corvallis.
The incident prompted lockdowns at nearby businesses and Linn-Benton Community College's Benton Center, but no one was injured.
Adrian Nickerson, 22, faces multiple charges, including failure to perform the duties of a driver, first- and second-degree criminal mischief, third-degree theft, unlawful possession of a firearm, first-degree burglary, menacing, unlawful use of a weapon, reckless endangering and second-degree disorderly conduct.
Nickerson's attorney, John Rich, entered not guilty pleas on his client's behalf, saying he was a West Albany High School graduate and a lifelong local resident.
According to Benton County senior assistant district attorney Amie Matusko, Nickerson reportedly kept an AK-47, along with loaded magazines, a tactical vest and a combat helmet at his apartment in Albany, which was searched Friday.
You have free articles remaining.
"The state has pretty big public safety concerns," she said. "He indicated that were he released, he would do these actions again."
Matusko recounted Thursday's events in court, beginning with Nickerson's involvement in a traffic crash that morning on Ninth Street in front of Baja Fresh. She said he did not have his license on his person and was worried about getting in trouble. According to the probable cause affidavit in the case, Nickerson reportedly collected a black backpack, which contained a handgun, from his vehicle and ran to the nearby Foster Farms, where he was employed as a temporary contract worker. He then went into a women's restroom to change into his work uniform.
When a female employee entered the restroom, the affidavit continued, Nickerson said he felt cornered, so he fired a shot into the ceiling with the handgun. The woman ran and contacted police.
Shortly afterward, the building was evacuated and multiple agencies, including the Corvallis Police Department and Oregon State Police's SWAT Team, responded to the scene. Nickerson reportedly used a fire extinguisher to  break into an office, where he drank soda and ate a candy bar. He later attempted to escape through a side door, after being in the building for roughly an hour and a half. When he emerged at around 9:49 a.m., he surrendered to police and was taken into custody.
Matusko requested that Nickerson's bail be set at $1 million, which Judge Joan Demarest granted. Matusko said she believed he was suicidal based on police interviews. 
Nickerson is next set to appear at 10:30 a.m. Thursday in Benton County Circuit Court.