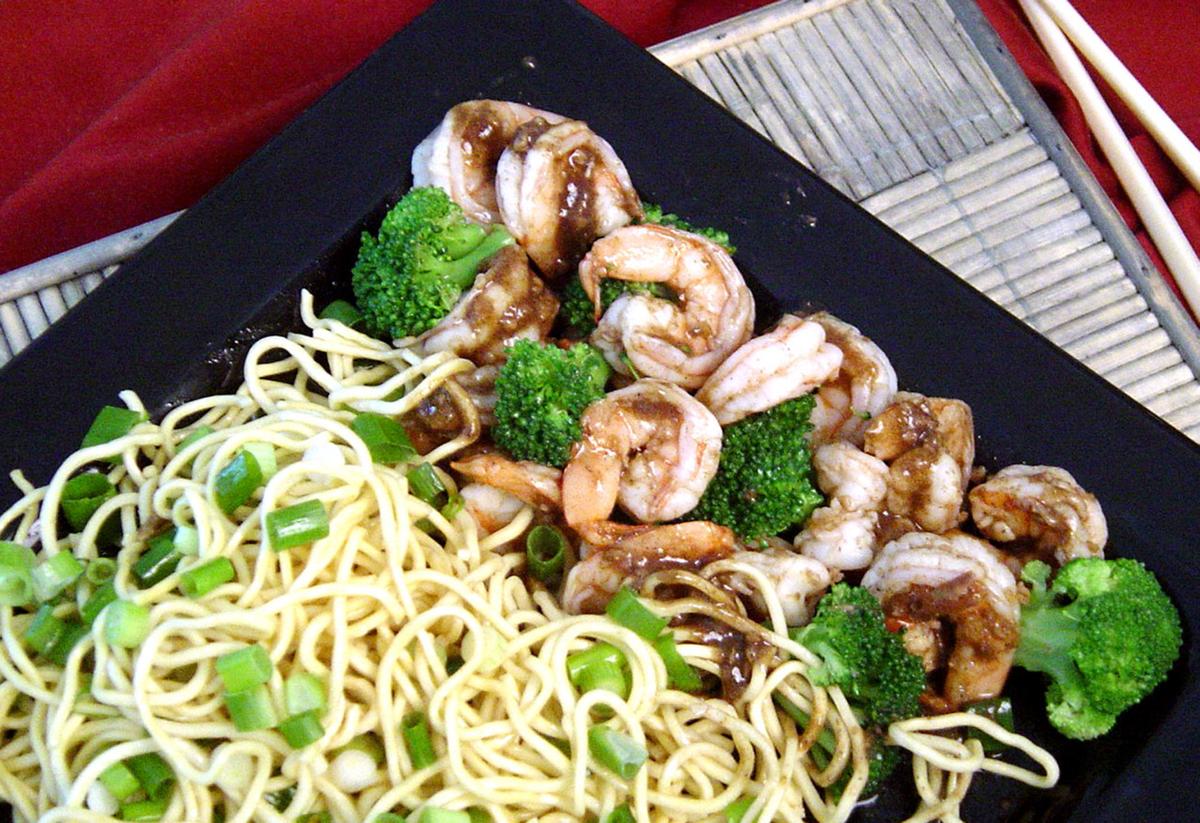 The pungent flavors of Chinese five-spice powder, rice vinegar and soy sauce combine to create this quick shrimp dinner.
Chinese five-spice powder is used in many Asian dishes and includes cinnamon, cloves, fennel seed, star anise and Szechuan peppercorns. It can be found in the spice section of the supermarket. It can also be used to flavor cooked rice or sprinkle on cooked vegetables.
Keep a bag of peeled, frozen shrimp in the freezer for quick dinners. They only take about 5 minutes to defrost in a bowl of cold water.
Linda Gassenheimer is an author of more than 30 cookbooks. Her newest is "The 12-Week Diabetes Cookbook." 
Satisfy your cravings
With our weekly newsletter packed with the latest in everything food.