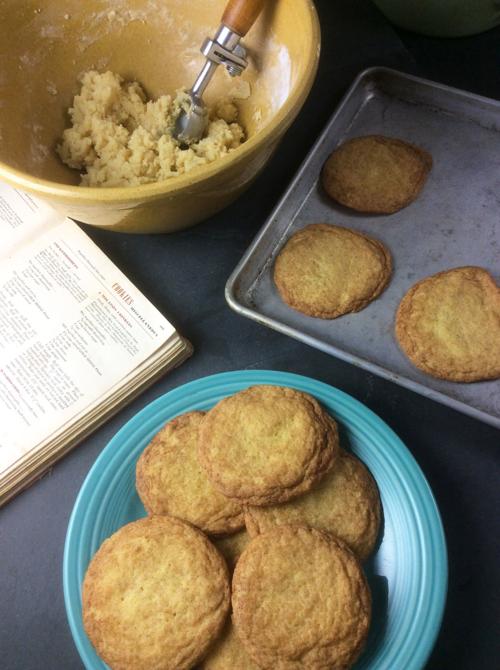 Elizabeth was a hot number. I learned this first hand because we worked together in Yosemite National Park many years ago. Even now, an image of her generous, yet trim figure, sultry personality, and magnetic affect on the male gender is easily formed. I also remember how threatening she appeared to other women, myself included.
Still, I liked her — even though we had similar tastes in the male ranger population, which meant that our social encounters were usually viewed from opposite sides of the same goal. She had vast intelligence and a genuine zeal for living. And so, as much as we were rivals on the field of romance, a deeper, albeit unspoken, friendship had evolved.
The odd thing is that, man-killer reputation aside, in my most vivid recollection of Elizabeth, no men were even present. It was a Friday night. Date night. I was spending it alone in the employee dorm kitchen writing letters when Elizabeth walked in loaded down with groceries. As we chatted, she unpacked a dozen quart-size canning jars, several bottles of brandy, a five pound bag of sugar, pounds and pounds of fresh Bing cherries and a package of yellow rubber gloves.
She explained that she had been making brandied cherries every July for many years, "and High Sierras or no, this July isn't going to be any different." So she had bribed a local bus driver to pick up the cherries for her on his swing through Sacramento.
First the gloves were donned to protect Elizabeth's perfectly manicured nails from the red stain. Then she proceeded to pit the bag full of cherries with a paper clip. Up to that point, the only person I had seen encourage pits from cherries as skillfully was my grandmother. Elizabeth was looking downright domestic.
Once the cherries were pitted, this ranger-vamp proceeded to layer cherries and sugar in the jars as efficiently as Martha Stewart, with one slight difference: the brandy had been opened and two glasses poured. While Elizabeth layered the cherries, we sipped and talked. We talked about lots of things. Her dreams. My dreams. Cities we liked and men we didn't.
Then, as the Yosemite night closed in around us, and the silence of the empty dorm grew thick and dreamy, our conversation finally slowed. Elizabeth had long-since snapped off her gloves. The brandy-filled jars had been capped, polished and lined up on the red and white checkered oil cloth between us. With lavish stretches and yawns, we reluctantly called it an evening.
If a kitchen can be such a nurturing force in the lives of two young women on a quiet Friday night, then surely it's an environment that can offer a small amount of comfort as we face the current pandemic. At a time when we're desperately seeking ways to preserve the precious integrity of American life and family, we can imprint upon our souls a sense of security simply by gathering in the kitchen as before. As Boston Globe columnist Ellen Goodman once wrote : "It may be that the more our family lives change, the more we cling to these rituals, some skeleton of continuity. The more our family functions change, the more we may ask of their form." Indeed, one thing we can secure from family right now is mutual reassurance in the face of great uncertainty. Even though the near future appears increasingly ominous, the simple act of cooking together can provide a brief respite from anxieties over outside forces beyond our control. A deep breath of calm.
So while we are adjusting to this new way of life, consider gathering in the kitchen with the people you love. The place where midnight talks are the most candid; where friends are drawn like magnets to metal at the beginning of every gathering; where waffles smell like Sunday; and where mothers and daughters, fathers and sons, discover there is a middle ground on which to learn about each other.
As Elizabeth and I learned so very long ago, when you meet in a kitchen, there's a greater chance you will make a friend.
Over the weeks to ahead — I'll be covering some cooking basics to help those who might be navigating their kitchens for the first time since middle school home economics. Meanwhile, I thought we could all use a cookie break. Because there's a strong chance you've got some sugar, butter and flour in the house, I'll start you off with a childhood favorite for many, snickerdoodles!
Jan Roberts-Dominguez is a Corvallis food writer, artist and author of "Oregon Hazelnut Country, the Food, the Drink, the Spirit," and four other cookbooks. Readers can contact her by email at janrd@proaxis.com or find additional recipes and food tips on her blog at www.janrd.com.
Satisfy your cravings
With our weekly newsletter packed with the latest in everything food.