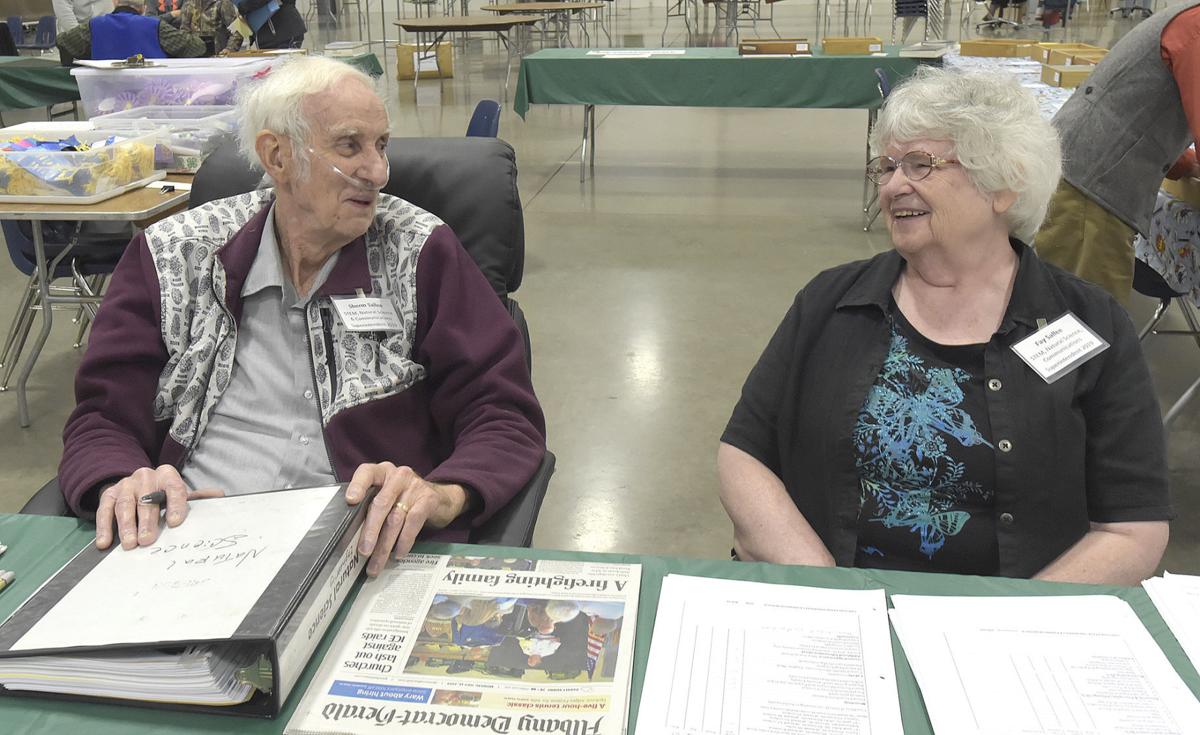 Fay Sallee of Lebanon and her husband Sherman were inducted into the National 4-H Hall of Fame on Thursday, Oct. 14 for their lifetime achievements and contributions to 4-H. Sherman passed away in March.
Honored by Oregon State University and the Oregon 4-H Youth Development Program, the Sallees were among 16 people inducted during the ceremony held in Washington D.C. Honorees were presented with a National 4-H Hall of Fame medallion, plaque and memory book during the ceremony.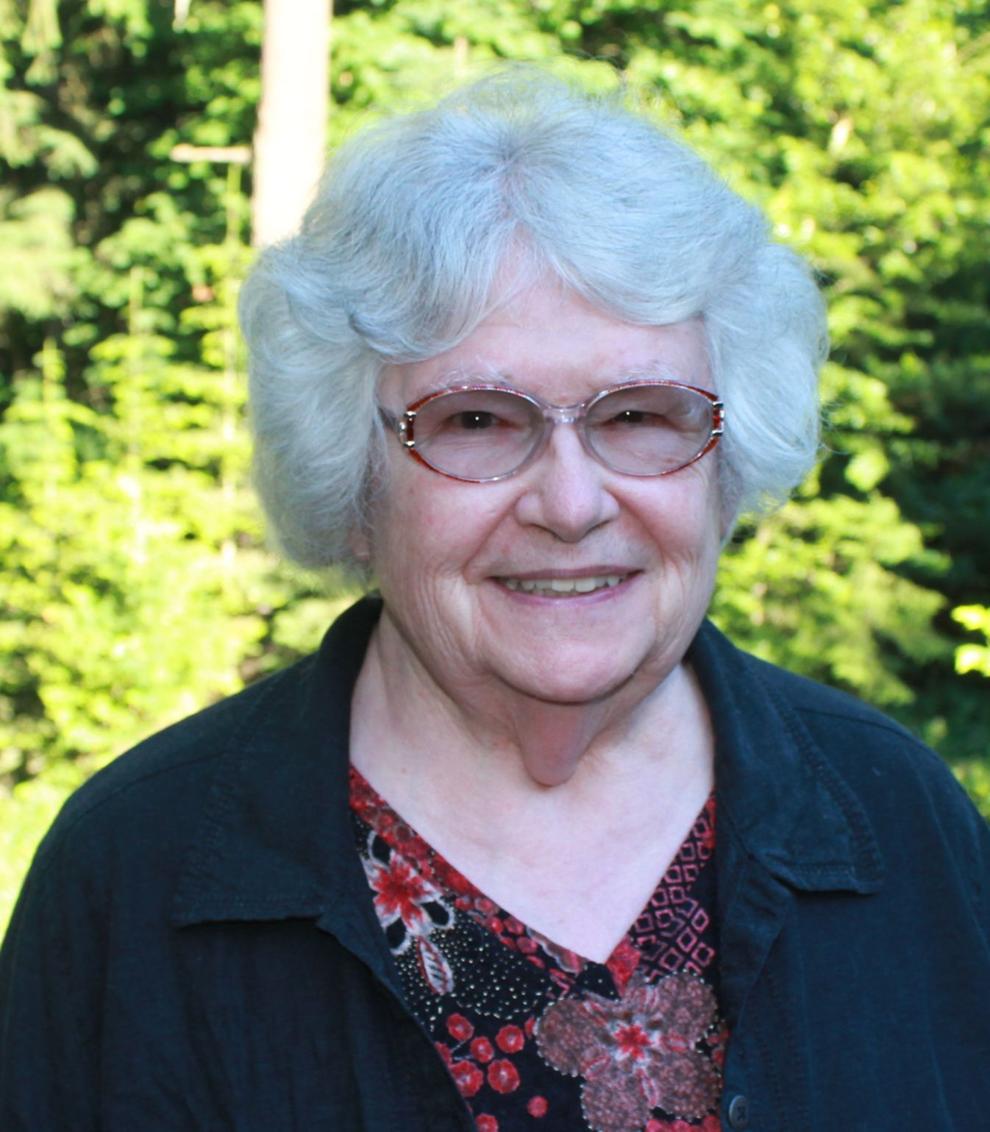 The Sallees might be the only volunteers so committed to 4-H programs that they designed their home to include large rooms allowing not one, but two 4-H meetings with at least 15 in attendance at each simultaneously, and hosting project meetings at least three days a week, according to a 4-H press release.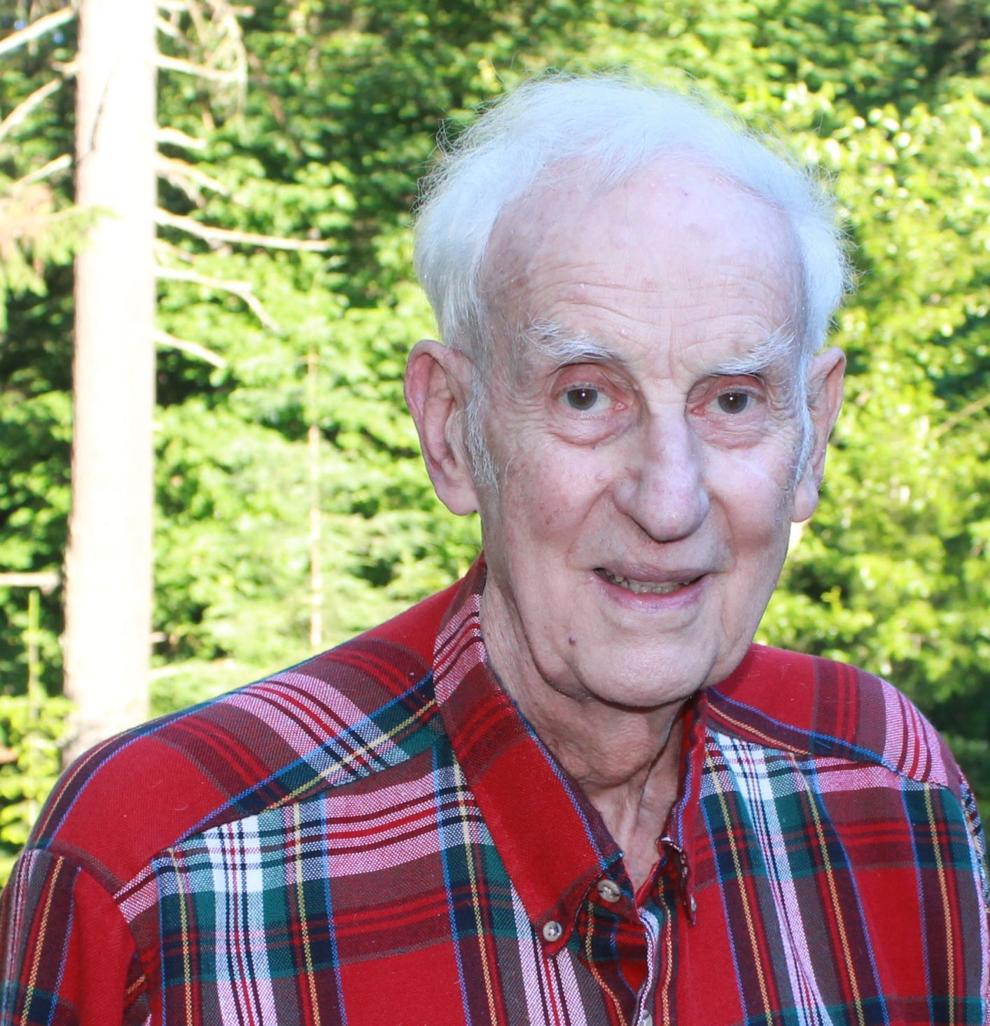 "We are proud to recognize the 2020 National 4-H Hall of Fame honorees for the passion, dedication, vision, and leadership they have shown toward young people during their many years of service to 4-H," said Jeannette Rea Keywood, National 4-H Hall of Fame Committee Chair.
In the combined 85 years of leadership they taught children and grandchildren who have been fortunate to experience their enthusiasm and leadership. They have touched thousands of lives in multiple states by mentoring youth and adults with a passion, devotion, energy that is unparalleled, and an infectious enthusiasm when it comes to educating youth about various topics in natural sciences.
After 10 years of Oregon 4-H membership, involvement in numerous projects, contests and leadership activities locally and statewide, Fay was selected as a National 4-H Club Congress delegate in 1960. Selected as a 1965 International Farm Youth Exchange delegate, she then headed to Nepal, where living with 12 different families over a six-month period. She shared her knowledge with Oregonians across the state upon returning from her travels.
After completing her IFYE responsibilities, Fay married the love of her life, Sherm Sallee. She re-entered the 4-H program in Kentucky as a volunteer and convinced Sherm to join her in the 4-H world. While following Sherm's military career in the Air Force (1966-1985) they were volunteers for 4-H programs in Alabama, Delaware, Ohio and Florida. Fay is in her 50th year volunteering and is just as enthusiastic as ever.
In 1985, the Sallees moved to Linn County and started the Clever Clover 4-H Club. Their 45-acre tree farm provided an array of outdoor educational opportunities. Hundreds of youth have been proud members of the Clever Clovers. Members have represented Oregon at National 4-H Congress and other out-of-state opportunities. The Sallees have also been strong supporters of international programs and hosted numerous delegates from around the world.
The Sallees are seen as leaders for general science, forestry, entomology, geology, computer science, cooking, art and photography projects. Members of the Oregon 4-H Natural Science Committee for more than 20 years, they helped build a strong natural resource program, one that has been shared regionally and nationally. Fay is a contributing author on numerous publications related to entomology and forestry that have been used in other states.
Their hard work led to the Sallees being named Linn County 4-H Leader of the Year a number of times. In 2005, they were inducted into the Oregon 4-H Hall of Fame. They are the only two-time recipients of the Oregon State University Extension Association Cooperator Awards, which recognizes individuals with significant contributions to Extension programming.
They were recognized in 1995 for their contributions and they were again recognized in 2010 along with Bert & Betty Udell — Fay's parents. Fay's mother was a 4-H leader, their two children were in 4-H and the Sallees' two grandchildren are 4-H members today. They also received a National Tree Farmer Award and Oregon Small Woodlands Association Award for Outstanding Service.
The Sallees' efforts didn't end with 4-H. They share their zest for life with another local group, OSWA. Their decades-long involvement and dedication helped create a robust Linn County chapter. Sherm and Fay served in many capacities over the years, including publishing The Quarterly Bark, the newsletter Sherm edited for nearly 20 years, and conducting the annual Tree Seedling Sale, which the couple envisioned and launched nearly 25 years ago.
Their vision for the Tree Seedling Sale united volunteers from the two organizations they love and serve, 4-H and OSWA, in an effort to promote public awareness, encourage member involvement, provide service opportunities for 4-H youth and raise funds for youth education. The sale provides for four $1,000 college scholarships to students studying forestry or a related field, and $1,600 for 4-H forestry awards every year.