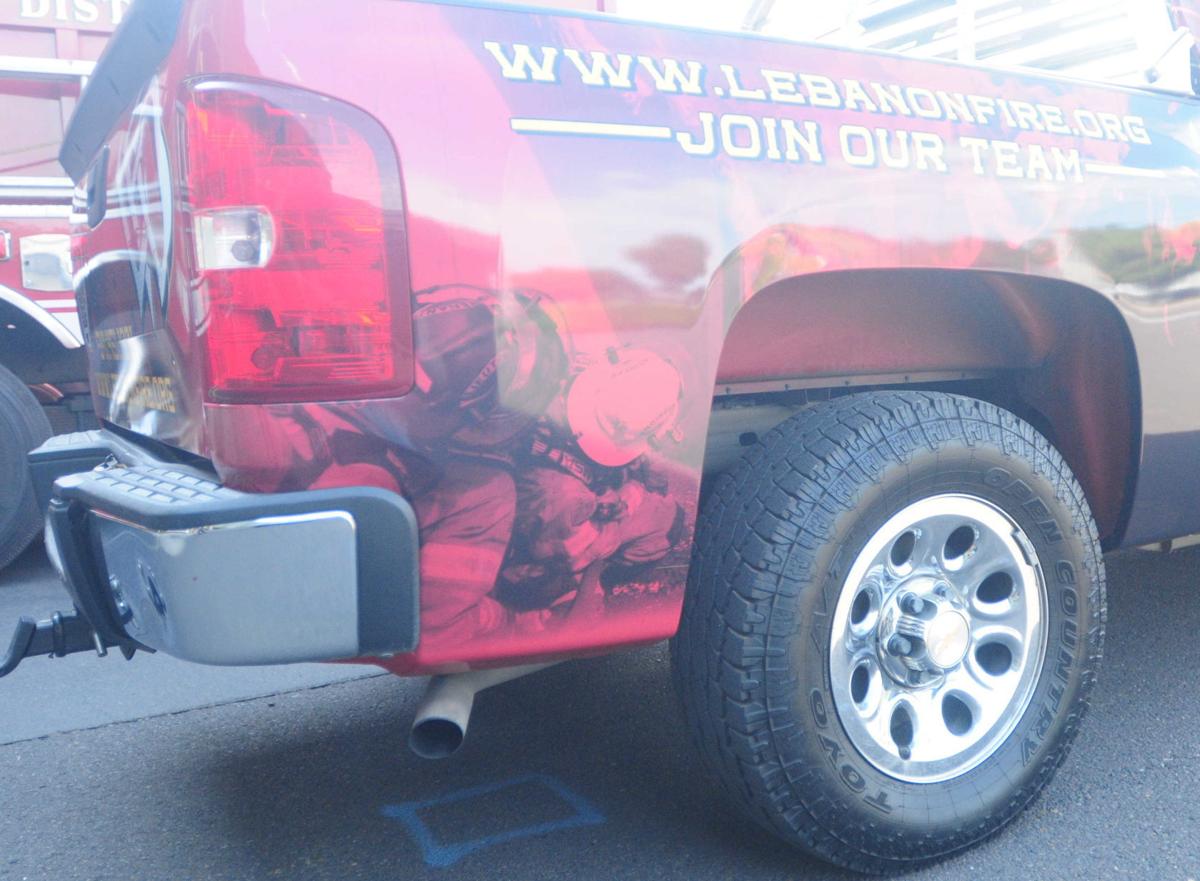 Lieutenant Russell Duerr started with the Lebanon Fire District as a volunteer in 2008. Over the years he has moved up, working as a student intern and as a temporary employee before finally becoming a full-time member of the department in 2014.
For the past two years, his title within the department has been Lt. of Volunteer Recruitment and Retention. Nationally, this task has become more difficult. Lebanon is no exception.
"We have five stations total and we would like to see each station have at least 10 volunteers; that would be a great number. Some of our stations meet that number, two of our five stations sometimes have over 10. I think we have over 20 at our main station," Duerr said. "But where we're really hurting is our rural substations."
The Fairview Station (No. 33) in Waterloo and the Berlin Station (No. 35) have only two or three volunteers apiece at this time.
"Within the last few years there's times we have no volunteers at all. It's good that we have a few, but we want to recruit heavily in the rural areas," Duerr said.
Some volunteers, such as Duerr himself, sign up because they're interested in pursuing a career as a firefighter or paramedic. Others do it because they want to serve their communities. Both types of volunteers are welcome and needed, Duerr said.
There are several different options available for volunteers. They can serve as a volunteer firefighter or a water tender operator, work in emergency medical services, or join the Fire Corps.
All applicants must meet the following requirements:
• Be at least 18 years of age.
• Be a high school graduate or equivalent.
• Possess a valid driver's license.
• Have an acceptable driving record.
• Live within a 20-mile radius.
You have free articles remaining.
• Pass a criminal background check.
In addition, volunteer firefighters must be able to pass an agility test. For all other capacities, no agility test is required and volunteers of all ages and physical ability are welcome.
"We don't have an age limit," Duerr said.
Volunteers must be available to attend drills on Thursday evenings. There are drills each week on that night either at the respective substations or at the main station. Fire Corps members meet twice a month.
Volunteers can also sign up to join the student intern program. This program is specifically for full-time students and offers free housing in exchange for their commitment to volunteer. There are just six spaces in this program and it is currently full.
Recruiting volunteers has become more difficult. Fire departments nationwide have seen a decline in the number of volunteers.
"Steadily, over the last couple decades, the number of volunteer firefighters has decreased quite a bit. In fact, our numbers here have dropped down into the 20s. We only had 20 or so volunteers for a while," Duerr said, adding that this problem is even more pressing at small, rural fire departments which lack a paid staff.
Lebanon is a combination department with volunteers supplementing the work done by the department's employees.
"We're one big happy family," Duerr said.
It was the decline in the number of volunteers which led to the creation of the position Duerr now holds. Lebanon received a federal grant in 2015 to fund a volunteer recruitment and retention position. Nick Tyler was the first person to hold this position. After Tyler was promoted to Battalion Chief, Duerr took over the post.
The federal grant was for $1.1 million over four years. It funds this full-time position and also covers the cost of outreach and advertising campaigns, volunteer training, and perhaps most important, the cost of equipping volunteer firefighters.
Providing a volunteer with the proper protective gear, called a turnout, can easily cost $5,000.
"We've been adding folks left and right. It's been great," Duerr said. "Having the grant has been great for the Lebanon Fire District and the community to be able to interject a bunch of new volunteers into our system and support them with turnouts."
As part of the outreach program, the grant recently paid for a new wrap to be placed on the vehicle used by Duerr in his recruiting duties. Created by Xtreme Grafx of Albany, this wrap includes photographs of Lebanon firefighters in action and provides information on how to contact the recruiting office.
Overall, 102 volunteers have joined the district in various capacities since the grant program began. The grant runs out in November and the Lebanon Fire District has submitted an application for renewal.