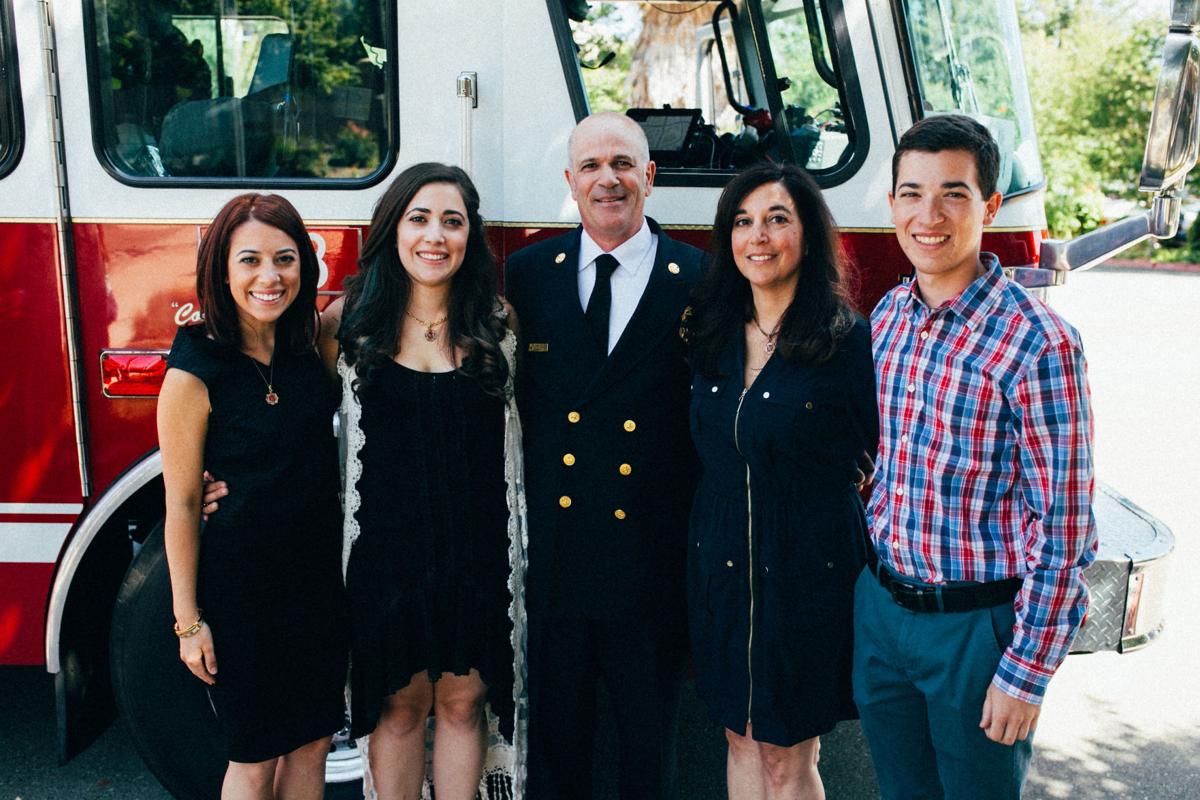 Joseph Rodondi thought he was ready to retire when he stepped away from the Livermore-Pleasanton Fire Department in California in 2015.
"I miss it tremendously. I miss being part of something bigger than myself. I miss serving the community. It was a big part of who I became in my 30 years in the fire service," Rodondi, 55, said.
Rodondi was named the new chief of the Lebanon Fire District on Oct. 1 following deliberations by the fire district's board of directors. The board received 24 applications for the position, which is open because of the retirement of Chief Gordon Sletmoe.
The board interviewed five finalists and president Duane Taylor said there was quickly a consensus that Rodondi was the right choice.
"He is the person that will move the Lebanon fire department forward and keep gong the direction that Chief Sletmoe is going," Taylor said. "He's got a lot of experience to bring to the table. In the whole process, he stood out from all the other candidates."
Taylor said there were four separate interview panels and Rodondi was the first choice of each panel.
Sletmoe officially retired in May, but will stay on through the end of the year to assist in the transition. Rodondi will assume his duties as chief on Dec. 1.
You have free articles remaining.
Sletmoe agreed with the board's decision.
"Chief Rodondi is a good fit for the position," Sletmoe said. "He is extremely well qualified, recognizes the value of the team we have built at the Fire District, and understands the importance of community."
Rodondi said he and his wife, Debra, were impressed with the city of Lebanon during their visit.
"We found the community friendly and welcoming when we toured it. We came down a few extra days and spent some time there and really enjoyed it,' Rodondi said.
More specifically, he thinks the Lebanon Fire District is a great organization with a bright future.
"The Fire District is made up of a great group of volunteers and paid firefighters. They have great momentum. They are very proud of what they do. They train very hard and they are very good at what they do," Rodondi said.
Rodondi has more than 30 years of fire service experience. He served with the Livermore-Pleasanton Fire Department from 1997-2015. He started as a Firefighter/Paramedic and progressed through the ranks as Fire Engineer, Captain, Battalion Chief, and finally Deputy Fire Chief from 2010-2015, when he retired as Deputy Fire Chief/Acting Fire Chief.
He previously served with the San Bruno, California, Fire Department from 1985-1997, where he was a Firefighter/Acting Fire Captain and Fire Mechanic.
Rodondi has an Associate of Science degree in Fire Science from the College of San Mateo in California, and a Bachelor of Science degree in Business Management from the University of Phoenix.