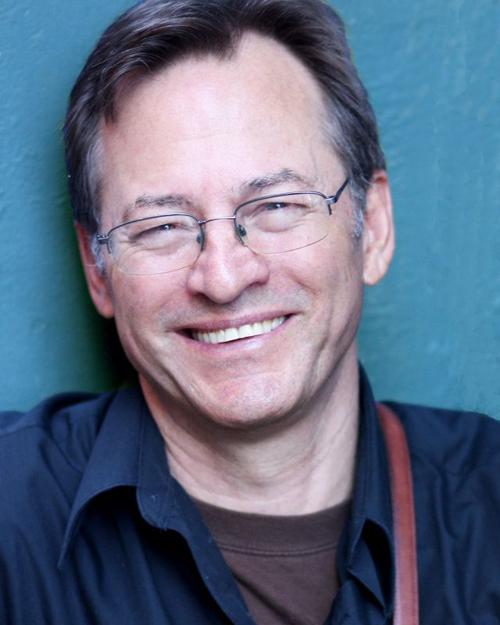 If you're a singer-songwriter who specializes in political satire, these are the times that try your soul.
"The world itself is so satirical," said Roy Zimmerman, the Bay Area musician who's made a name for himself with his political songs (written with his wife, Melanie Harby). "Things are so absurd that you can't possibly outpace the absurdity of the world."
But Zimmerman keeps trying — and his "RiZe Up" show, named after his 10th studio album, makes a stop in Corvallis Sunday night.
Part of the challenge, of course, is just trying to keep a step ahead of an increasingly frenetic news cycle — "we're pedaling as fast as we can," he said, and the pun was not immediately intended. Still, he can point to instances when he and Harby are working on a song only to realize that "Oh, damn, this happened already."
Still, audiences come to Zimmerman's one-man shows eager to try to make a certain amount of sense out of the political chaos.
"There's a healing aspect to it," he said. "People want to know how to respond to this moment in America."
In terms of a response, he joked, "Despair is fine, as far as it goes. ... But if you can laugh about it, you have the perspective that it takes to keep up the fight. That is the healing power of ridicule."
And that's part of the reason why Zimmerman likes to say he's not just preaching to the choir: "I'm entertaining the troops."
Still, it's not unheard-of for people who disagree with Zimmerman's political stance to approach him after a show with this confession: "I disagreed with everything you said, but I laughed anyway."
In terms of songwriting, Zimmerman said he and Harby often start with a "quick little phrase that sets up the message of the song. ... Because we write a lot of original songs, we're looking for the musical style that best fits the message."
"The music spins out and the lyrics just wedge themselves in there."
In many ways, Zimmerman is continuing a tradition that dates back at least to artists like Phil Ochs and Tom Lehrer, and even though political satire always has been present in American music, it's not as prevalent as it was in the 1960s and early 1970s.
"In America, political satire always has been held in suspicion a little bit," he said. "It's got a much longer tradition in Europe."
It's a tradition that predates the Trump administration and will endure after it, Zimmerman said. "People ask, 'What did you write about during the Obama administration?' But there's always something. That was not a restful time."
Stay up-to-date on what's happening
Receive the latest in local entertainment news in your inbox weekly!