An Albany-raised trio is giving back to their community by honoring the city's history and reopening the Greyhound Tavern 93 years after it first opened its doors Oct. 5, 1930.
They hope to be open by Oct. 1, pending a grant from the state.
The Greyhound bus depot became known as the Greyhound Tavern, located at 220 Second Ave. SW. Over the years, the building hosted businesses and restaurants, including Uncle Mel's, The Linton House and Christie's Fine Foods.
The Oct. 4, 1930, edition of the Albany Democrat-Herald announced the opening of the tavern, describing it as "a new, different and delightful place to eat in Albany serving deliciously cooked meals in a tasting and pleasing manner."
No promises that this article will be as eloquent as that one.
Ninety-three years later, Kody Roth, Michelle Roth and Tyler Porter are renovating the old building into a wood-fired pizza joint and live music hall for local and touring artists in Albany.
Kody Roth said the venue would be "above and beyond anything Albany has had in a long time" for music lovers.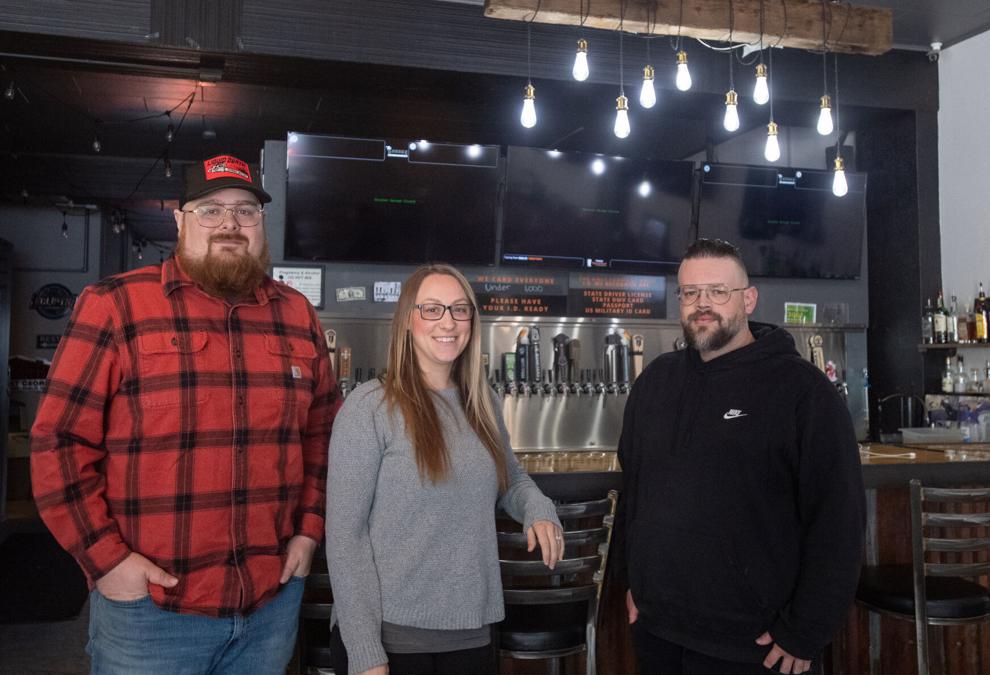 "We always thought, 'Albany needs a live music spot to get the chances we were given back then,'" Porter said.
Their Christian rock band, A Dream Too Late, signed to Tooth and Nail Records and used to play at Albany's Venetian Theater, which closed in the early 2000s and became a church.
Porter and Roth both moved to Nashville and worked in the music industry before returning home to Albany to start on this adventure of renovating the Greyhound Tavern, which will share a building with charcuterie board restaurant "Around the Board."
"Albany has always been a special place," Porter said. "I've visited quite a bit throughout the years, and it's been really cool to see how it's grown. I always think it's such a great thing when you can do something to give back to the community."
One of the ways they've given back to the place they grew up in is starting the Albany Downtown Block Party in 2022. This year's block party on Sept. 2 will feature American rock band Everclear, with opening acts from Salem's alt-pop band Wild Ire and others.
Support local news coverage and the people who report it by subscribing to the Albany Democrat-Herald.
Porter and the Roths currently own The Garage in downtown Albany, a taproom with weekly comedy nights. They plan to sell that business and continue hosting larger comedy acts, themed nights, Battle of the Bands and other concerts for all ages.
With a capacity of around 300, Porter and the Roths said they're looking forward to bringing back the essence of the building.
"We have a lot of connections in the industry, so we're hoping to be bringing in national acts as they travel through Eugene and Portland," Roth said. "We can support the local youth and keep music flowing."
Joanna Mann (she/her) covers education for Mid-Valley Media. She can be contacted at 541-812-6076 or Joanna.Mann@lee.net. Follow her on Twitter via @joanna_mann_.