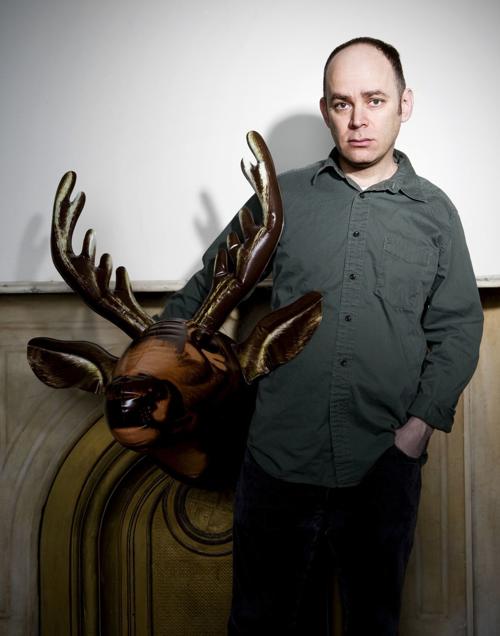 Corvallis Comedy Night founders Dusty Smith and Rachel Elsasser had hoped to book a major name to celebrate the event's 10th edition at the Majestic Theatre on Saturday.
The husband-and-wife team kept saying they needed a "Todd Barry-type of person," an established comic of stature at the peak of his or her powers.
"And nobody fits that description better than Todd Barry," Elsasser said. "We are still kind-of pinching ourselves that he said yes."
The New York-based comedian, well-known for his trademark deadpan delivery and self-deprecating humor, will headline the sold-out event, which begins at 7:30 p.m. with Portland comic Katie Nguyen as opener. (See info box for details.)
Barry's career spans more than three decades, with performances at Madison Square Garden, the Kennedy Center, Carnegie Hall and The Sydney Opera House. He's also familiar to audiences of "The Late Show with David Letterman," "Late Night with Conan O'Brien" and "Jimmy Kimmel Live."
In addition to his standup work, Barry has lent his voice and acting chops to "Louie," "Sex in the City," "Aqua Teen Hunger Force," "Dr. Katz, Professional Therapist" and "Flight of the Conchords," among others. His film credits include multiple comedies and Darren Aronofsky's acclaimed 2008 drama, "The Wrestler."
Barry has released several comedy albums and specials and hosts his own podcast. In 2017, his first book, "Thank You for Coming to Hattiesburg," was published. The travel essay documents a year-long tour in smaller cities and secondary markets in the U.S., Canada and Israel.   
Dusty Smith called Barry the "undisputed master of crowd work," which was the focus of the comedian's 2014 special, coincidentally titled "The Crowd Work Tour."
"Be prepared," Smith said. "If you're sitting up front at the Majestic Theatre Saturday night, you may end up being part of the show."
Stay up-to-date on what's happening
Receive the latest in local entertainment news in your inbox weekly!