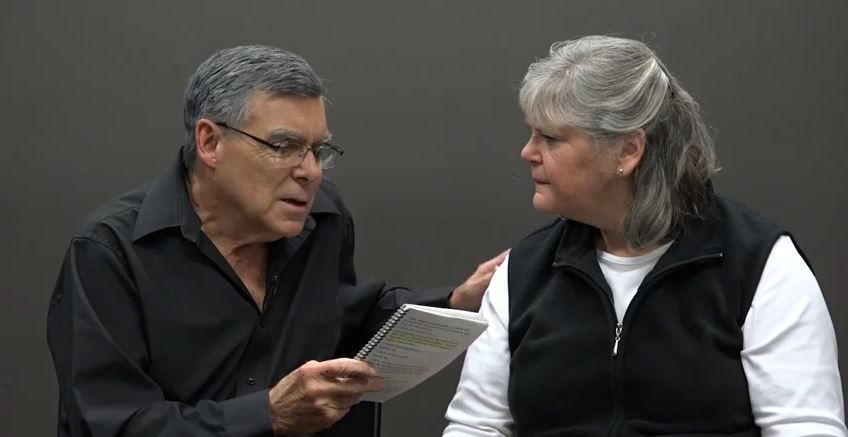 People are never too old to fall in love.
"The Last Romance," by author and playwright Joe DiPietro, offers proof of that.
The romantic comedy, directed by Catherine Neary, will be performed twice Sunday by the Majestic Reader's Theatre group.
"It's a play which explores loneliness, mortality, unfulfilled dreams and relationships between men and women in their golden years," Neary said.
The story follows Ralph (Michael Wren), an elderly widower who once aspired to be an opera singer. He lives with his younger sister, Rose (Alice Tucker), who is very possessive of him. She was previously married, but her husband left many years ago.
One day, Ralph takes a different route during his daily walk and ends up at a bench in the local dog park, where he meets an attractive and elegant older woman named Carol (Marc Kemper). He immediately tries to charm her with his knowledge of the opera and by playfully teasing her, but she resists Ralph's flirtations.
When Carol's little dog runs away, Ralph finds it, an action that helps Carol and Ralph grow closer. Knowing of his love of opera, Carol plans a trip to Italy for her and Ralph. But Rose tries to put a wedge in his new relationship.
She is concerned about Ralph's health and afraid of being alone if he re-marries. But Rose also knows something about Carol that is not good news for Ralph, Neary said.
"The Last Romance" has an ensemble cast of four actors, including a younger version of Ralph, played by Oregon State University student Mason Cooper. There's also a guest appearance by a small dog, Neary said.
The two-hour love story features live music.
"The accompanist is a very fine pianist named Bob Thompson and the 'Young Ralph' is a lovely baritone who is himself studying to be an opera singer," Neary said.
Audience members don't have to be senior citizens to enjoy "The Last Romance." 
"The older audience will see parallels with their own lives. The younger ones will gain some understanding of 'mature' love, and all will be amazed by the way opera is woven into the telling of the story," Neary said.