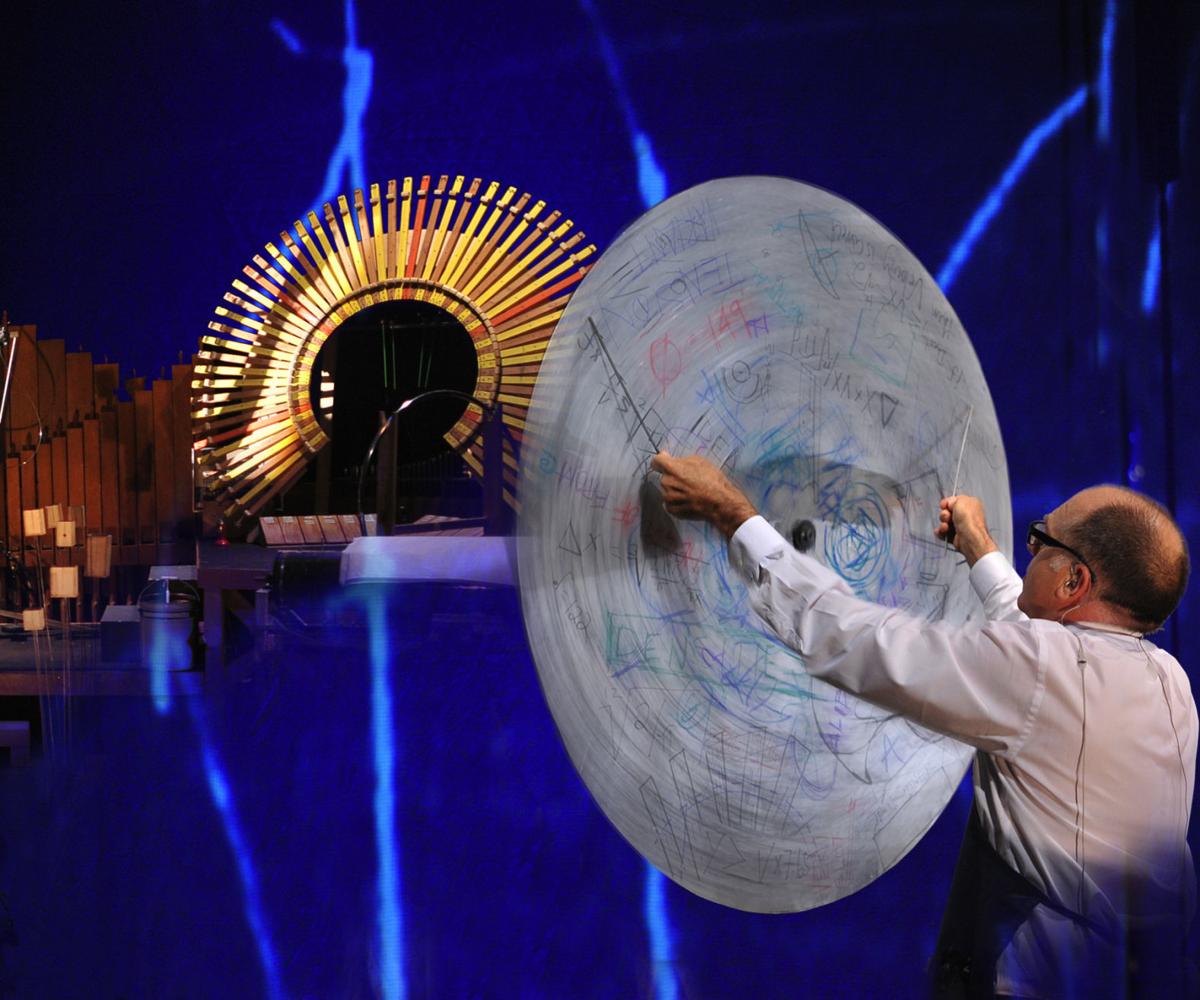 A giant, motorized hurdy-gurdy, a deconstructed pipe organ and array of spinning and thrashing metal are just some of the innovative musical highlights of "Schick Machine," scheduled for 7:30 p.m. Saturday, Jan. 18, at the LaSells Stewart Center, 875 SW 26th St., on the Oregon State University campus in Corvallis.
Created by a multi-disciplinary team, "Schick Machine" features percussionist Steven Schick exploring a stage filled with large-scale invented instruments, sometimes playing several simultaneously.
Tickets are $30-$35 in advance or $35-$40 at the door. OSU student tickets are $10 each (one per student) with ID card in advance or at the door while seats last. Youth ages 17 and under may purchase tickets for $10 with at least one paid-adult admission. All seats are reserved.
To purchase tickets in person, go to rooms 309A or 309B in Fairbanks Hall between 9 a.m. to 4 p.m. Monday through Friday. If not sold out, tickets will be available at the LaSells Stewart Center box office prior to the performance. To purchase, visit https://beav.es/Z9h.
The performance is part of OSU's "SAC Presents" series. Future shows in the series include "Slavic Soul Party!" (March 19) and yMusic (April 11).
Stay up-to-date on what's happening
Receive the latest in local entertainment news in your inbox weekly!