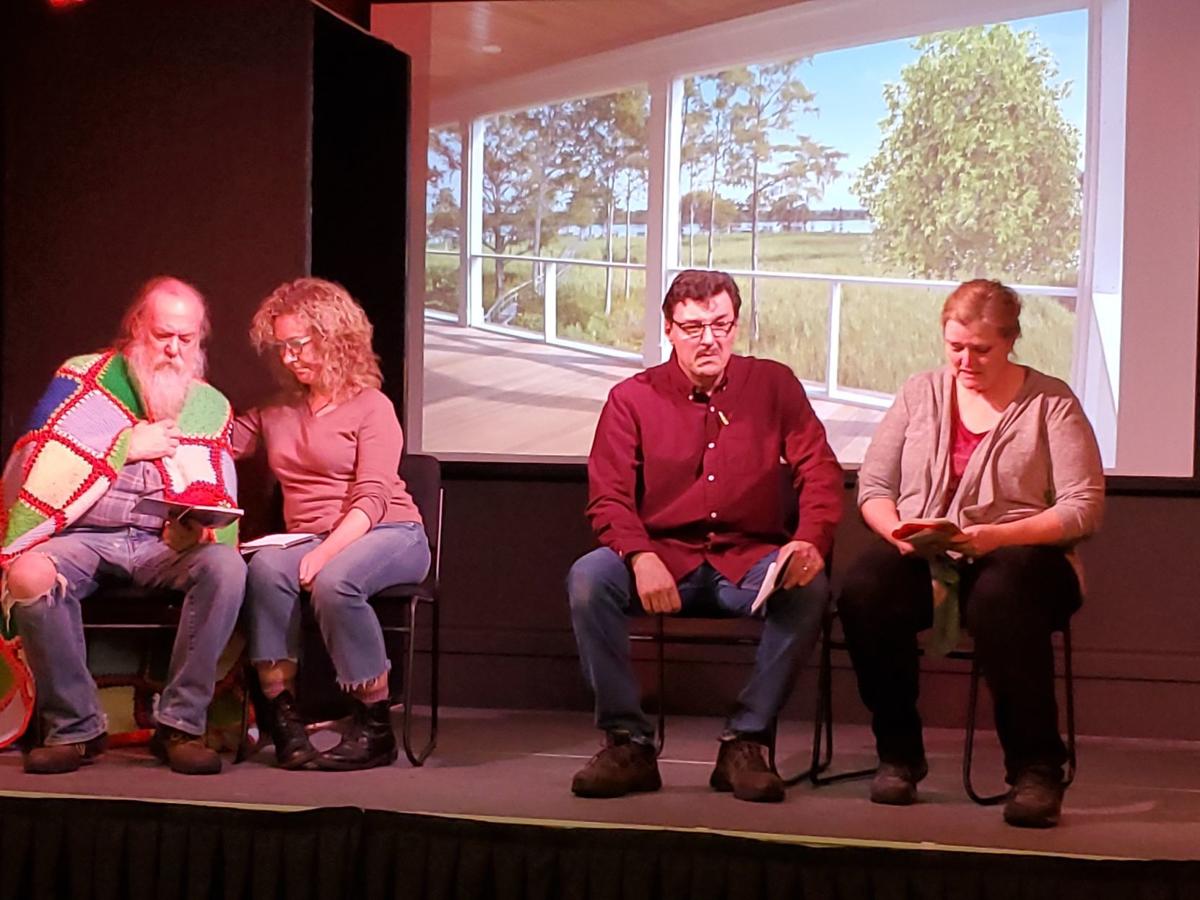 In retrospect, John Sams thinks the committee that green-lights productions at the Majestic Readers' Theatre Company saw something in the play "The Quality of Life" that he didn't fully recognize at the time.
The Jane Anderson drama, first performed in 2007, was one of two plays Sams submitted to the committee. In an emailed interview, Sams confessed that he was leaning toward the other play.
The committee had other thoughts.
"To be honest, I did not think that I wanted to do this play as badly as the other play I submitted, but once they had read it, for the committee it had to be 'The Quality of Life,'" Sams said. "And they were right and I am now delighted."
The drama gets three performances this weekend as this month's production of the Majestic Readers' Theatre Company. (See the box for showtimes and other information.)
You have free articles remaining.
In Anderson's play, a California man named Neil (Don Taco) is losing a battle with cancer and has decided to take control over his death. Neil and his wife Jeannette (Debbie Wright) are being visited by her Christian cousin Dinah (Kim Fairbairn) and her straight-arrow husband Bill (Ward Fairbairn).
"Anderson explores a myriad of ethical, religious and moral beliefs, as well as personal rights issues concerning life and death," Sams said.
And, as you might expect, Anderson also gets some laughs by contrasting the life perspectives of the California couple with the two Midwesterners – but, as reviewers have noted, the play steers clear of easy stereotypes.
The issues raised by the play, of course, still are timely today, and the show has an additional bit of business that seems ripped out of the headlines: Neil and Jeannette are living in a tented structure because of wildfires that have ravaged their Northern California property.
Sams said "The Quality of Life" benefits from a stripped-down Readers' Theatre approach: "When you peel away all but the most essential distractions, the audience is allowed to fully grasp what is being played out in front of them."
"My biggest challenge has been to stay out of the way of the story," he said. "My cast is doing a really fine job of telling the story, and I like what they bring that we would have missed had I been heavy-handed. The other side of that is that I have a tendency to clutter my sets and use many props.  With this play that is a detriment. This is a play that benefits from a bare-bones production."