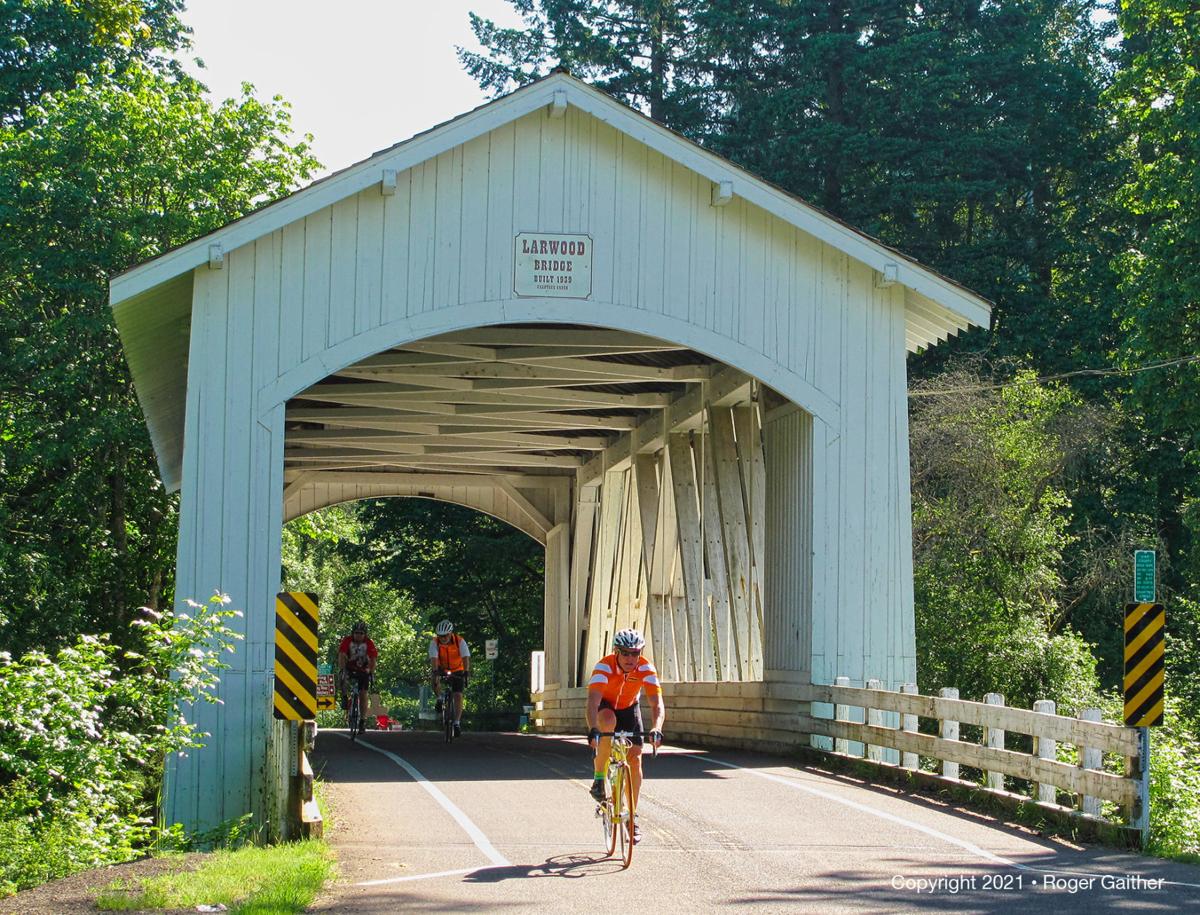 The inaugural Bridges, Bikes and Brews event is set for Saturday in Scio.
"It's a family-friendly end-of-summer celebration," said Greg Schneider, chair of the Scio Fairgrounds and Event Center Board of Directors, which is organizing the festival. "We will go forward rain or shine — in fact, rain will give us something more to celebrate!"
The purpose of the event is to celebrate Scio's community and culture, and to draw attention to efforts to raise funds for expanding the fairgrounds and building a community center.
A particular focus of the event is the area's covered bridges. An organized bicycle tour will allow riders to pass through three of them. Bridges, Bikes and Brews will provide the route, roadside support and hospitality. The tour is 22 miles long, and takes about two and a half hours to complete. The course is designed for all ages and ability levels. Aid stations with water, protein bars and on-call support will be provided.
Participants can register and prepay at scioevents.com, or register in person between 7:30 and 9 a.m. Saturday at the Linn County Lamb and Wool Fairgrounds. The first 100 riders registered will receive a knapsack and a water bottle. Registration is $10 for riders over 18, $5 for those 17 or younger, or $30 for a family of four. Participants need to wear helmets.
Another option for viewing bridges is a van tour hosted by Best Oregon Tours. Docents from the Scio Historical Society will ride along in the 14-person vans and talk about the area, the four bridges to be seen, and local history, while traveling through the pastoral landscape along Thomas Creek.
The tours will depart across the street from the fairgrounds at 10 a.m., noon and 2 p.m. Space is limited and registration at scioevents.com is encouraged. Cost is $20 for adults 18 and over, $10 for children 17 or under, or $50 for a family of four. Participants must wear masks and verbally confirm that they are vaccinated.
Maps for a driving tour of all five local covered bridges — Gilkey Bridge, Hoffman Bridge, Larwood Bridge, Hannah Bridge and Shimanek Bridge — will be available at the fairgrounds. Those touring the bridges in their own cars can expect a two-and-a-half-hour ride.
Back at the fairgrounds, offerings will include live music, vendors and food. Scio FFA will serve barbecued chicken, which Schneider said is "very popular here in the local area." Snowpeak Brewery will provide the suds in the beer garden. The Scio Public Library plans a bag sale where patrons can purchase a bag of books for $5. The festival will conclude by 4 p.m.
Organizers request that festival participants wear masks and observe social distancing. "We're going to provide as safe an environment as we can," Schneider said. "We do not want to be super-spreader event."