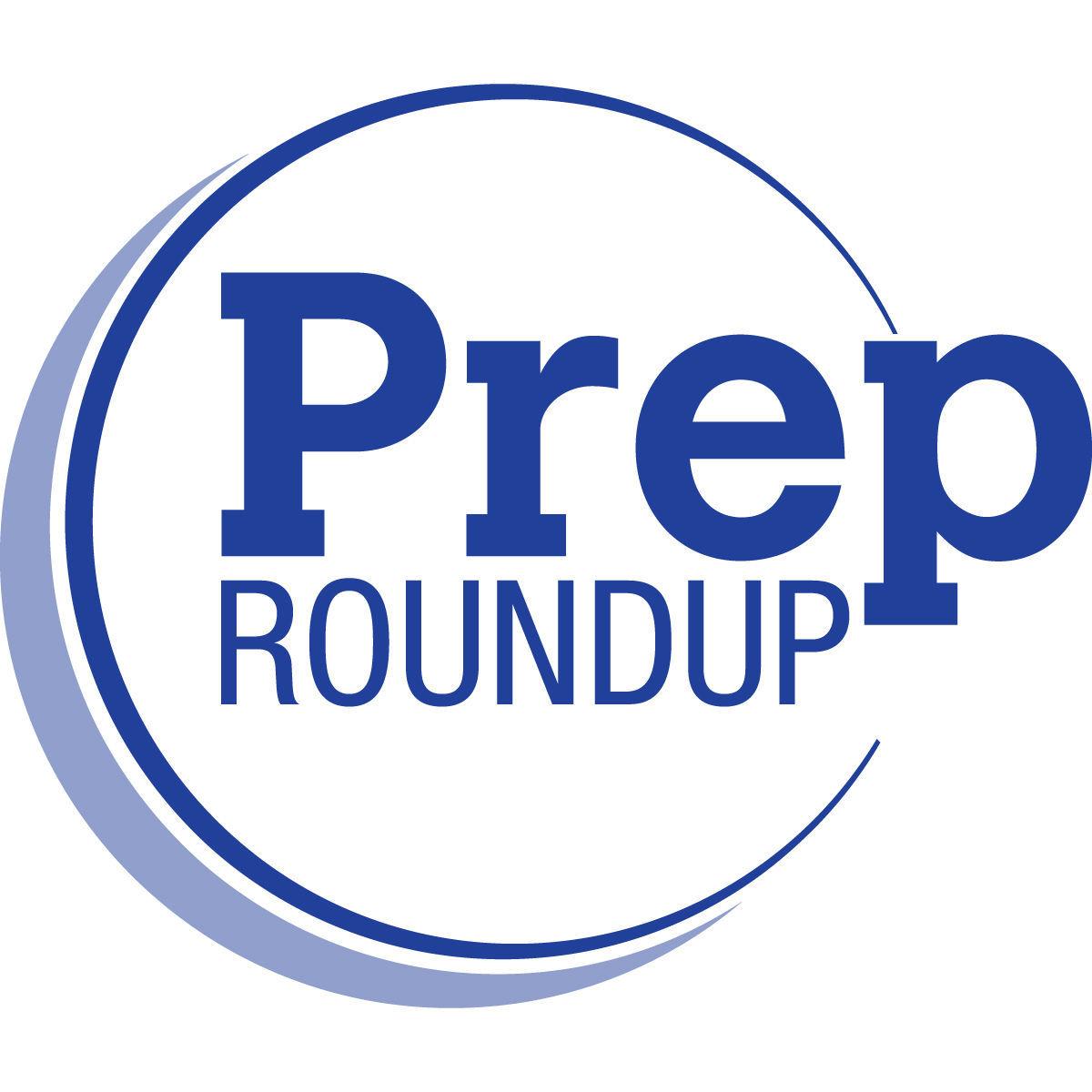 Emily Bourne had 15 kills and 16 digs Thursday to lead top-ranked Santiam Christian to a three-set sweep of host and second-ranked Creswell in a 3A Mountain Valley Conference volleyball match.
Set scores were 25-20, 25-18, 25-19.
The Eagles (12-0, 3-0) scored the last six points of the first set.
Kassie Staton added 18 digs and six kills and Josie Risinger 26 assists and nine digs for Santiam Christian, which travels to the Mount Hood Invitational in Gresham on Saturday.
South Albany 3, Dallas 2
Taya Manibusan's 21 kills and 14 digs led South Albany to a five-set win against visiting Dallas in a Mid-Willamette Conference match.
Jadah Schmidtke added 16 kills, Morgan Maynard 13 kills and 12 digs, Brooklyn Willard 27 assists, Claire Angel 25 assists and Erin Scott 33 digs. 
The RedHawks (10-4, 7-2) go to the St. Helens tournament on Saturday. 
West Albany 3, Silverton 0
Hannah Stadstad had eight blocks, Bella Marsh seven and Gracie Boeder four block for the Bulldogs in the Mid-Willamette Conference road sweep.
Set scores were 25-9, 25-22, 25-13.
"They just shut down their offense," West coach Kelli Backer said of her blockers. "Those three girls kind of set the tone."
The Bulldogs (13-1, 9-0) next play Tuesday at Crescent Valley.
Corvallis 3, Central 0
The Spartans stayed steady to take the MWC home win.
Scores were 25-22, 25-19, 25-17.
Ryann Gregg led the way with 16 kills, Michaela Berning had eight kills, Kendal Simmons had 10 digs and was 14-for-15 serving with two aces and Zaley Bennett finished with 33 assists and 10 digs.
Six-foot freshman Ella Smith stepped in and added strong play at the net for CHS with three blocks and three kills.
"She's starting to figure it out as a freshman and it was nice to see tonight," CHS coach Steve Hyre said.
Corvallis (9-3, 8-1) plays at Lebanon on Tuesday.
Monroe 3, Oakland 0
Tyler Warden had six kills, five blocks and three aces in the Dragons' Central Valley Conference road win.
Set scores were 25-9, 25-9, 25-23. 
Mirtha Lopez and Bella Gamache each added six kills and Ashley Sutton had nine assists and five aces.
Monroe (12-3, 7-1) hosts Regis on Tuesday.
Central Linn 3, East Linn Christian 0
East Linn's Hana Slayden had 24 digs and Kylie Eastman 25 assists in the Central Valley Conference home loss.
Set scores were 25-12, 25-12, 25-19.
Sarah Morton added six kills and Kaitlyn Gaskey 18 digs for the host Eagles. Central Linn results were not reported.
East Linn (7-6, 3-5) goes to the Western Christian tournament on Saturday and Central Linn (13-2, 8-0) hosts Lowell on Tuesday. 
Alsea 3, Siletz Valley 0
Jessica Carlisle had 14 kills and three aces to lead the Wolverines to the Mountain West League home win.
Set scores were 25-19, 25-16, 25-16.
Amber Dubord added six aces and four digs and Bailey Ellis seven digs, four assists and two aces.
"Jessica had a spectacular game tonight," Alsea coach Katie Sapp said. "There wasn't much she couldn't do, which helped us gain large leads at the start of the second and third sets. We were able to play our entire bench again tonight, which is great for the growth of the team."
Alsea (9-8, 8-1) plays Saturday at Damascus Christian's tournament.
Carlisle, a junior middle blocker and outside hitter, was selected to participate in the American Volleyball Coaches Association Phenom College Preparatory Program, an invitation-only event Dec. 19-21 in Pittsburgh held in conjunction with the AVCA Convention and the NCAA Division I Women's National Championship.
The AVCA Phenom List, to which Carlisle was named, is comprised of underclassmen recognized for their outstanding volleyball abilities. Carlisle is Alsea's first-ever selection to the list.
Other scores: North Salem def. Lebanon, 25-13, 25-21, 18-25, 25-19; Philomath def. Stayton, 25-11, 25-17, 25-22; Sweet Home def. Woodburn 25-10, 25-7, 25-17; Harrisburg def. La Pine, 25-17, 25-9, 25-13; Yamhill-Carlton def. Scio, 25-22, 23-25, 25-22, 25-21; Monroe def. Oakland, 25-9, 25-9, 25-23; Lowell def. Jefferson, 25-5, 25-14, 25-16; Central Linn def. East Linn Christian, 25-12, 25-19, 25-19
Boys soccer
West Albany scored twice in the second half to defeat visiting Lebanon 2-0.
Wyatt Javage scored in the 50th minute on a Zach Reese assist, and Reese added a second in the 72nd minute, assisted by Brandon Mills.
The Bulldogs haven't allowed a goal in their last six matches.
Tuesday, West (6-2-1. 2-0) hosts North Salem and Lebanon (5-2-1, 0-2) goes to Central. 
Other scores: Corvallis 3, Central 1; South Albany 3, North Salem 1; Stayton 4, Philomath 0; Woodburn 13, Sweet Home 0; Santiam Christian 9, La Pine 0; Central Linn 3, Creswell 0; Pleasant Hill 5, Jefferson 0
Girls soccer
Audrey Miller scored Santiam Christian's first three goals and had an assist on the fourth as the Eagles defeated visiting La Pine 6-0 in a 3A/2A/1A Special District 3 game.
Sophey Roberts, Sailor Allman and Ryley Jones also scored for the Eagles (9-0, 4-0), who host Dayton next Wednesday. 
West Albany 3, Lebanon 1
The Bulldogs scored twice in the second half to win the Mid-Willamette Conference road game.
"Lebanon played tough on their home turf," WAHS coach Erik Ihde said. "We struggled a bit to finish tonight in a wet one, but were able to put a few in the net to get the win."
Other scores: South Albany 5, North Salem 1; Corvallis 11, Central 0; Crescent Valley 7, North Bend 0; Philomath 2, Stayton 0; Woodburn 9, Sweet Home 0; Central Linn 5, Creswell 0
Cross-country
Brandon Williams was second overall to lead the East Linn Christian boys to a runner-up finish Thursday at the Regis/Stayton Invitational.
Williams completed the 5,000-meter (3.1-mile) course in 17 minutes, 10 seconds. Stayton won the meet with 60 points. East Linn had 86.
Santiam Christian's Austin Bradford was 24th (19:24) to lead his team and Jefferson's Simon Oien 36th (20:09) to lead his. Santiam Christian was 10th (296) and Jefferson 11th (313). 
Rivers Nuno (15th, 23:45) and Madison Bushnell (16th, 23:45) led the Philomath girls to second. 
Stayton was first with 27 and the Warriors second at 86.
East Linn Christian's Audrey Murray was 20th (24:00) and Santiam Christian's Keilana Oxenrider 22nd (24:02) to lead their respective teams. SC was fourth (113) and East Linn sixth (176). 
Get in the game with our Prep Sports Newsletter
Sent weekly directly to your inbox!