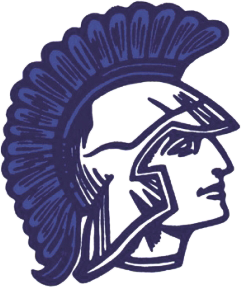 Corvallis High matched up with a highly ranked 5A girls basketball team Tuesday night for the second time in the past three weeks and showed the potential.
After taking second-ranked Wilsonville to the wire in a 47-44 road loss, the fifth-ranked Spartans found themselves down just six to No. 3 Silverton after clawing back into the game.
But the Foxes were just a bit too much, as the visitors pulled away for a 67-40 Mid-Willamette Conference victory.
"I think we're right there. I think we've got a lot of belief in ourselves," Corvallis coach Dan Miller said. "I think it's good to have these measuring games. You see Wilsonville, you see this one. I think it's good for the girls. I think it's a learning experience. You're seeing our players develop that confidence that we haven't had in a couple years to be in these big games and have that experience."
Daniela Dursch-Smith had 16 points to lead Corvallis (11-3, 4-2), which trailed by 11 at halftime after losing contact with Silverton (12-2, 6-0) late in the second quarter.
The Spartans opened the second half with two Dursch-Smith free throws and another from Sevennah Van De Riet. Ruby Krebs added a short jumper and it was a six-point game just 70 seconds after the break.
Corvallis got it back to six on a pair of Anna Dazey foul shots less than minute later.
But that's where Silverton's experience took over.
The Foxes answered with the next nine points, on two conventional three-point plays and a Paige Traeger 3-pointer, in 52 seconds of game time to push the lead back to 15.
Corvallis would get no closer than 13 from there, while Silverton would lead by as many as 33 late in the game.
"It definitely shows us that we're within reach of being a top-tier team," said Dursch-Smith, a senior post whose team had won four straight. "Just got to keep the body language positive and get everybody involved. We started looking at the scoreboard and not taking one play at a time. They went on a little run and it showed, because we just fell apart."
Dursch-Smith scored 10 of her 16 in the first half. Dazey and Krebs added seven points apiece and Ava Prechel five.
Silverton, which beat 6A No. 2 South Medford earlier this month, didn't make anything easy for Corvallis on offense. The Spartans had just 11 turnovers for the game, but open shots were few and far between.
"Their fundamentals are phenomenal," Miller said. "They close out. They put a hand up, they move their feet. I think they take pride in defense … and they execute every single time."
The Foxes routinely fed their post tandem of Truitt Reilly and Riley Traeger and they produced to the tune of 21 and 19 points, respectively.
Corvallis trailed 9-3 late in the first quarter but got a Dursch-Smith 3-pointer and a Dazey mid-range jumper to close within one.
The teams traded baskets through the early minutes of the second period before Silverton went on an 8-2 run to lead 21-15. The Foxes then closed the quarter on a 9-2 stretch to extend to double digits.
Dursch-Smith was called for two early fouls and said she had to change her mentality from the aggressive one she had going into the game.
The Spartans had some weaknesses exposed, as all teams do against top-level opponents.
"We really have to put a full 32 minutes together to beat a team like Silverton," Dursch-Smith said. "We've done that against other teams and it just shows we can beat them. It's within reach."
Get in the game with our Prep Sports Newsletter
Sent weekly directly to your inbox!