Losing five seniors to graduation off a state playoff team and returning limited varsity experience hasn't kept the Corvallis boys basketball team from being in the hunt for a postseason berth again this winter.
Seniors Avi Arora, Trey Johnson, Zach Robel and Owen Sahnow are back for another season. Ten others are experiencing varsity play for the first time, including five sophomores.
"My returning seniors, that was their first experience last year so they're still considered quote, unquote young," Spartans coach Ross Duerfeldt said. "This is a good group. Our practices are excellent every single day. The young guys really learn. They want to learn, they want to know what they need to do to get better and improve, and that's all you can ask on a daily basis."
Two of the team's sophomores, wing Truman Brasfield and post Jackson Trimmer, started Thursday against West Albany. Corvallis ended a two-game losing streak with a 65-64 win thanks to Brasfield's two free throws with 3.9 seconds left.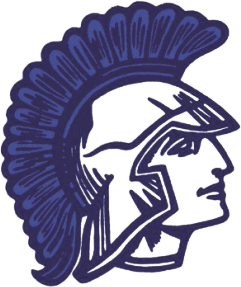 Robel said he's enjoyed playing with the first-year varsity players, six of whom played against the Bulldogs.
"They're goofy. They're energetic. They work hard," Robel said. "It's great to spend time with them, so I love every minute I'm on the court with them and I can't wait to see them grow."
Robel, normally a wing, has been thrust into point guard duties with Arora not yet able to play due to what Duerfeldt calls "a funky injury."
Robel found his shooting touch Thursday, sinking five 3-pointers for a game-high 22 points. He said he's been struggling with his shot this season but expects that to improve after a good game.
Support local news coverage and the people who report it by subscribing to the Corvallis Gazette-Times.
Duerfeldt said that kind of shooting performance is what the coaching staff has expected from Robel all season and that it was good to see the senior make some shots and gain confidence.
"We've had to put the ball in his hands, which is not what we expected to do this year," the coach said. "So Zach with the ball in his hands as point has been an adjustment. It's taken some of his effectiveness away. He's putting in the time to get his shots up and obviously tonight he shot the ball with a lot of confidence, and that's a great thing to see because it will open up the floor for some other guys to knock down shots."
After Thursday's win, the Spartans are 7-6 overall and tied for fourth in the Mid-Willamette Conference with West Albany at 4-3 with 11 games to go.
The Spartans take on two more playoff contenders next week, hosting South Albany on Monday before traveling to Crescent Valley on Thursday.
The 10-team Mid-Willamette gets four automatic berths in the 16-team OSAA 5A state playoff bracket. Two additional at-large spots will be awarded to the two statewide teams with the highest OSAA ranking at the end of the season that don't receive an automatic berth in their conference.
Looking at the OSAA rankings after Thursday's games, it appears those two additional spots are up for grabs.
Brasfield and Trimmer aren't new to varsity-level competition, having been key contributors for Corvallis on the football field last fall.
Brasfield said he's had a hard time at the foul line this season but went about fixing that.
"My coach has been talking with me and I go in the gym and work," Brasfield said. "He says I can't hope to hit the shot, I have to be confident and make the shot. So when I got up there, I felt like I'm going to make this shot."
He had 16 points and Trimmer six against West Albany.
After Thursday's win, Duerfeldt said before the game he would have pointed to defense was one of his team's strengths. But West's Owen Hopkins got loose for 19 points and five 3-pointers, three of which came in the final five minutes to get the Bulldogs back in the game.
Brasfield said the team has struggled defensively in recent game but that getting a win was a big boost.
"We've talking lately about how nobody likes to play defense," he said. "We need to go out there and be the hardest-working team on the court, and that comes defensively."
Robel said defensive is "the heart and soul of our team. We get energized when we get stops and that just fuels everything."
The Spartans' offensive execution is solid when done correctly, Duerfeldt said, adding that that's the area the squad needs to continue working on the most, in addition to taking care of the ball.
The Spartans limited turnovers Thursday until the fourth, when they committed five miscues that helped West close a 10-point deficit and eventually take the lead.
"Those are frustrating things and we talk about with our guys and work on it at practice," Duerfeldt said. "We've just got to trust when we're out on the court that we're going to do what we need to do."
But he likes the progress of his team and that of the younger players. There's nothing in particular Duerfeldt said the group needs to do to keep heading in the right direction.
"We've just got to stay the course," he said. "Our practices are very competitive. They work their butts off. We don't go for a particularly long time. They're short, but they're intense. It's continuing to learn to carry that over in game situations."