A coaching philosophy of getting the most out of his athletes and competing in the moment while letting the wins and losses take care of themselves has led Scot McDonald to a lot of success in high school athletics.
In 2022, it helped him guide the Crescent Valley baseball team to a state title and landed him a major national award.
A high school coach for three decades, McDonald was named the National High School Baseball Coaches Association Region 8 coach of the year.
McDonald sees the recognition, like the state championship, as validation for the time and effort he's spent to put a good product on the field and assist his athletes in learning the game.
"I know how hard it is to win something like that, or get an award like this," McDonald, 50, said. "You see some of your buddies getting them and you're like, 'it feels like I'm working just as hard as he is and doing just as much.' Some of it is things have just got to align for you. It's like, 'well, it was worth putting in 31 years of working with kids.'"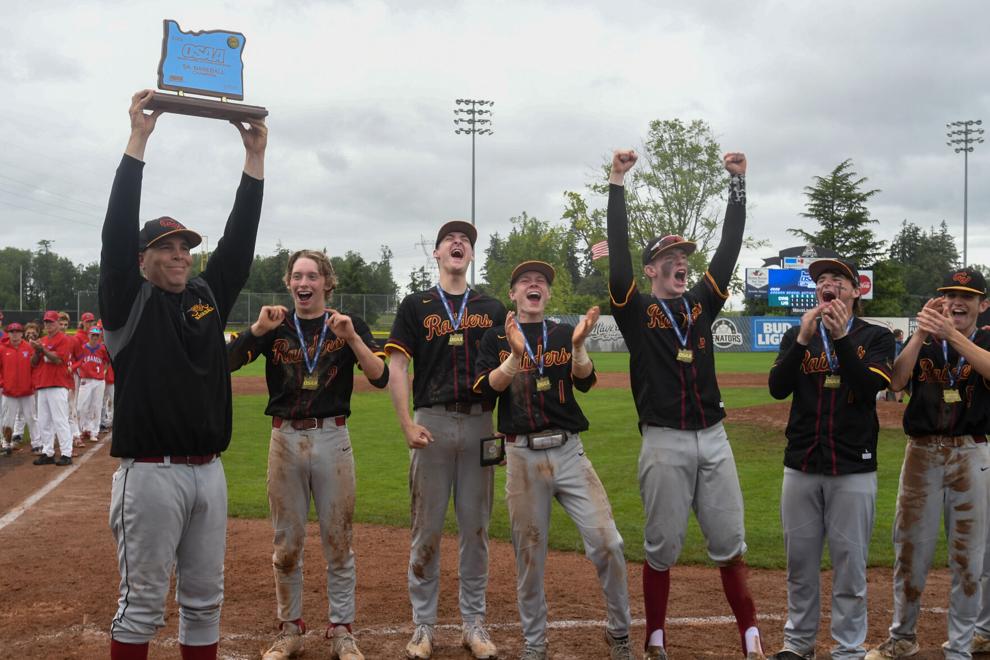 McDonald received his award during the NHSBCA's annual convention in early December in Florida. Region 8 includes Alaska, California, Hawaii, Oregon and Washington. McDonald is the first Oregon coach to win the award since 2006 and the fourth since it was first presented in 1992.
McDonald, a baseball chair for the Oregon Athletic Coaches Association, took on athletic director duties at Crescent Valley earlier this school year. He'll decide in the coming months if he'll apply for the AD job for the coming year.
He led the Raiders to the baseball state title in his fourth year at Crescent Valley. After 19 years as head coach at Dallas High School, he shared coaching duties at CV with Ryan Starwalt in 2019.
The pandemic canceled the 2020 spring season. The Raiders went 11-7 during a truncated 2021 campaign under McDonald and then 20-10 last year.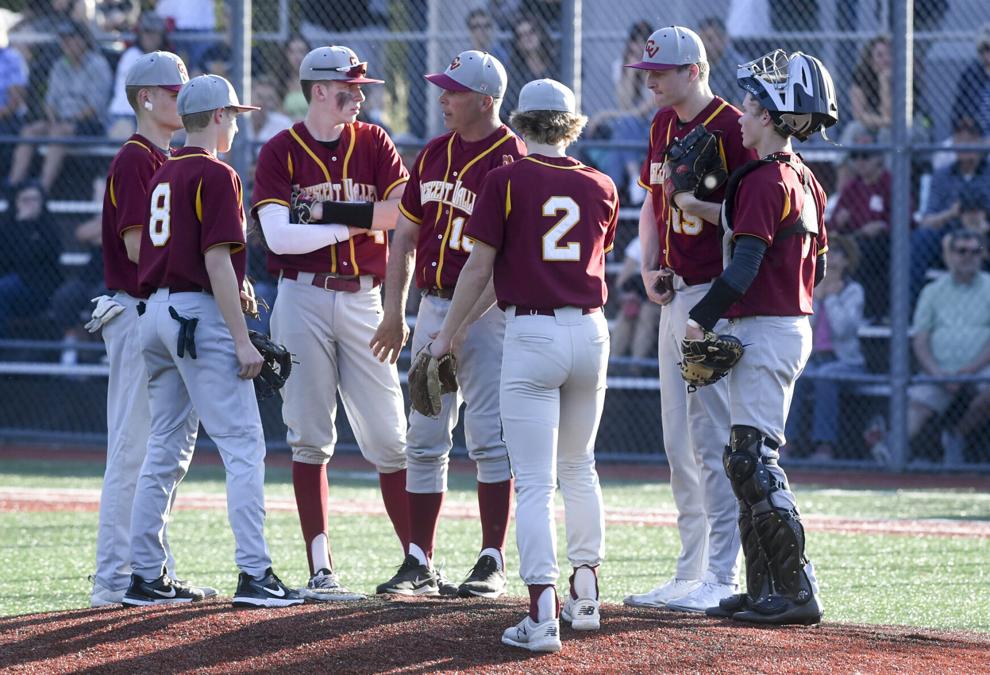 Four straight Mid-Willamette Conference losses to Lebanon and West Albany by a combined score of 47-10 had CV with an overall record of 10-9 in early May 2022. But the Raiders rallied to win 10 of their final 11 games, including their last seven to finish off a championship season with a 6-0 win against Lebanon.
McDonald had a feeling last winter that he had a team that could be special. But still, it was getting all the pieces to come together to create a cohesive unit.
"They had the ability, they had the skill. But then it comes into being able to let it happen in the moment and just go out and play and compete," he said. "I think that was the biggest challenge, because throughout the year we were at a point where we were .500. Some of those games we did that, some of the games we did not do that."
McDonald has been a coach since the summer after his freshman year of college when he returned to Bend High, his alma mater, to lead freshman and junior varsity teams for four years under Marty Hunter, who would go on to coach at George Fox University.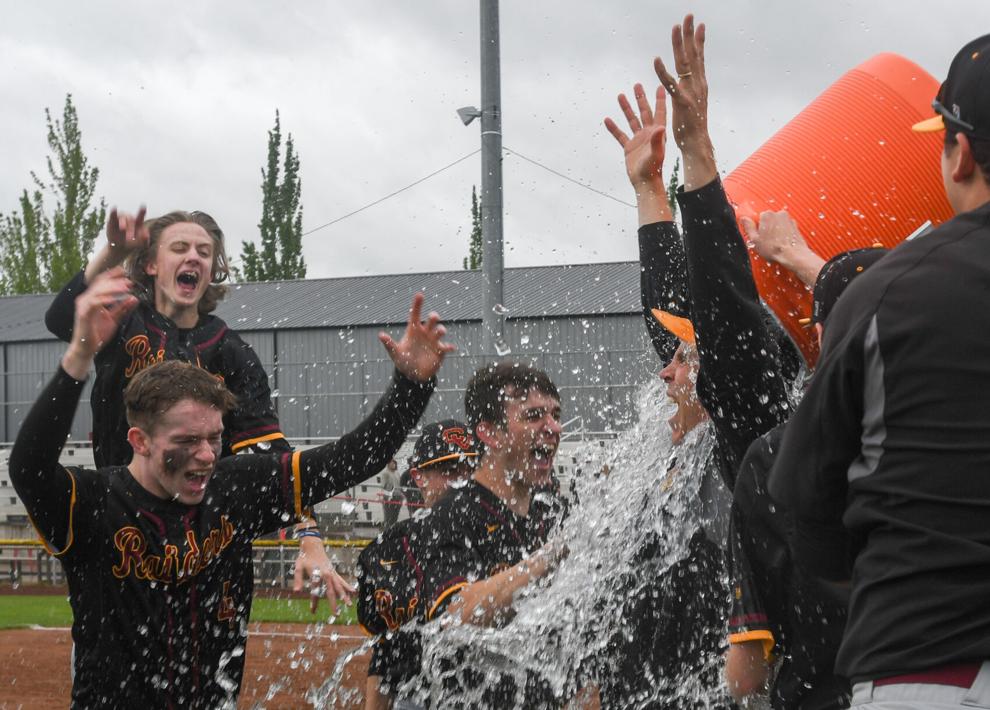 Along with baseball, McDonald has been a football coach nearly every year that he's been a teacher, including this past fall at Crescent Valley.
He went on to coach at Central and Cascade high schools before getting his first head coaching position with the Dallas baseball program in 2000.
In 19 seasons at Dallas, McDonald went 254-219 overall with eight state playoff appearances. He had a winning record in each of his last seven seasons with the Dragons. Crescent Valley's baseball staff includes Jacob Salinas and Keaton Weaver, who played and coached for McDonald at Dallas.
McDonald has found success in coaching in taking himself out of a mental approach of what he calls the "playing mode." In his earlier coaching days, he would get frustrated when players weren't able to do what he knew he still could. But that's changed as age has caught up to him.
Support local news coverage and the people who report it by subscribing to the Corvallis Gazette-Times.
McDonald, who considers himself an extremely competitive person, says his philosophy centers around getting the players to where they can compete.
"That's the biggest thing, is just be competitive. I try to lead by example by being competitive. Every day we're going to go out and try to do our best," he said. "If we win, we win. If we don't, we don't. But I'm not going to worry about that. I'm going to worry about competing in the moment."