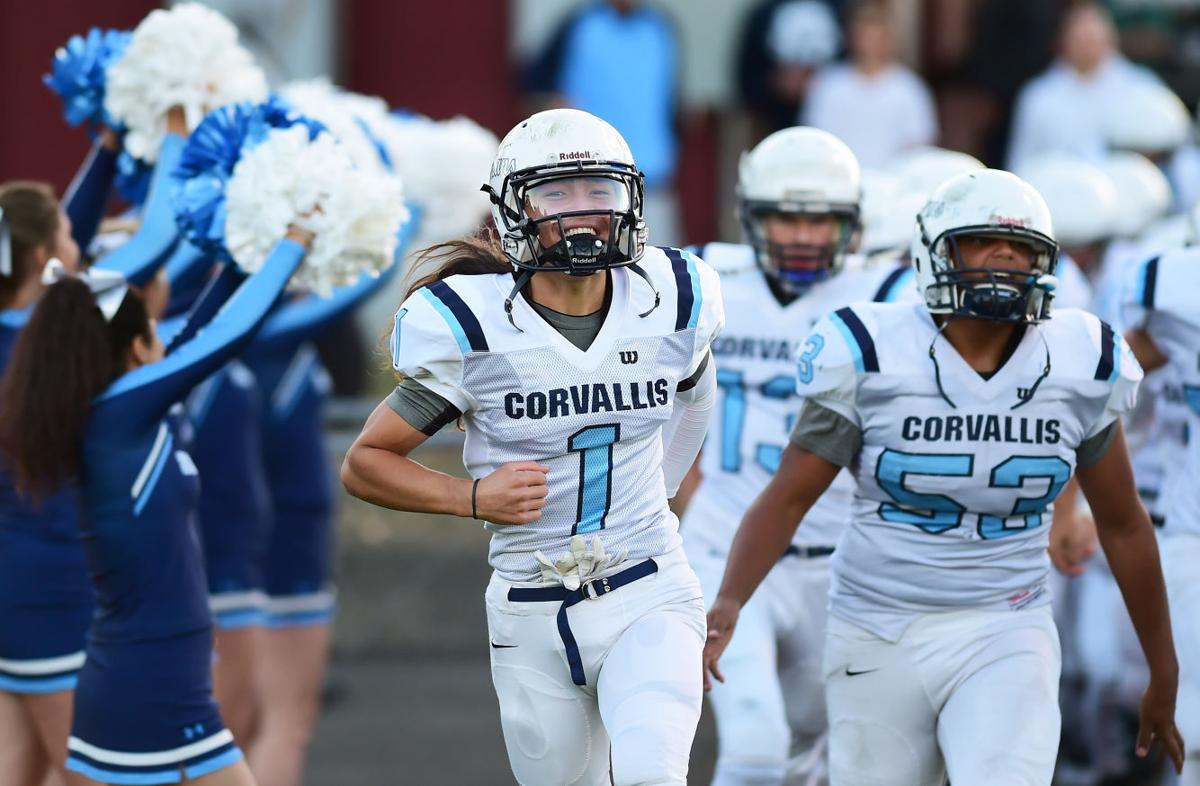 Corvallis School District has suspended all athletic activities until further notice, the district announced on Wednesday.
The decision comes after the district announced Monday that it will start the fall term online-only and will not return to in-person classes for at least the first six weeks of the school year. 
Oregon Gov. Kate Brown released uniform guidelines Tuesday for schools to use as they attempt to reopen, and that at the moment, many counties are behind the required standard. When those guidelines were released, Corvallis School District superintendent Ryan Noss and the districts' athletic directors decided that the best course of action was to put organized athletic activities on hold until they have more information.
"We're continuing to wait and see if there is going to be any fall sport activity," Noss said. "That's what it comes down to. Most of the large districts in the state have opted for remote learning. They're putting out dates like the beginning of November before they bring students back into schools. … A number of districts that we compete with across the state aren't going to have kids in school until November at the earliest."
Last week, the Oregon School Activities Association announced that it will push back the start date of all fall contests from Aug. 27 to Sept. 23, and that the first day for mandatory fall workouts will remain Aug. 17. 
But after Brown's Tuesday announcement, many districts around the state have released timelines for returning students to school on an in-person basis that do not mesh with OSAA's plan. 
Noss pointed to the fact that Salem-Keizer Public School announced Tuesday that 11th- and 12th-grade students in its district will not return to school in person until at least the second semester of the school year, which begins Feb. 2 2021. 
North Salem High School competes with Corvallis High and Crescent Valley High in the Mid-Willamette Conference, but will not be able to begin workouts on a similar timeline that other schools in the district will. 
"For us it's a matter of knowing that we won't be able to have competitions when schools aren't in session face-to-face, and knowing that schools won't be face-to-face for quite some time," Noss said. "I would say until there is in-person learning, fall sports will be put on hold."
The decision to suspend activity was also made, in part, because a member of an athletic program in the district had tested positive for COVID-19 earlier this week. That person has not shown any symptoms, but the district felt it was not in the best interest of staff and students to continue holding workouts.
Athletic programs around the state have had clearance from OSAA since July 1 to hold organized, voluntary workouts. Corvallis schools did not begin organized workouts until July 8, though, in order to ensure that all students were beginning workouts on a similar timeline after the 4th of July holiday.
Noss said the district is exploring options for keeping local tracks and tennis courts open to the community in order to give students an athletic outlet since they can no longer work out in groups.
"It's a huge disappointment," Noss said. "Another disappointment in a really difficult time."