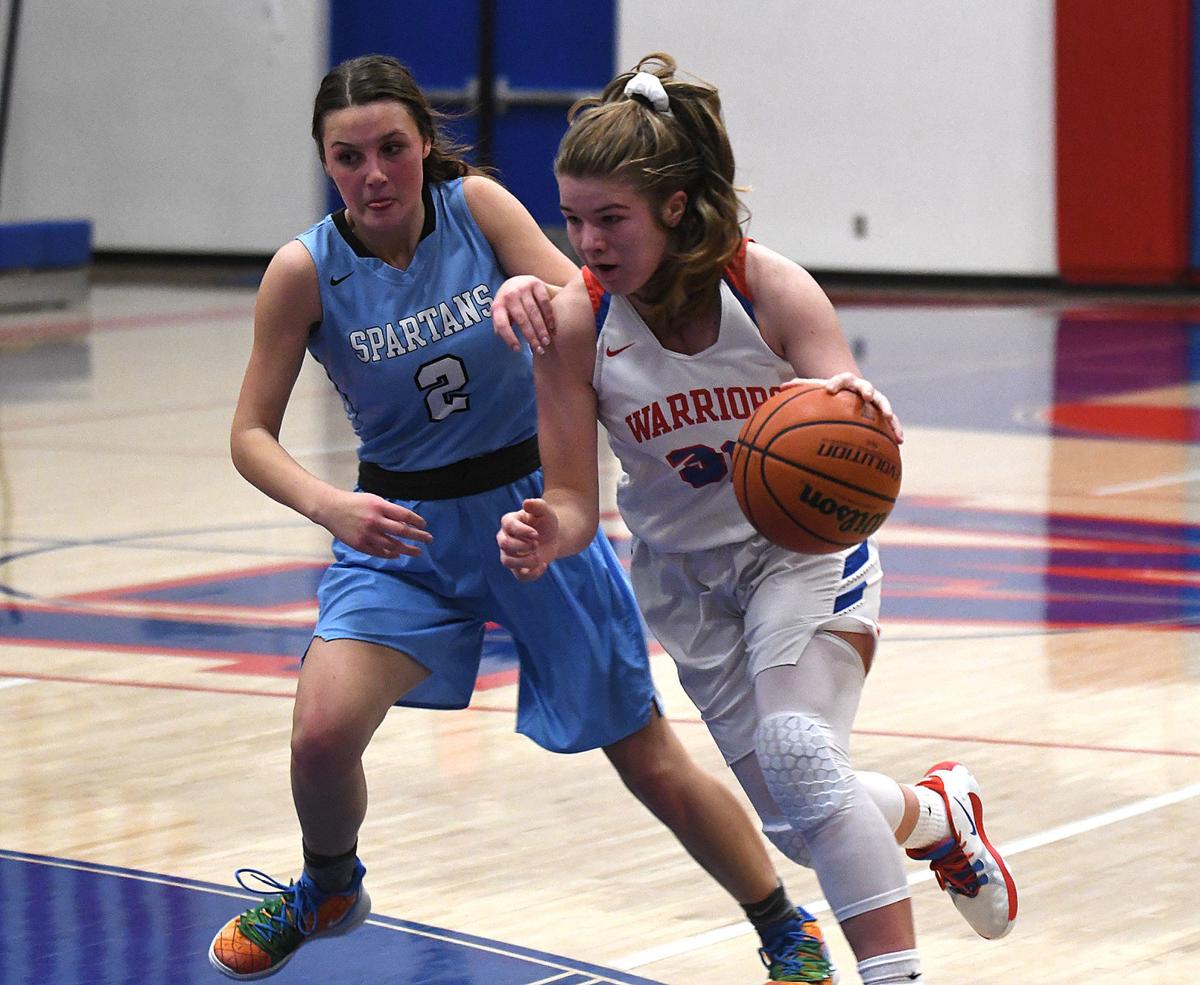 With the Mid-Willamette Conference girls basketball schedule now in full swing, Lebanon will get a shot at the state's top team this week.
The Warriors will have a chance to take early control of the league title race when they travel to Silverton to face the No. 1-ranked Foxes Tuesday at 7 p.m. Lebanon (6-3, 2-0) owns the No. 5 spot in the rankings and sits one game back of Silverton (9-2, 3-0).
The Warriors scored a crucial win over Corvallis in their league-opener on Dec. 17 and cruised to a 61-26 win at Dallas last week. Meanwhile, the Foxes own blowout wins over West Albany and South Albany, both of which held spots in the top-10 in the latest OSAA coaches poll.
Corvallis (9-2, 2-1) scored a tough road win at Crescent Valley last week and will travel to Dallas on Tuesday before heading to West Albany on Friday.
West Albany, the No. 11 team in the state, will have a home clash with South Albany on Tuesday before Friday's showdown with the Spartans.
After South Albany's Tuesday matchup with West, the RedHawks will host Lebanon.
Crescent Valley will play just once this week — a Tuesday home matchup with Central. The Raiders nearly pulled off an upset win over Corvallis last Friday and are looking to snap a four-game losing streak.
You have free articles remaining.
In Class 4A, No.1-ranked Philomath (11-0) enters the week as the only undefeated large school in the state. In Oregon West Conference play this week, the Warriors will host Sweet Home on Tuesday and travel to Central on Friday.
Boys 5A
With the first full week of Mid-Willamette Conference play in the books, Silverton has the rest of the league playing catch up. The No. 1-ranked Foxes — also ranked No. 3 in the latest coaches poll — are 10-1 and 3-0 in the conference and will travel to Lebanon on Tuesday before hosting Dallas on Friday this week.
Just behind the Foxes is No. 9 West Albany (7-4, 2-1) which owns a four-game winning streak and has a tough set of games on its slate this week; the Bulldogs will host South Albany Tuesday and Corvallis on Friday.
South Albany, ranked third in 5A, suffered losses to Silverton and Woodburn last week and could score its biggest win of the season with a victory against the Bulldogs on Tuesday.
Corvallis came in at sixth in the latest coaches poll but lost a close game at Crescent Valley last Friday to fall to 2-1 in league play. The Spartans will look to rebound with a Tuesday matchup against Dallas before Friday's showdown with West Albany.
Crescent Valley (6-5, 2-1) entered last Friday on a three-game losing streak and badly needed the 43-41 home win it scored over the Spartans. After that game, CV coach Mike Stair said he hopes his team bring the same intensity this week for the Raiders' Tuesday game at Central. "If we treat that next opponent like we played tonight, we're going to be in good shape," Stair said.
Lebanon is still looking for its first league win and the Warriors (3-7, 0-2) will host Silverton and South Albany this week.