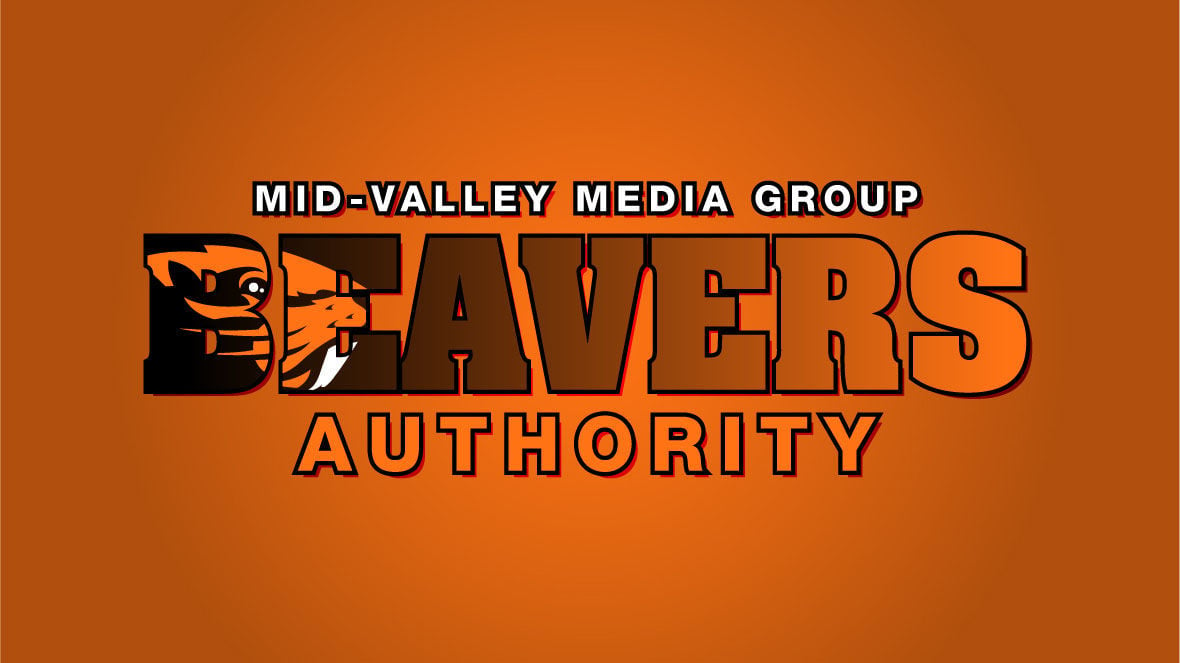 Senior Paula Leblic found the back of the net in the 87th minute to give Oregon State a 1-0 win against Oregon on senior night at Lorenz Field.
(11-6-2, 3-6-2) past Oregon (5-9-5, 1-8-2) for a Civil War victory on senior night at Lorenz Field.
"It was an awesome night for our team," OSU coach Matt Kagan said. "It was senior night, so I want to say thank you to them. They are a group that just wanted change when our staff arrived. I believe they were drivers of the change that happened this year, and I am appreciative of them.
"As for the game, we battled for 90 minutes. I really felt that we deserved to win tonight. A goal was coming. I thought we should have had a penalty kick a minute before that, we didn't, but we stuck with it. Paula had a true moment of brilliance to push us ahead at the end."
OSU sophomore goalie Bridgette Skiba did not deal with a lot of pressure as the Ducks only got four shot attempts that Skiba was able to make two easy saves on. The Beavers got nine shots in the first half, but both teams headed to halftime scoreless.
McKenzie Weinert made her first of three consecutive runs at the goal in the 53rd minute following an OSU corner kick that placed Weinert in the mix of Duck defenders. Weinert ended up on the group following a shot from three feet out that missed the right corner of the goal.
Weinert made another attempt in the 67th minute after the ball got through the back line of defense for Oregon but the Ducks' keeper was able to slide and get her hands on the ball before Weinert could reach it. In the 77th minute, Weinert fielded a pass and raced down the right side of the box to get a shot off that was blocked by an Oregon defender.
Oregon State found a bit of luck in the 87th minute of play as Oregon was called for a hand ball inches outside the penalty box on the right side. Leblic unleashed the free kick with her left foot and the shot found the far post and ricocheted into the back of the net for the game-winning goal and her second of the season.
"It's hard to describe this moment," said Leblic. "From the first year to this moment, it all pays off. We deserve this as a team. This goal, on senior night, against Oregon, with a chance to make the Tournament means everything. What else could we ask for on our final night at Lorenz?"
Oregon State outshot the Ducks, 14-10. In goal, Skiba finished the match with five saves and her sixth solo-shutout of the season. With tonight's shutout, Skiba moves up OSU's Single Season records to be tied for fourth.
"I finished the night by telling the team when I look at what a NCAA Tournament team should look like, it was what was standing in front of me,"  Kagan said. "We have no bad losses. We have top-50 results. We play in the best conference in American. I feel like this group deserves to play again."
Oregon State will now await its postseason fate. The NCAA Selection Show is Monday, Nov. 11 at 1:30 p.m.
Be the first to know
Get local news delivered to your inbox!