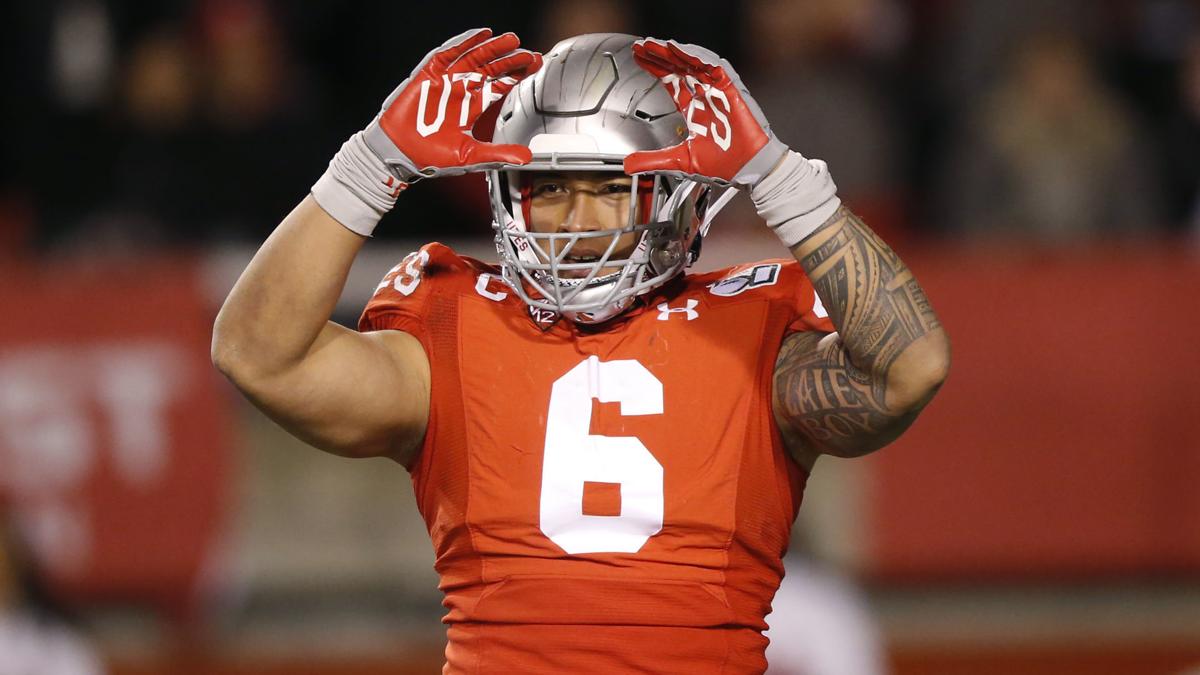 Since losing to USC on Sept. 20, the Utah football team has reeled off eight straight victories to earn a trip to the Pac-12 title game as the representative from the South Division.
The Utes will look to make it nine straight and possibly earn a berth into the College Football Playoff with a win Friday night over Oregon.
"It's been a long time coming and a lot of us stayed back for this very reason and it's just all about finishing and giving it our all," Utah defensive end Bradlee Anae said.
Instead of letting that early season loss derail their season, the Utes bounced back in impressive fashion, holding seven of their last eight opponents to 15 or fewer points. Only Washington (28) scored more.
"Hungry" is how receiver Demari Simpkins described the Utes since the loss.
"I'd say we have been a lot more relentless during this stretch and we just didn't want to leave any doubt," he said. "Everybody doubted us after that loss and we just had something to prove."
While the Utes have been rolling, Oregon enters the game in a bit of a funk. The Ducks saw their CFP dreams end with a 31-28 loss to Arizona State two games ago, then had to score a late touchdown to finally put away Oregon State, 24-10, in last Saturday's Civil War.
Oregon quarterback Justin Herbert threw for just 174 yards in the win and the offense has struggled the past two game outside of a fourth-quarter spurt against the Sun Devils after trailing 24-7. In the five games before the ASU contest, the Ducks had scored at least 34 points in each.
"I feel like we had moments where we were moving the ball well but really stalled," Oregon coach Mario Cristobal said. "I mean we've stalled a couple times, and maybe once or twice it was due to a penalty … And other times, we just weren't very efficient.
"When that does occur, especially as good as we were for those four or five games, you've really just got to do a better job of coaching it, putting it together, and executing it. It falls on all of us, and of course, it falls on me first. It's not something that we are incapable of accomplishing. We've done it before, but we've got to get back to our solid offense — the right kind of solid offense."
Coach Kyle Whittingham, who has led Utah to back-to-back title-game appearances, knows the Ducks will present a challenge.
"Explosive team that plays good defense," he said. "They've got a lot of athletes in the secondary. I believe they lead the Pac-12 in interceptions, which is usually a pretty good barometer of your athleticism on the back end. They've got some tremendous athletes.
"Obviously, Herbert is a big time player and are very skilled. They have an offensive line that will be a great matchup because they have one of the best offensive lines in the country and we have one of the best defensive lines."
You have free articles remaining.
Bow down
Washington's dominance over Washington State, and especially Cougars coach Mike Leach, continued last Friday with a 31-13 win in Seattle. It's the seventh straight win by the Huskies and 10th in 11 games.
Leach's teams have scored no more than 17 points in any of those seven losses, with six of those games against coach Chris Petersen, who shockingly stepped down on Monday.
Helton status
A report came out Sunday that USC was going to part ways with coach Clay Helton despite an 8-4 season and second-place finish in the Pac-12 South.
That report, though, has been called into question for its legitimacy and as of Monday Helton was still the Trojans' coach.
"We're not on a specific timeline that would do anything to jeopardize momentum or opportunities that exist, regardless of what those are," USC athletic director Mike Bohn told the Los Angeles Times less than two weeks back.
Bowl teams
Seven conference teams qualified for bowl games.
The North had four teams reach the necessary six-win mark, led by Oregon (10-2). California and Washington both finished below .500 in conference play but are 7-5 overall. Washington State is 6-6 and won just three conference games.
In the South, Utah (11-1), USC (8-4) and Arizona State (7-5) get to keep playing.
Oregon State and Colorado both finished 5-7 and just missed out. Stanford, UCLA and Arizona all finished 4-8 overall.
Power rankings
Utah enters the Pac-12 title game No. 1 in the power rankings with Oregon No. 2. USC is No. 3, Washington fourth, Arizona State fifth and Oregon State sixth.
Cal comes in at No. 7 followed by Washington State, Colorado, Stanford, UCLA and Arizona. Although, the final four could all be tied for eighth.