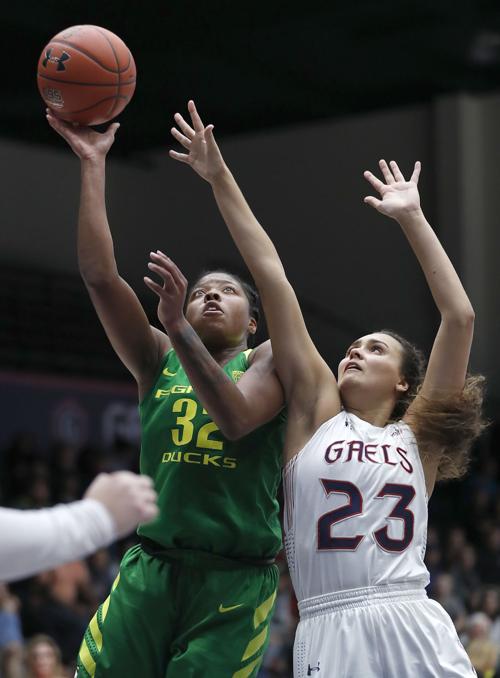 The Oregon State women's basketball announced Monday the addition of Emily Codding, a graduate transfer from Saint Mary's who will be eligible to play immediately.
The 6-foot guard has appeared in 86 games during her collegiate career, scoring 675 points and grabbing 367 rebounds.
Codding was having a strong junior season before having her campaign cut short by injury, averaging 14.7 points and 8.4 rebounds per game. Codding shot 53.1% that season, and recorded six double-doubles in her 18 games played. She reached the 20-point mark four times in 2019-20, including a 29-point, 14-rebound showing against LMU, in which she went 13 for 18 from the floor.
Codding saw limited action as a senior as she worked back from injury, appearing in just five games. She averaged 9.2 points and 6.8 rebounds.
Codding, from Santa Rosa, California, averaged a double-double for three-straight seasons at Santa Rosa High. She averaged 15.3 points, 11.5 rebounds and 4.0 blocks per game during her senior season of high school, after a junior year in which she averaged 17.7 points, 14.1 rebounds and 5.3 blocks.
"I believe Oregon State will provide me with the best opportunity to further my knowledge both on and off the court," Codding said in a school release. "With the family and community atmosphere, Oregon State is the perfect fit for my last year of college basketball. I am excited and beyond grateful for the opportunities coming up this year."