Jordan Pope soaked in last Sunday's win at California in Berkeley after a stellar individual performance not far from his hometown of Oakley.
The freshman point guard scored a game-high 19 points while leading the Oregon State men's basketball team to a victory and the gathering of the first momentum of the new year.
"So it was good for a lot of reasons," Pope said.
But how do the Beavers (8-12, 2-7 Pac-12) keep the season headed in the right direction?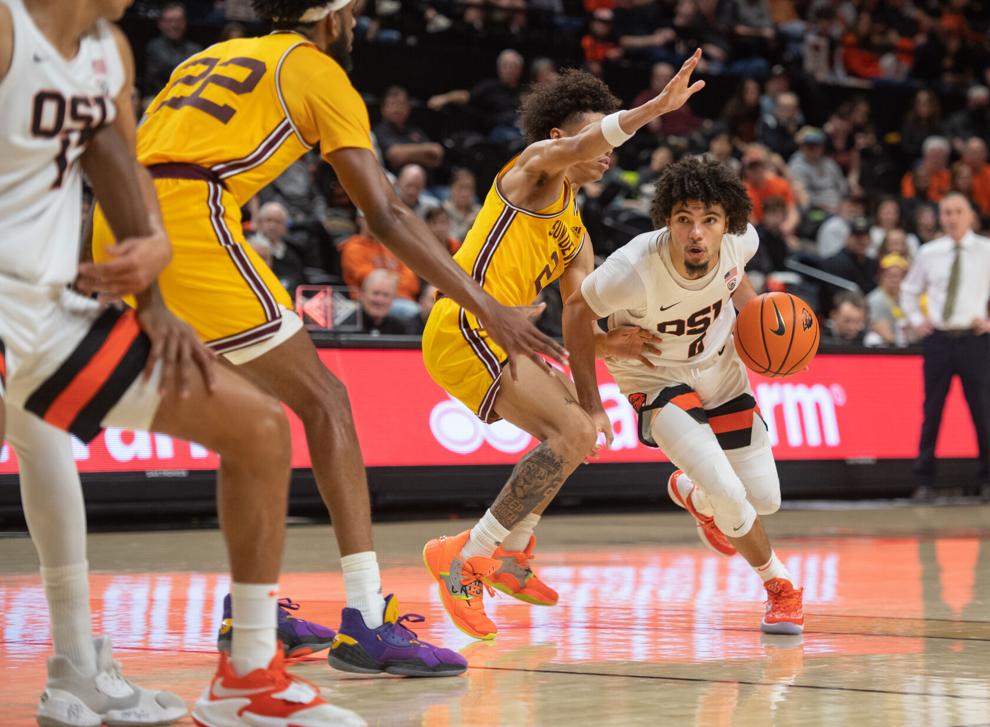 Coach Wayne Tinkle says that starts with keeping the players focused on getting better.
"We're young, so you don't want to get to where they think they have all the answers just because we won a game," Tinkle said.
A return to practice this week in preparation for home games Thursday against Utah (14-7, 7-3) and Saturday versus Colorado (12-9, 4-6) included film study of the California game that targeted sticking to the details and how that led to positive results.
Sophomore forward Glenn Taylor Jr. said building on the win is about matching everything that went right, including sharing the ball and playing a strong game defensively, and playing a complete 40 minutes.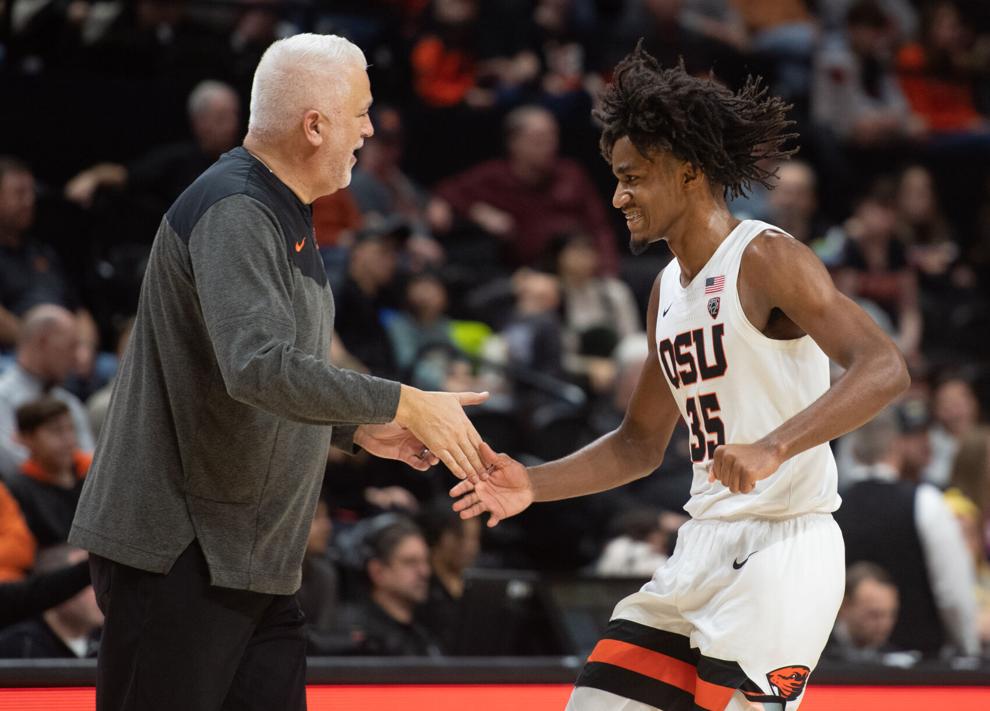 In many losses this season, Oregon State has played well in just one half, which often didn't add up to being competitive.
That consistent effort remains a goal.
"Really just staying disciplined," Taylor said. "Not letting go of what we were doing well. Sticking to the game plan that coach Tinkle set in front of us, stuff like that."
Pope said his team is a young one but knows what it needs to do. He also used the word "disciplined" to describe Oregon State's desired style of play, as well as a need to focus on the keys to more victories.
Support local news coverage and the people who report it by subscribing to the Corvallis Gazette-Times.
For Pope, Sunday's game showed the Beavers what they can be. That included doing a better job of playing together and sharing the ball.
"But more importantly we came together on defense, starting taking our rotation serious and doing what we're supposed to be doing," he said. "Just talking and helping each other on every single play and it showed."
After six straight losses, a win provided a rare opportunity to praise the players after a positive outcome while also pointing out areas of necessary improvement.
OSU set the tone defensively but at least early in the contest still struggled with holding the ball for too long and turning it over. But the Beavers eventually moved the ball, limited turnovers and made the shots that open looks produced,
"So just that feedback of doing it our way, executing offense, sharing the ball and taking care of it gives us a great chance to shoot great percentages." Tinkle said.
Pope's impact
The Beavers have had to continue to lean on Pope to a large extent as fellow guards Justin Rochelin and Christian Wright deal with ongoing knee problems. Both missed home games against the Arizona schools before returning in a limited fashion in the Bay Area trip.
Rochelin played 20 combined minutes and Wright 14 in the two games. Pope, who remains the team's leader in points (12.4) and minutes (33.3) per game, was on the floor for 64 total minutes.
The plan was for Rochelin and Wright, both first-year transfers, to have bigger impacts once they made it to the floor. They both made their Oregon State debuts Dec. 11 at Texas A&M. Health remains an issue for both.
"But as they start to work themselves back into it, and now I think it's more mental than physical," Tinkle said. "They know they're not going to be 100%, and figuring a way to get through it. But it will certainly not just take pressure off of Pope, but Dexter (Akanno) and Glenn (Taylor Jr.) as well."