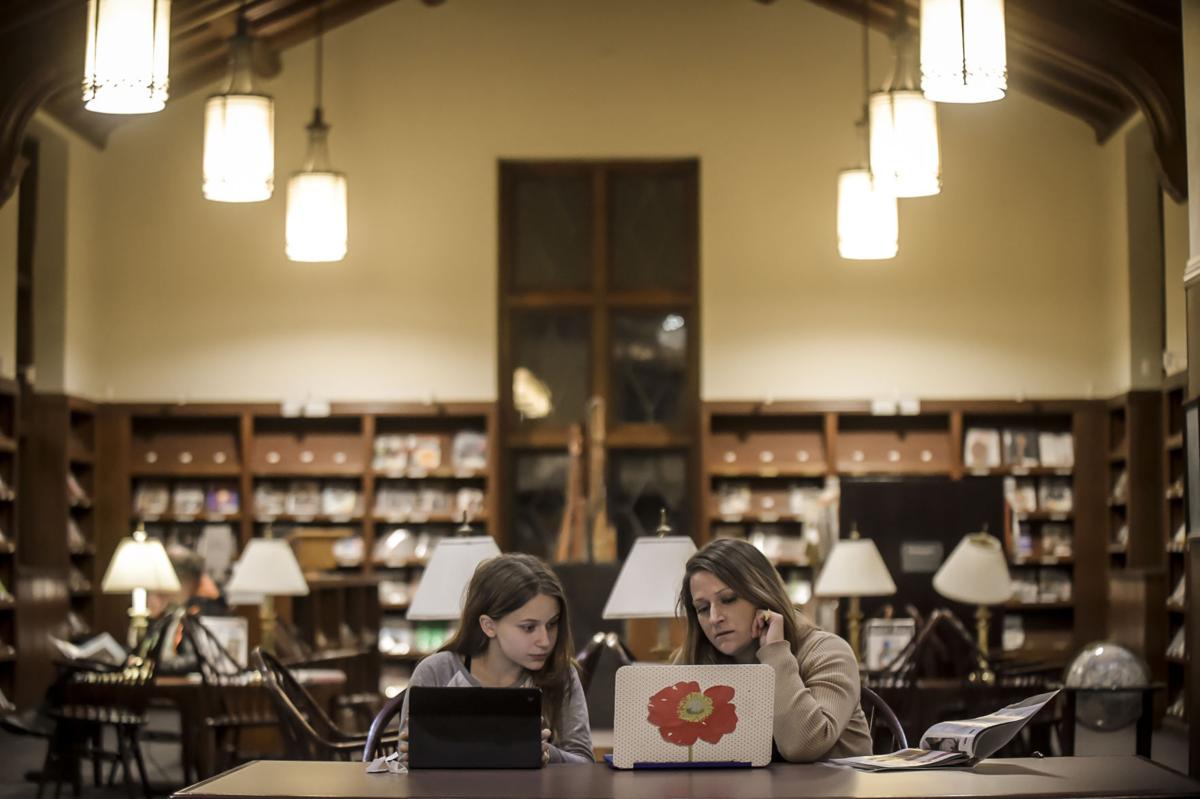 Corvallis-Benton County Public Library officials continue to review a space study that was commissioned that could lead to the remodeling or expansion of the facility.
Library officials have set some tentative deadlines for the internal review and public engagement pieces of the process.
Library director Ashlee Chavez said that her staff will be gathering feedback from the Library Advisory Board, the Friends of the Library and the Library Foundation as well as other stakeholders. That work is scheduled to be complete during February and March.
In April and May the library will feature work on public engagement.
"We will be planning various ways to engage with our community and learn more about what they want," Chavez said. "We plan to present a few narrowed options for the future of the library to the public for their feedback."
Hacker Architects of Portland produced a 68-page study on library space needs that was reviewed at a Dec. 6 Library Advisory Board meeting (see this story online for the text of the space study).
Issues noted by the space study include:
• Meeting rooms that are at capacity.
• A lack of space for Friend of the Library operations.
• Shelving that is hard for customers to reach.
• A need to repurpose the underutilized Belluschi Wing, which is now a reading room for periodicals.
The $50,000 report presented four options for moving forward, with all of them recommending demolishing the Fenner Building, which the library purchased in 2013 for more than $600,000 in the "Complete the Block" campaign.
In addition to the Hacker recommendations, Chavez and two of her colleagues also participated in a Library Design Institute conference in Fort Vancouver that resulted in two more options.
Chavez said library officials will spend the summer "reviewing what we've learned through the process and finalizing our long-term plans."
No funding resources have been identified to pay for any remodeling or renovations, although funds in the 2017-18 library budget will pay to enclose the second-floor outdoor patio. Additionally, $400,000 is available in a reserve fund that must be used for construction.
The Hacker study options ranged in cost from $7 million to $13 million, but Chavez noted that the estimates included gutting of the building, replacing the floors and carpets and installing new fixtures in the bathrooms. The library, Chavez said, is free to pick and choose which items to move forward with. The Hacker plans offer item-by-item expenses that make it easy for the library to make choices on upgrades to put in its final plan.