Despite having a deal in place, some Corvallis officials still wanted to negotiate the terms of a franchise agreement with NW Natural.
The deal allows the utility to access the city's right-of-way for its pipes by paying a fee.
That appeared to be the end of it until councilors launched into another discussion and two more votes regarding the natural gas franchise at a meeting Tuesday, Jan. 17. Ultimately nothing changed, but not for lack of trying.
"I really think that we should reconsider this," Council President Tracey Yee said.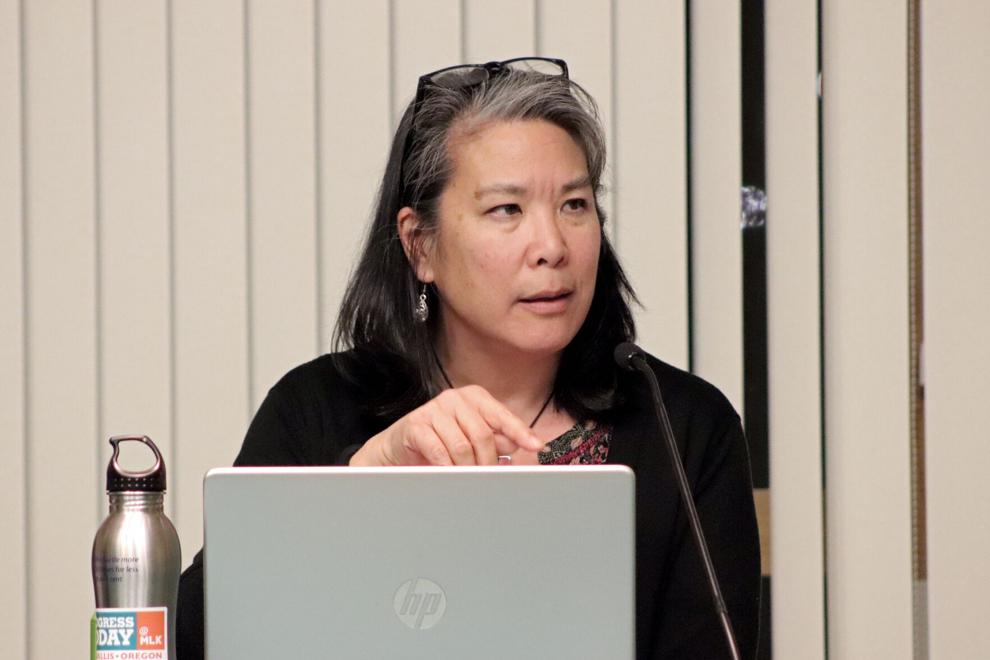 Roughly 300 hours of city staff time were reportedly invested in the negotiations before the council made last-minute changes to the deal, leaving the question of how NW Natural would respond. The company could have chosen either the modified renewal agreement or the three-year status quo extension.
By shortening a "reopening period," the time in which either side could reopen the contract, from five years to three, the council overrode what was negotiated by staff, although staff predicted the company would reject the change, as it did with a request for a new-but-shorter three-year agreement rather than 10.
After pulling the ordinance from tabling, Yee moved for a vote changing back to the five-year reopener language. City Manager Mark Shepard said the company might consider accepting the change even after the fact. But other councilors were ready to move on.
"In my understanding, the matter has been settled for three years," Councilor Gabe Shepherd said. "No matter what we pass tonight or propose tonight, they've signed a three-year extension."
Support local news coverage and the people who report it by subscribing to the Corvallis Gazette-Times.
Pointing out that the city walked away from at least $270,000 — $90,000 a year — when it didn't get a fee hike, Yee said she's concerned about the future cost to the city at a time when Corvallis has raised fees and is planning a local option levy to continue funding the city.
"We're leaving money on the table," Yee said. "We're making decisions like this, and I don't think that's lost on people."
Telegraphing his vote, Councilor Paul Shaffer said the council had opened "a can of worms" by trying to reopen negotiations and that he would prefer to be done with discussion of a new contract. He led the Jan. 3 vote for a three-year extension of the previous deal, calling it foolish to allow a lapse in the agreement.
Attempting to negotiate a clinched deal, Shepherd said, would make the council look bad, adding it could create a credibility issue in future dealings.
But Councilor Jan Napack said it's not a fault or weakness to go "hat in hand" and admit what she called the council's mistakes. She also said a change in council membership led to a midstream vote shift on the deal, which had councilors divided.
Amending the ordinance Tuesday to return the five-year opener failed 3-6, supported by Napack, Yee and Councilor Tony Cadena. A subsequent vote to approve the ordinance for a 10-year franchise with the three-year reopener failed 2-7, supported by Yee and Councilor Briae Lewis.
And with that, the effort died.
"Nothing will be brought back to the council unless you further direct staff to do so," the city manager said.
Among the items staff was negotiated before the old agreement was extended — besides a .75% fee increase — were provisions relating to payments, late fees, reporting, insurance, and duration, according to city staff.
For its part, NW Natural asked for updates to provisions relating to administration, construction, relocation, payment, reporting, preferential or discriminatory practices, and confidentiality, city staff said.
Staff had recommended renewing with a 10-year agreement and the .75% bump, bringing the city's cut to 5.75% and increasing the current annual take of $600,000 to around $690,000. Staff confirmed that's a conservative estimate and the additional revenue would likely have been more given increasing natural gas rates.
"We're giving up more than $90K per year, and it is likely to be an increasing number, not a decreasing number," Cadena said.
Cody Mann covers the cities of Corvallis and Philomath. He can be contacted at 541-812-6113 or Cody.Mann@lee.net. Follow him on Twitter via @News_Mann_.