A stop work order at Millpond Crossing in early November required the immediate installation of 6-foot cyclone fencing, no trespassing signs, and limited access points along the east side of 16th Street and north side of Chapel Drive.
Still awaiting compliance on Monday, Jan. 23, the City Council unanimously voted to put in the fencing on the city's dime and make developer Levi Miller of MPC Builders pay for it later. The stop order stemmed from work that failed to comply with grading plans.
City Manager Chris Workman said it would take around 2,000 linear feet of rented fencing to secure the areas in question. An estimate of the cost was not immediately available.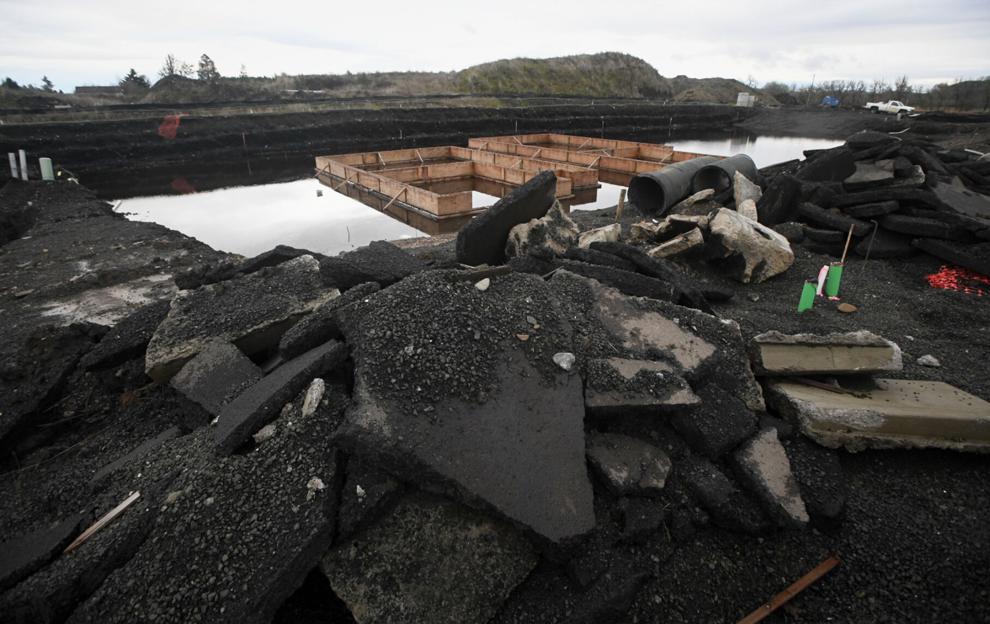 Construction can't continue until the developer gets approval for new grading plans that lower the grades from the previously-approved plans — or alters the current grading to comply with the approved plans.
Until the grading issue is resolved, no work is allowed east of 16th Street except for installing temporary fencing, removing construction materials, corrective grading work, and specific items on a 15-page public works "punch list," according to the stop work order.
Support local news coverage and the people who report it by subscribing to the Corvallis Gazette-Times.
A silver lining to the cloud hanging over Millpond Crossing, the Oregon Department of Environmental Quality is expected to lift an advisory that residents forgo power tools, fire pits and barbecues — anything that could spark an explosion.
After the developer volunteered to participate in a DEQ testing program, investigators discovered methane on site, likely from decaying wood — after the earliest residents had moved in already. Methane is flammable and in confined spaces can cause explosions or displace oxygen.
The DEQ will be updating the occupancy precautions outlined in its August 2021 fact sheet, according to an email Workman received from the agency Friday, Jan. 20. The DEQ consulted with the Oregon Health Authority and Philomath Fire & Rescue on the decision.
"At that time the precautions were recommended out of an abundance of caution, since very little was known about the methane issue at the site," the email states. "Subsequently, the developer has collected extensive methane data within onsite structures and confined spaces, and within subsurface soils across the development site."
New directives will focus on residents not tampering with crawlspace fans, methane alarms and soil gas monitoring points, the email states.
Related stories:
Cody Mann covers the cities of Corvallis and Philomath. He can be contacted at 541-812-6113 or Cody.Mann@lee.net. Follow him on Twitter via @News_Mann_.