Corvallis city elections featured ranked choice voting for the first time in 2022, leaving some voters with questions about how the system works and where it came from.
Fans of ranked choice say it gives voters better, more inclusive representation and less polarizing campaigning as candidates need broad appeal for a final victory. It may also save money by eliminating runoff elections.
But opponents will say the voting method is unnecessarily complicated, or it leaves more room for errors or fraud.  
Under ranked choice, voters choose candidates in order of preference. If nobody gets more than 50%, the one with the fewest first-choice votes is eliminated. Those votes go to the candidates listed as a second choice. The process continues until one candidate has the majority.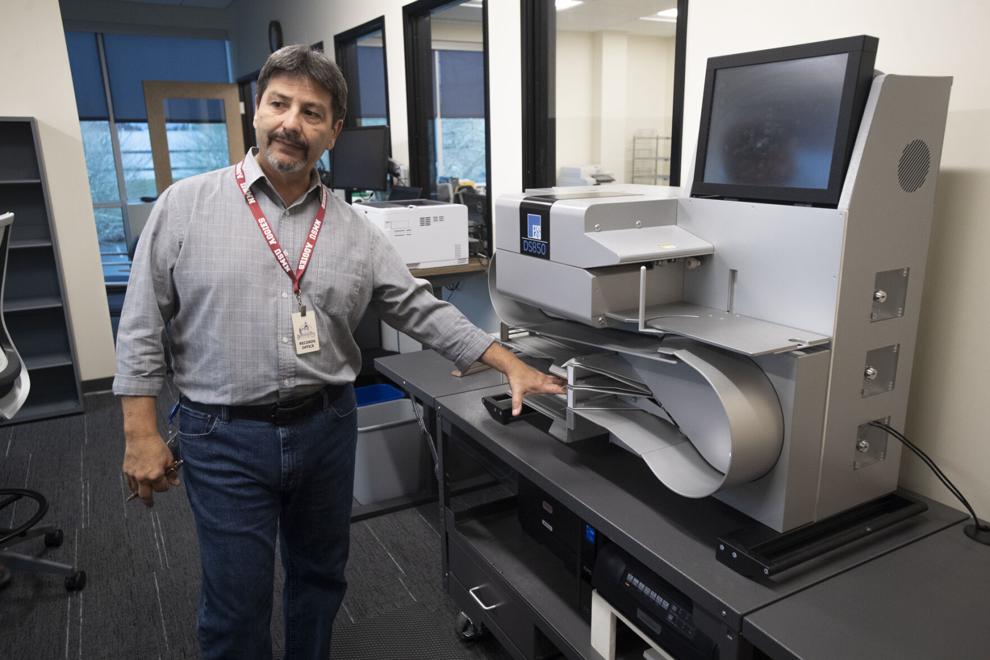 The counting process can take hours for some communities. Those with mail-in voting such as Oregon may wait days or weeks for results. In Corvallis, voters waited three weeks for final results in two ranked choice elections.
The reason for the delay on ranked choice tabulation was to assure all the ballots were in before calculating votes, to keep the process from getting tripped up on itself, said James Morales, Benton County Records & Elections Department director. Calculating results before everything is processed could be misleading, he said.
The period before releasing final results had previously been two weeks, Morales said, but it was extended another week because mailed ballots postmarked on or before Election Day can now be counted. The time allows voters with challenged ballots — those that might not be counted — to remedy the issue.
The department has relocated to the county's Kalapuya Building from the county courthouse, giving staff and election board members more room to maneuver and increased storage. In a tour of the department, Morales pointed out multiple layers of security and accountability for the ballot delivery, sorting and counting process.
"We're auditing ourselves the whole way through because we want everything to balance when it's all said and done," Morales said.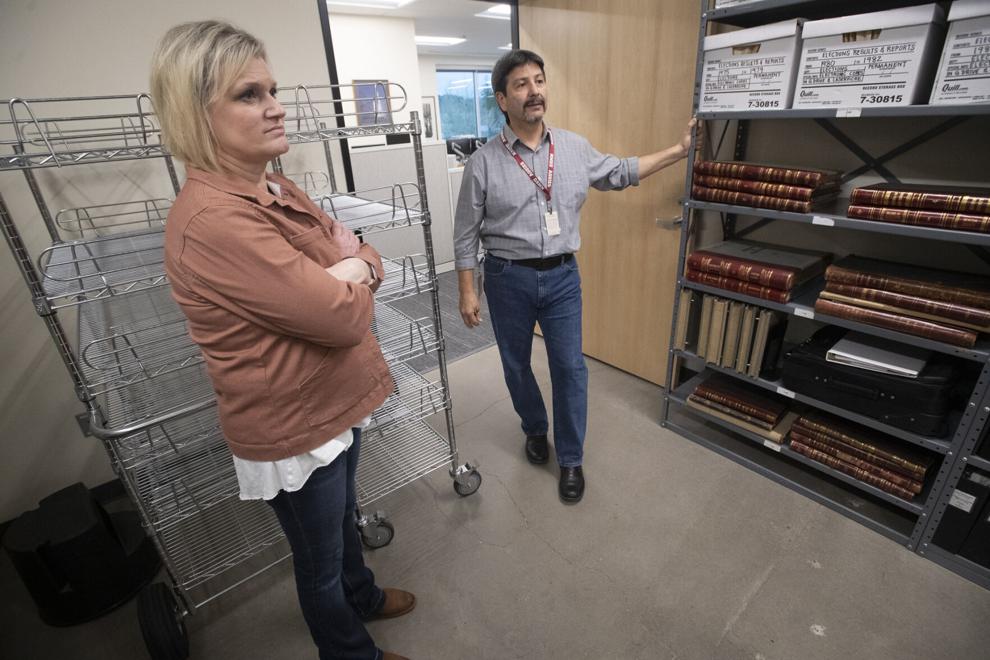 Auditing, providing tours, working with election observers — none of that is new for Morales. But with heightened election awareness and in some cases denialism, Morales is finding recently that some people still don't trust the system.
"In the past, whenever we have shown someone what we do, as best as we possibly can, they usually come away saying it's a pretty solid process," he said.
The hardest aspect for anyone adopting ranked choice, Morales said, is verifying machines and software are counting ballots as intended. He said Benton County has taken as simple an approach as possible to the complex system of ranked choice voting to make sure it works as intended.
Corvallis outcomes
Early election results showed a tight race between two mayoral hopefuls: former Ward 2 (downtown) Councilor Maughan and Council Vice President Andrew Struthers of Ward 9. A third contender, former Ward 2 Councilor Roen Hogg, had considerable ground to make up for a win.
Unofficial results on Election Day had Maughan slightly ahead at 38%, with Struthers at 34% and Hogg at 26%. With no outright winner, voters' second choice candidates came into play. After tabulating second choices from Hogg supporters, final results put Maughan at 50.09% of votes, with Struthers at 49.91%, separated by just 34 votes.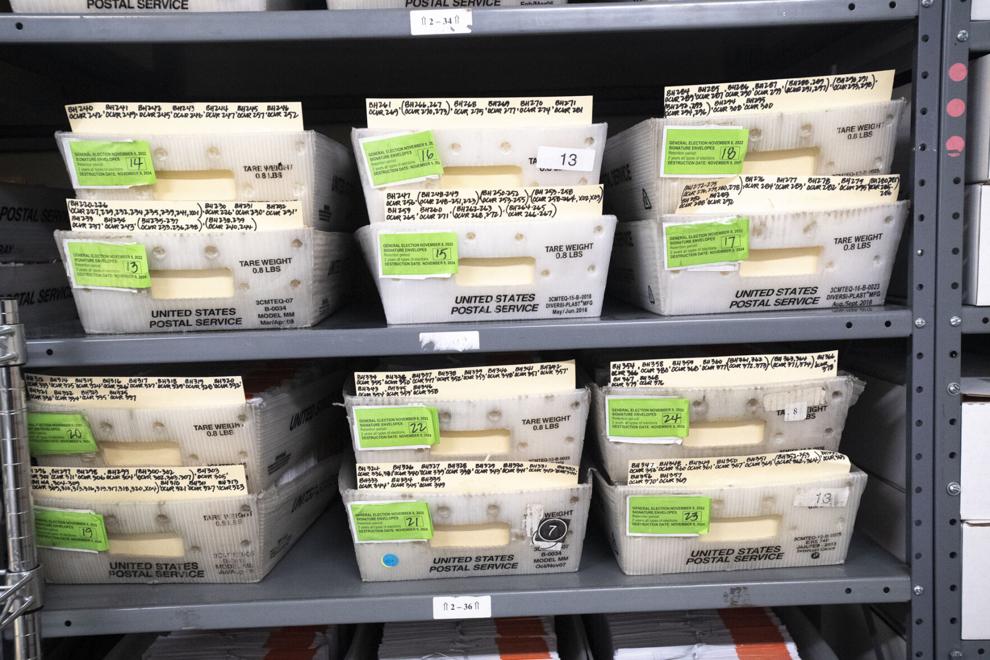 Election Day results showed Cadena leading the pack with 44.1% of the vote, trailing by Towsley at 33.2% and Feldman at 22.2%. Final results three weeks later showed Cadena with a clear victory at 57.5% of votes. Towsley had 42.5% after Feldman supporters' second choices were distributed.
Corvallis City Council members approved ranked choice in January 2022, following in the steps of Benton County, where voters passed a measure installing ranked choice in 2016.
Benton County first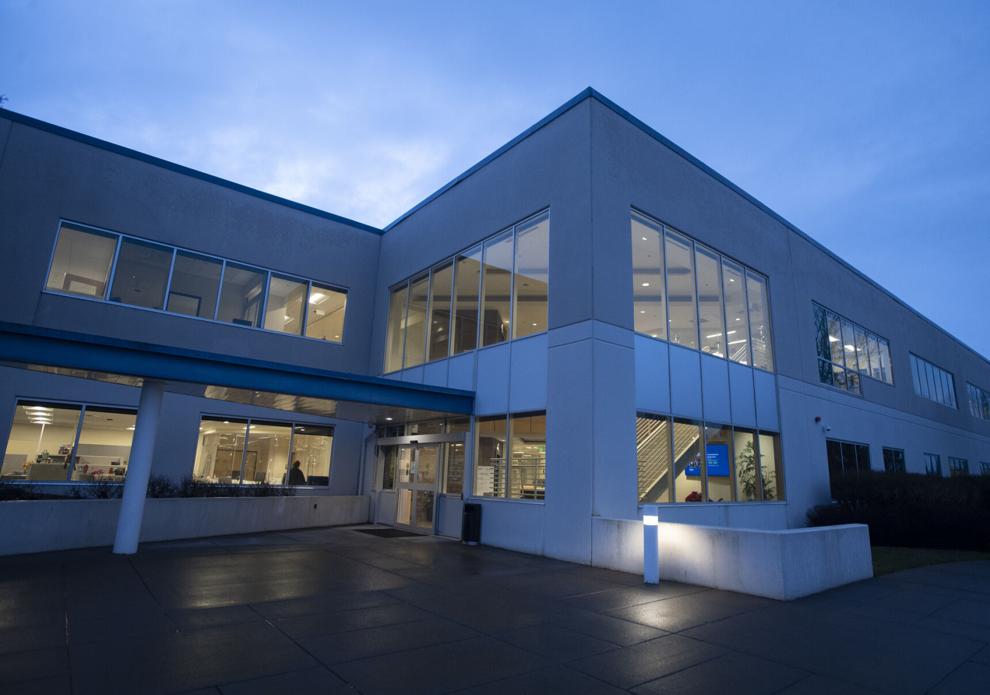 Both Democratic incumbent Xan Augerot (58.7%) and Democrat Nancy Wyse (63.6%) easily bested the 50%-plus that is required to prevent voters' second and third choices from playing a role.
Republican John Sarna took second behind Wyse with 31.9% of the vote. Libertarian Cory Sedar was third at 4.2%. Republican Tom Cordier was second behind Augerot at 31.1%, with Pacific Green candidate Mike Beilstein third at 9.9%
County voters adopted ranked choice in large part because of efforts by state House Speaker Dan Rayfield, D-Corvallis. Rayfield was a chief petitioner for the initiative along with Blair Bobier, a Corvallis-based attorney and president of Oregon Ranked Choice Voting Advocates.
The standard system rewards candidates who win just a plurality but less than 50% of votes, Rayfield said previously, adding that it happens a lot in primaries.
Rayfield and other ranked choice backers say that the two-party system works against third- and fourth-party candidates because voters often have to choose between voting for the candidate they really like or picking one of the major candidates as the "lesser of two evils."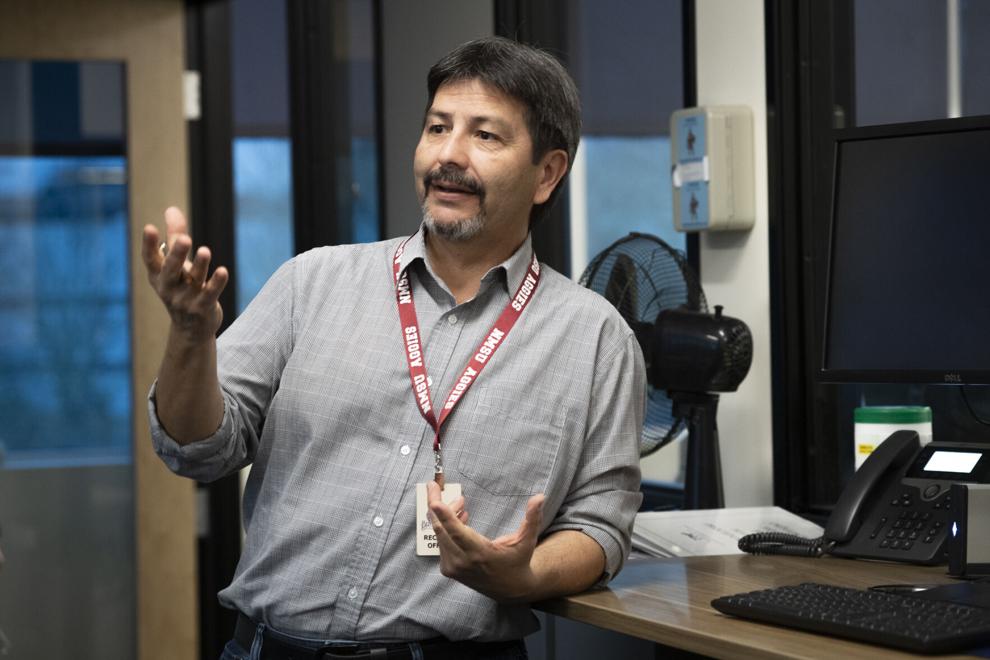 Opposition to ranked choice
The traditional majoritarian election system is good for parties and politicians, a National Review article asserted in June 2021, calling ranked choice a product of left-wing hostility towards elections, the Electoral College and the two-party system.
"Traditional majoritarianism reduces polarization, creates strong candidates, and gives voters a recognizable opposition that can be called upon when necessary," the author wrote.
A majoritarian approach acts against smaller, more radical parties, instead pushing candidates towards the middle, according to the author, who adds that U.S. elections are candidate-driven, giving voters clear choices about the nation's direction.
Weak candidates produced by ranked choice never truly command a majority, so they must win by cobbling together voting blocs to reach a majority, the National Review article states.
An opinion piece published online by The Hill in October criticizing ranked choice claiming the method's growing popularity stems from allowing candidates with extreme political views and narrow bases of support to run in elections without acting as a spoiler for one of the major party candidates.
The opinion's authors suggest ranked choice plays to extremists when the electorate is polarized, giving the example of a three-person race in which the moderate candidate may be preferred to each of the more extreme candidates by a majority of voters.
Voters with far-left and far-right views would rank the moderate in second place rather first, the authors wrote. Because ranked choice counts only the number of first-choice votes, the moderate candidate would be out in round one, leaving only the extremist candidates from either side.
Growing national trend
Ranked choice is growing nationwide, according to Stateline, which reported in December that 62 jurisdictions in the U.S. have adopted the voting method, including Alaska and Maine for state races and New York City at the local level.
In the coming years, the number of jurisdictions using ranked choice could be 10 times that through state legislation and ballot initiatives, according to Deb Otis, director of research at FairVote, a nonprofit advocating for national ranked choice voting.
While some Republican officials criticize ranked choice, particularly after GOP losses in Alaska and Maine, the system is used in some right-leaning jurisdictions, including 23 towns in conservative Utah.
Support local news coverage and the people who report it by subscribing to the Corvallis Gazette-Times.
How outcomes might change
Ranked choice proponents say that the standard system works against third- and fourth-party candidates because voters often have to choose between voting for the candidate they really like and picking one of the major candidates as the "lesser of two evils."
Examples of how ranked choice voting could have changed outcomes can be found in election history:
In the May 2020 Democratic primary for secretary of state, Shemia Fagan won with 36.23%, edging Mark Hass by 4,450 votes out of more than 578,000 cast. And Jamie McLeod- Skinner finished third with 27.55%. Under ranked choice it would have taken just a moderate edge in No. 2 votes for Hass to pass Fagan. 
In the May 2020 Republican primary for District 5, four candidates received 18% of the vote or more, with Cliff Bentz triumphing at around 37%. Ranked choice could have shown a different outcome for Knute Buehler and Jason Atkinson, who finished second and third behind Bentz, with about 26% and 23%, respectively.
Other examples include the 2000 presidential election between George W. Bush and Al Gore. In the crucial state of Florida, polls showed that 60% of voters supporting Green party candidate Ralph Nader would have supported Gore in a two-person race. And history might have changed.
And then there's the 1992 presidential race in which Democrat Bill Clinton received 43%, Republican incumbent George H.W. Bush 38% and independent Ross Perot 19%. To crunch the numbers another way 57% of voters rejected Clinton and 62% of them said no to Bush. Ranked choice could have told a different story.
Cody Mann covers the cities of Corvallis and Philomath. He can be contacted at 541-812-6113 or Cody.Mann@lee.net. Follow him on Twitter via @News_Mann_.