Family and friends of Alexandria Mulrooney filed into a courtroom Friday morning, Jan. 13, donning shirts with the phrase, "Justice for Allie," and holding photos.
The courtroom was full of tears, embraces and a hunger for justice.
"My life and the life of my loved ones has been forever changed since that day," Christine Mulrooney, Alexandria Mulrooney's mother, said.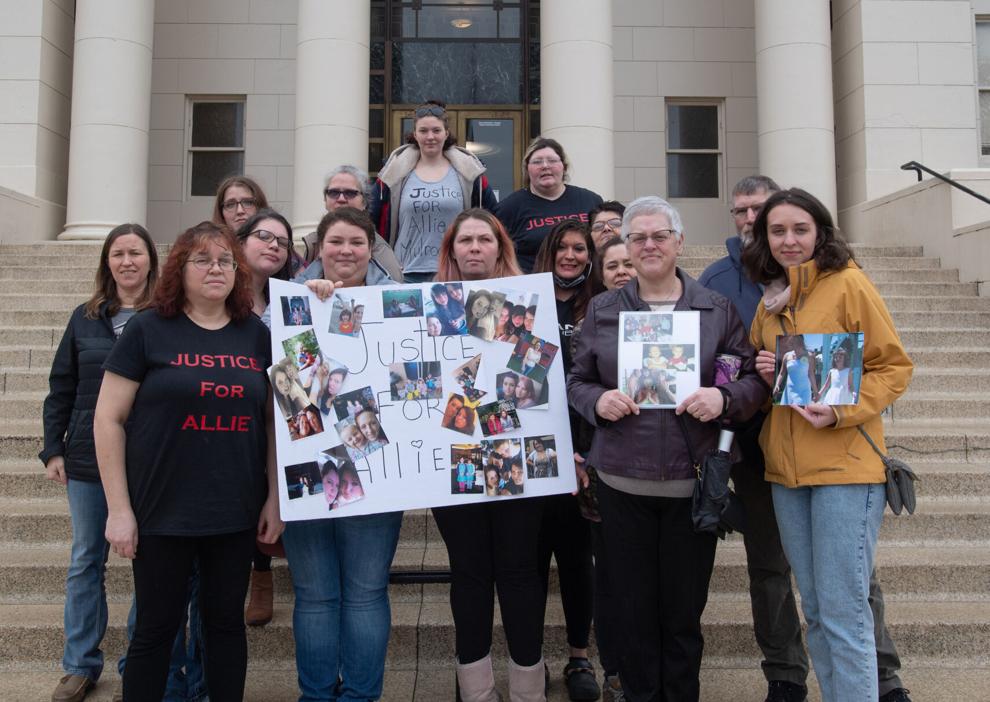 Christine Mulrooney was referring to Dec. 10, the day Matthew Dreyer, 49, hit her daughter, who was walking down an Albany street, with his car and then fled. Alexandria Mulrooney, 30, was pronounced dead at the scene.
About a month after the fatal crash, family and friends of Alexandria Mulrooney had the chance to see Dreyer punished for his crimes.
Linn County Circuit Court Judge Heidi Sternhagen sentenced Dreyer to two years in prison and 60 days in jail. He was convicted of failure to perform duties of a driver to seriously injured persons and tampering with physical evidence.
Loved ones grieve
Before Sternhagen sentenced Dreyer, she heard from multiple family members and friends of Alexandria Mulrooney, who shared memories and what their grieving process has been like.
Christine Mulrooney said she takes a second look at people in grocery stores who look like her daughter before she realizes she'll never see Alexandria Mulrooney again.
"Every day, I wake up and have to try not to remember my daughter," she said.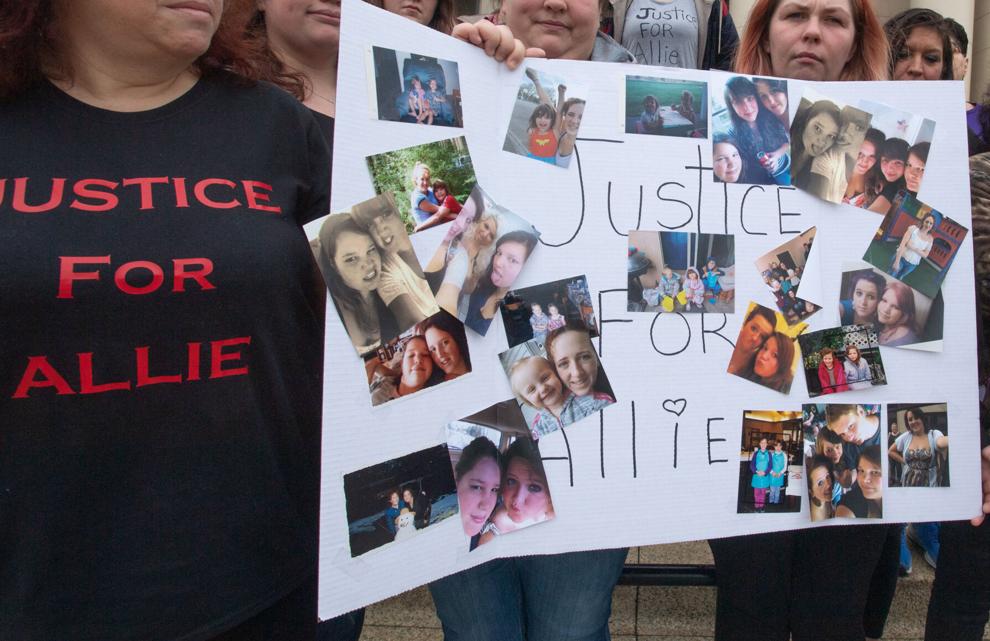 Alexandria Mulrooney's sister Ashlliana Mulrooney said there is a hole in her heart.
Besides being a daughter, sister and friend, Alexandria Mulrooney was also a mother. She leaves behind three children: Lily, 3, Hailey, 4, and Jeremy, 7. 
"The two younger children will not remember their mama except through stories and pictures," Shaunna Schukis, Alexandria Mulrooney's aunt said.
Schukis added that she thought Dreyer was "spineless and pathetic" for what he did.
A crash and an investigation 
During the sentencing, prosecutor Robert Beaver shared with the court what happened during and after the crash, according to police reports.
At around 4:22 a.m. Dec. 10, an early Saturday morning, Dreyer hit Alexandria Mulrooney with his pickup truck near the 1500 block of Geary Street Southeast. Dreyer later reportedly told police he didn't know he had hit a person, thinking it might have been a dog.
Dreyer then fled the scene, leaving behind a glass headlight cover. His truck had front-end damage.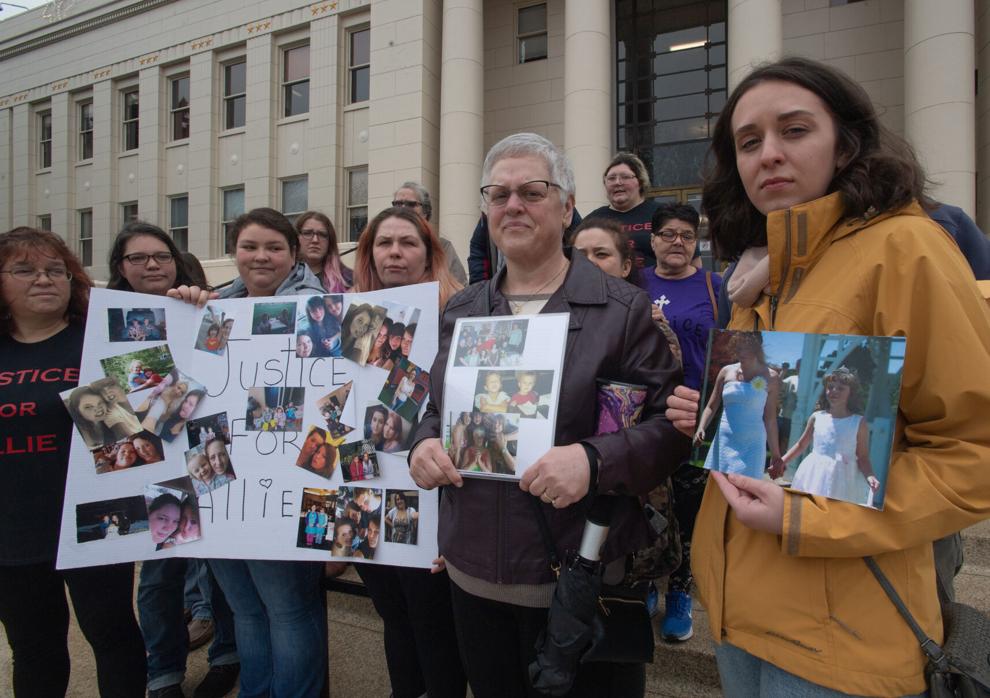 Beaver said Dreyer had been driving uninsured and with a suspended license at the time of the collision.
Glenda Mulrooney, Alexandria Mulrooney's grandmother, said in a victim impact statement that she doesn't sleep knowing that Dreyer left her granddaughter in the street "like a bag of garbage." 
A woman who heard the crash called 911 and stayed with Alexandria Mulrooney until emergency responders arrived and attempted life-saving measures, according to family members. But it was to no avail.
With no suspect in the vicinity, Albany police asked the public for help in identifying a potential suspect vehicle. Through tips from community members, police discovered the vehicle in question belonged to Dreyer.
Dreyer initially told police his truck had been stolen and damaged, and that's why he put a new headlight on, according to Beaver. Dreyer eventually confessed to lying about this and admitted to thinking he had struck something on Dec. 10, Beaver said.
Time in prison
Beaver said the state was unable to prove criminal negligence in this case. The maximum penalty for the crimes to which Dreyer pleaded no contest is 24 months, which Beaver asked Sternhagen to impose.
Prior to sentencing, Sternhagen said the state was unable to prove Dreyer had caused the crash, and Dreyer's crimes were committed after the collision.
Alexandria Mulrooney's cousin Anna Schukis argued Dreyer should receive the maximum punishment considering "Allie has received the maximum sentence."
Dreyer's defense attorney Dillon Duxbury said he would not argue for a lesser sentence considering the circumstances.
Support local news coverage and the people who report it by subscribing to the Albany Democrat-Herald.
"I think the gravity of the situation is felt by everyone in the room today," he said.
Duxbury said investigators learned Dreyer was not speeding in the 35 miles per hour speed zone at the time of the crash.
Dreyer's sister spoke in defense of her brother's character but also spoke directly to Alexandria Mulrooney's family saying she heard their pain.
"You are seeing a snapshot of his life," she said. "It does not define who he is as a human."
Dreyer himself sat silent for most of the sentencing, only saying that he regretted what happened and he took full responsibility for his actions.
"At a point when you needed to take responsibility, you didn't," Sternhagen said to Dreyer.
Related stories:
Maddie Pfeifer covers public safety for Mid-Valley Media. She can be contacted at 541-812-6091 or Madison.Pfeifer@lee.net. Follow her on Twitter via @maddiepfeifer_