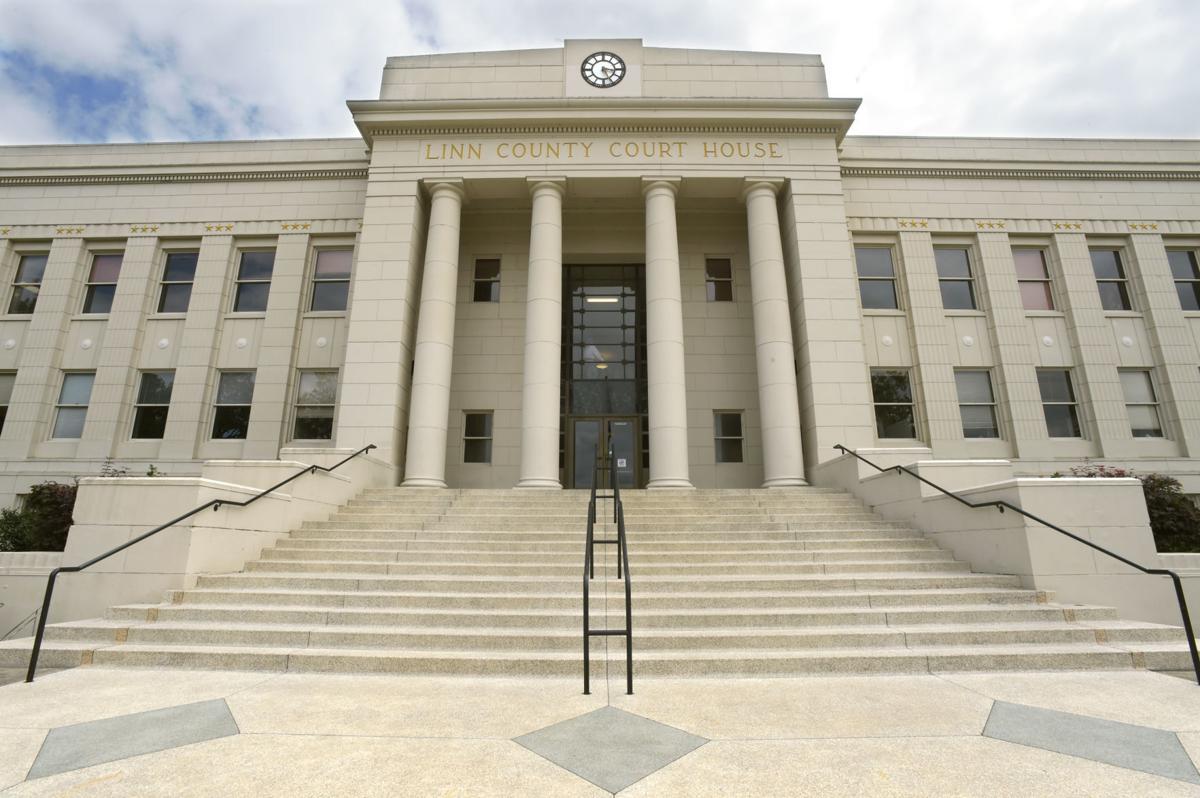 An Albany attorney has submitted her resignation to the Oregon State Bar after facing multiple complaints from clients who say she lied to them, failed to communicate during their representation and delayed their cases, according to State Bar records.
In two of the matters, complainants alleged Megan Perry had told them their divorces were final, but they later discovered their cases had been dismissed and they were still married to their spouses.
In another complaint, a man said he hired Perry to assist him in an adoption case. He asserted Perry had informed him a judgment had been made in the case and a new birth certificate had been issued, when in fact the case had been dismissed. In a separate complaint, a woman said she hired Perry to represent her in a custody dispute and Perry had informed her she had been granted custody. However, the woman reported, law enforcement officers arrived at her home to remove her children, stating she did not have custody.
Perry submitted her resignation on March 1, said Kateri Walsh, a spokesperson for the State Bar. On Thursday, the Oregon Supreme Court accepted Perry's resignation, disbarring Perry and forbidding her from practicing law in Oregon again, Walsh said. She said it's highly unusual for a lawyer who has been disbarred in one state to be admitted to practice law in another state. 
Sixteen people, most of them former clients, had complained to the State Bar about Perry, according to records obtained by the Gazette-Times. The complaints stem from civil cases she was working on in Linn, Benton, Polk and Marion counties. The State Bar began investigating the complaints and, at the time Perry submitted her resignation, had approved five of the complaints for prosecution for ethical misconduct, Walsh said. Eleven of the complaints were still under investigation.
If the matter had advanced to prosecution by the State Bar, it would have gone to a trial hearing with a three-person panel of a statewide adjudicator, an attorney and a non-lawyer member. The State Bar would have presented its evidence against Perry and Perry could have presented a defense, Walsh said. The panel would have rendered a decision regarding guilt and, if Perry had been found guilty, the panel would have recommended a sanction, she said. Sanctions range from public reprimand to a short or lengthy suspension of the law license, to permanent disbarment, Walsh said.
Perry's resignation resolves the complaints but does not provide any monetary awards for possible damages, Walsh said. Complainants who believe Perry committed malpractice in their cases could pursue claims through the Oregon State Bar's Professional Liability Fund, she said. Complainants could also pursue claims through the Client Security Fund if they feel Perry misappropriated money, Walsh said.
Two newer complaints had been filed against Perry and were still pending, Walsh said. Those complaints will effectively be closed by Perry's resignation since the State Bar only has jurisdiction over law licensure, Walsh said.
In response to some of the complaints, Perry told the State Bar that her representation of the clients "came at a time of personal and professional difficulty." That echoes a statement Perry provided recently to the Gazette-Times.
"My work in the matters under investigation by the bar came at a time marked by personal and professional challenges," Perry wrote. "I submitted my resignation from the practice of law to the Oregon State Bar on March 1. I deeply regret any misunderstandings with my former clients."
No criminal charges have been filed against Perry in Oregon.
'You're not supposed to lie to your clients'
Documents provided by the State Bar provide insight into the complaints against Perry. Here are some of the allegations:
A Sweet Home resident told the State Bar he had hired Perry in 2016 to assist him in adopting his stepdaughter. The man, who requested he remain anonymous, said Perry informed him a judgment had been granted and a new birth certificate had been issued when in reality the court had dismissed the case. The man said Perry refunded the $2,000 retainer he had paid her. He also filed a claim with the Professional Liability Fund and settled for $2,500, he said. The adoption was never finalized but the man said he doesn't think he wants to hire another lawyer because of the mental stress he went through during Perry's representation. "The manipulation and bold-faced lying …" the man said. "I know she's a lawyer but you're not supposed to lie to your clients."
A man living in Washington told the State Bar he retained Perry from April 2015 through May 2017 to represent him in a custody dispute. He said Perry lied to him on multiple occasions about actions she claimed she had taken. He reported Perry told him she had filed a motion in the case when she had not, repeatedly failed to inform him of court hearings and said a custody evaluation had been conducted when it had not. The man was deployed overseas during some of Perry's representation and had asked Perry to have all court actions be abated until he returned to the United States. The man asserted Perry told him she submitted documentation of his naval service to the court but actually never did so and never sought to stay proceedings. He told the State Bar that during his deployment, the police arrived at his home to remove the children, who were with his wife, because their mother had been granted temporary custody, though Perry had not informed him of this. The man also claimed Perry said a supplemental judgment had been filed in the case when it had not. "Ms. Perry's blatant lies and lack of execution on anything and everything we asked of her were unsettling and beyond words; at a minimum, her actions in this matter were disgusting and disgraceful," the man wrote in his complaint to the State Bar. "She has hurt my entire family with these actions." Perry told the State Bar the man was often difficult to reach when he was deployed overseas and that due to her difficulties reaching him, she was unable to meet the man's expectations about her availability.
An Albany man told the State Bar his ex-wife hired Perry to assist her in their divorce. Perry informed the man's ex-wife in 2015 that she had prepared a stipulated judgment of dissolution, which both of the parties signed. A year later, the man's ex-wife remarried and he consulted an attorney about ending spousal support payments. However, the new attorney discovered that Perry had filed a stipulated judgment, but the judge had returned the judgment to Perry for corrections, which she never made. Soon after, the judge dismissed the case. Therefore, the couple was still married. The man told the State Bar that Perry forged the judge's named on the judgment, which is what his ex-wife had used to obtain spousal support payments. When asked to respond to the complaint, Perry told the State Bar that she had mimicked the judge's signature on the judgment to explain to the man's ex-wife what the signed judgment from the court clerk's office would look like when she received it. She said it would have been clear to the woman that she was providing a sample of how an executed judgment would look and that she did not intend to forge a judge's signature nor anticipate that the woman would use the document to obtain spousal support payments.
A Philomath woman told the State Bar that she retained Perry to represent her in a divorce and child custody case. The woman said Perry told her in 2016 that she was divorced. However, the woman discovered last year the case had been dropped and she was still married.
A Beaverton woman told the State Bar she hired Perry in 2016 for help in a custody case. She said her children visited for a weekend in January 2017 and Perry told her she could keep the kids because custody paperwork had been filed. Perry told her she had talked to police in Linn County, where the children's father lived, and in Washington County. However, the police arrived three days later to remove the kids, stating she did not have custody. "(Megan Perry) has made our lives a living stressful, traumatizing hell," the woman told the State Bar.
A New Jersey man, Gavin McNett, filed a complaint with the State Bar against Perry after Perry had represented his opponent in a child custody case in Polk County, which commenced in December 2014. McNett alleged Perry tampered with witnesses and evidence and had her client withhold basic information from the court for nearly two years. McNett also asserted Perry misled the court by claiming to have sent out dozens of subpoenas, when she had actually sent out none at all. "Ms. Perry's involvement in the case wasted three years and tens of thousands of dollars, and we are still working to undo the damage she did," McNett said.
A Keizer man told the State Bar he retained Perry to assist him in a custody dispute. He told the agency that Perry promised to file a modification of child support in his case but never did so and continued to bill him after no longer representing him.
Lillian Schrock covers public safety for the Gazette-Times. She may be reached at 541-758-9548 or lillian.schrock@lee.net. Follow her on Twitter at @LillieSchrock.