Eighty trees have a date with a chainsaw to make way for Albany's waterfront makeover project.
Pink "X"s spray-painted on mossy trunks denote which trees are to be removed by month's end at Monteith Riverpark. Some trees are on the grass field while others border the river's edge.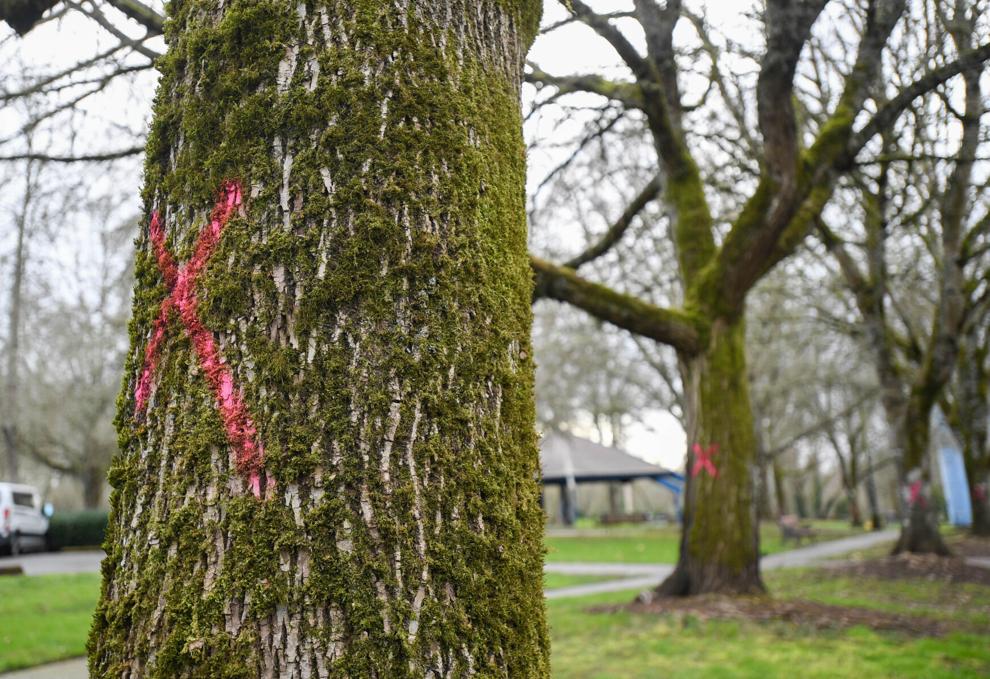 Marilyn Gryte has taken many a walk around Montieth Riverpark since arriving in Albany in 1979. At first, she thought the spray paint was a result of vandalism but was saddened to learn the real reason.
"I feel devastated," she said. "Almost the entire area is marked."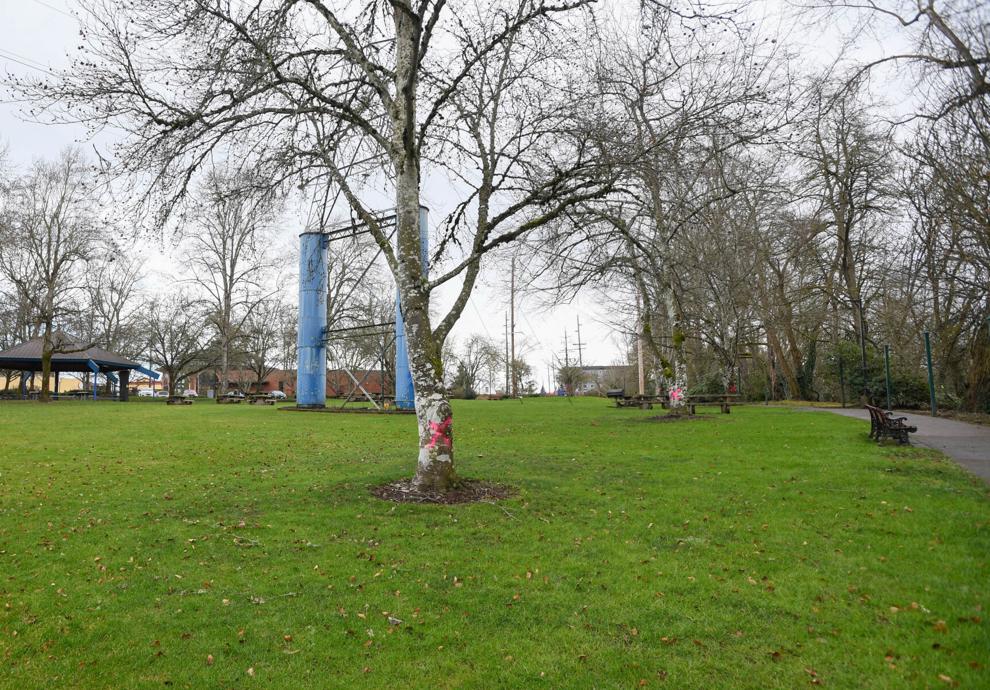 Gryte wasn't aware of the city's plans to refresh the riverfront downtown —the multimillion-dollar project intends to connect downtown Albany with the Willamette River front along Water Avenue. What she knows is that she enjoys the park just the way it is.
The trees are set to be removed for one of two reasons, City Engineer Staci Belcastro said. It's because either they are disease-prone or conflict with the city's construction plans.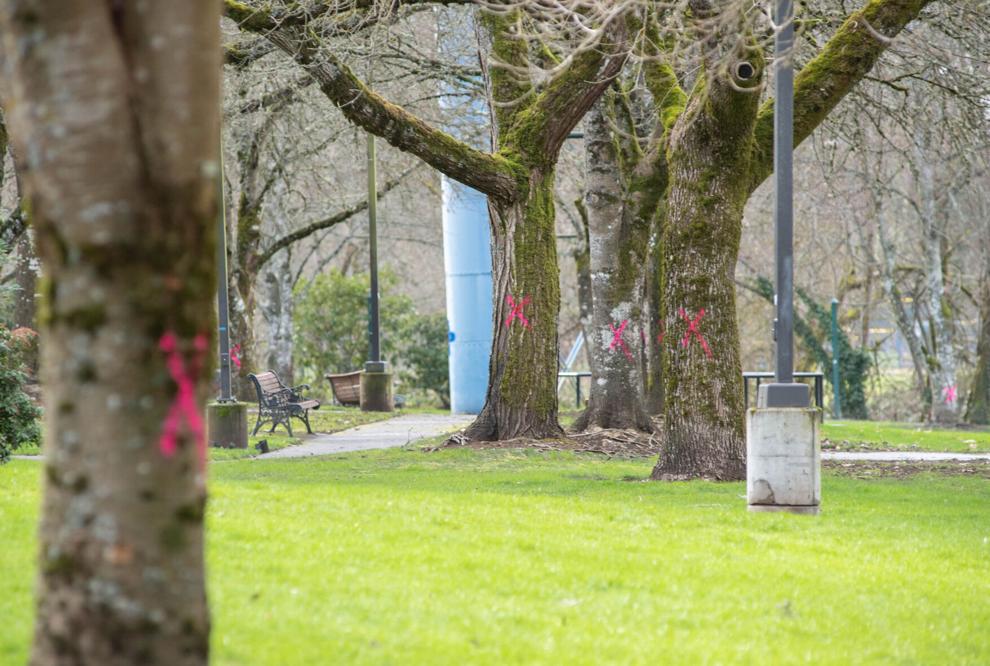 Olsen worries eliminating the trees may make the water easier to access, potentially posing a danger for people who get too close to the water's edge.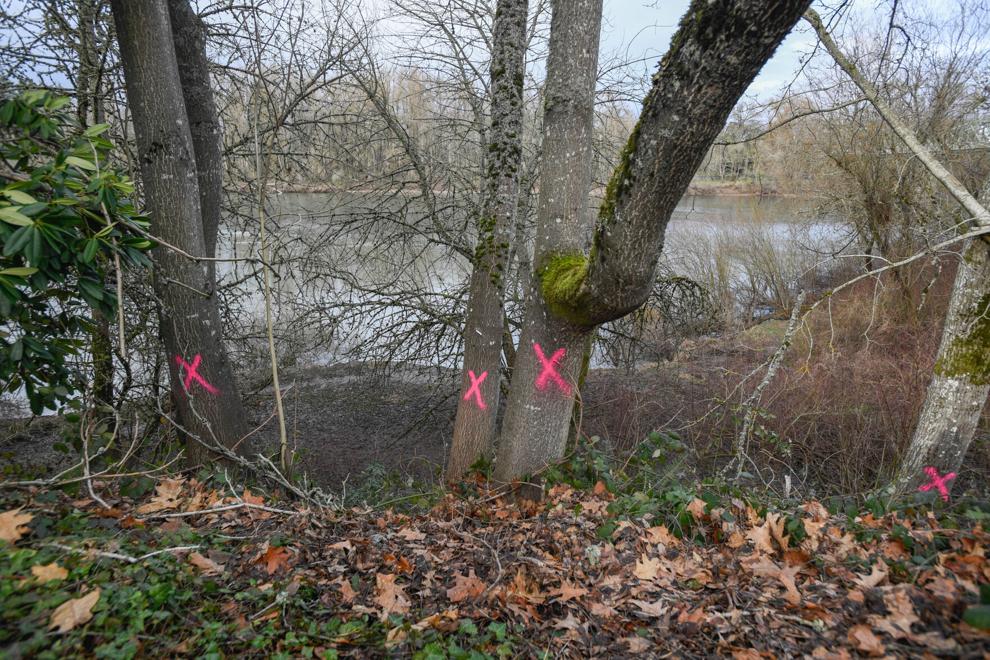 Olsen added trees are important for keeping the environment cool. Tree removal always has alarmed him no matter the project, and even when they're replaced, smaller trees take their place.
Support local news coverage and the people who report it by subscribing to the Albany Democrat-Herald.
Belcastro disagrees the work being done would make the area unsafe, saying the evaluation process is a rigorous one because city officials "don't take tree removal lightly."
For the waterfront project, the city's design consultants and an arborist evaluated around 270 trees, Belcastro said. City leaders always knew tree removal would be part of the project, she added. 
Additionally, the city plans on replacing many of the trees and adding shrubbery in the park. More than 3,000 plants and shrubs are scheduled as replacements.
Some may even act as a buffer along the river, she said.
Construction is expected to start next month once the trees are removed with a goal of a November end date for Montieth Riverpark, Belcastro said.
Related stories: