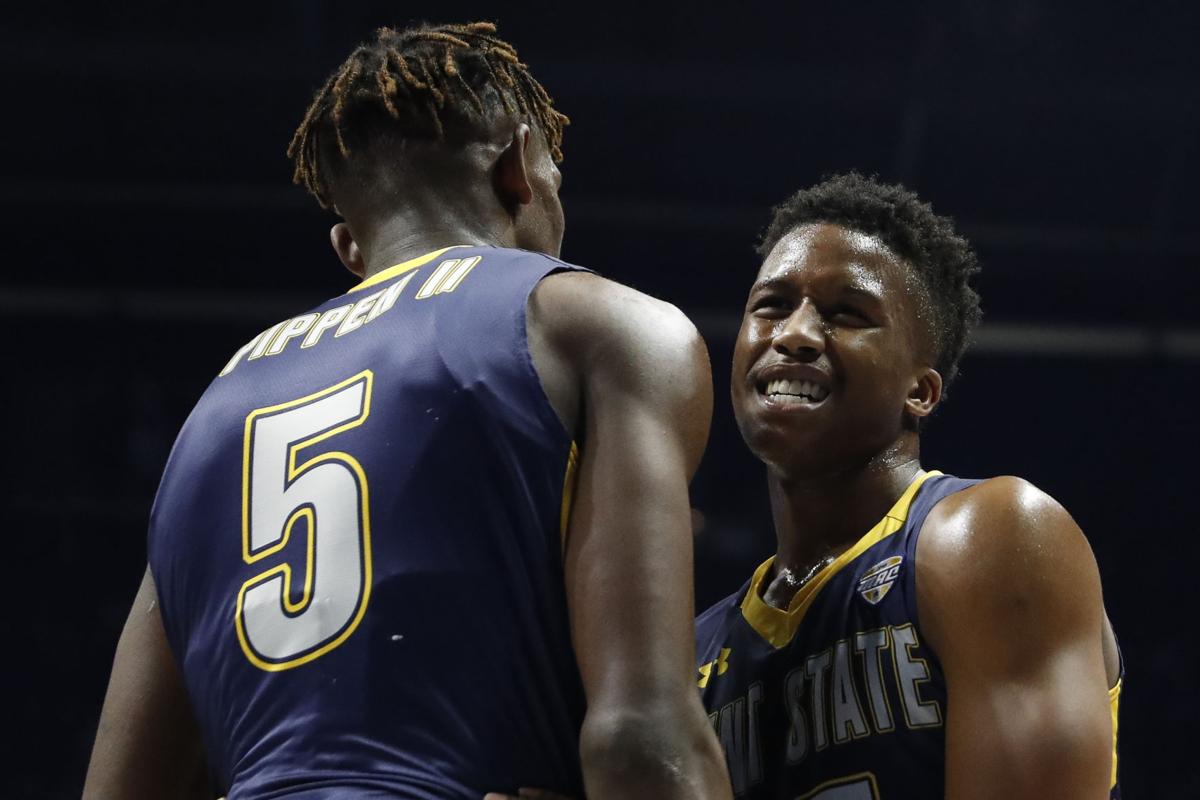 Oregon State plays its first true road game of the season Thursday at Kent State. Here's a look at the Golden Flashes.
Kent State, located in Kent, Ohio, has lost three straight and is 5-6 after Monday's 81-69 home loss to Northeastern.
Jaylin Walker and Kevin Zabo scored 18 points apiece. Zabo, playing 24 minutes off the bench, added three rebounds and three steals.
Walker, 6-foot-1 junior guard, is leading the Golden Flashes at 16.4 points per game and has a team-best 20 3-pointers.
Adonis De La Rosa, a 7-foot junior center, averages 11.2 points and 6.9 rebounds. Jalen Avery, a 6-foot junior guard, averages 10.2 points and 4.4 assists.
All of the four Division I opponents the Golden Flashes have defeated were ranked 312th (of 351) or worse in the NCAA RPI rankings as of Tuesday. Kent State has played just one top-100 opponent. Xavier, ranked 11th Tuesday, defeated Kent State 96-70 in Cincinnati on Dec. 6.
Oregon State's best win, according to the NCAA's RPI, is Southern Utah at 94. The Beavers' only other top-100 opponent is St. John's (17th), which beat OSU 82-77 on Thanksgiving in Orlando.  
You have free articles remaining.
OSU is ranked 165th and Kent State 298th.
Rob Senderoff is in his seventh season at Kent State. He has a 127-87 overall record.
Senderoff was previously an assistant at Fordham, Yale, Towson, Kent State and Indiana.
Last season, the Golden Flashes were 22-14 overall (10-8 in MAC play) and reached the NCAA tournament for the first time since 2008. They lost two of their top three scorers on that team to graduation. They return eight players, including five who played in at least 34 of the 36 games.
Oregon State defeated Kent State 69-50 in Corvallis last Dec. 21.
The Golden Flashes had 34 offensive rebounds (and won the boards 49-39) and won the turnover category 16-24. But they shot 21-76 (27.6 percent) from the field, 1 of 24 on 3-pointers and 7 of 18 at the free-throw line.
Jimmy Hall, then a Kent State senior who led the team in scoring, had 14 points and 19 rebounds, including 14 offensive boards. OSU's Kendal Manuel had 17 points, JaQuori McLaughlin 14, Drew Eubanks 13 and Stevie Thompson had 11 points, 10 rebounds, three assists and four steals.
The Beavers shot 25 of 46 (54.3 percent), their second-best shooting game against an NCAA Division I opponent that season.