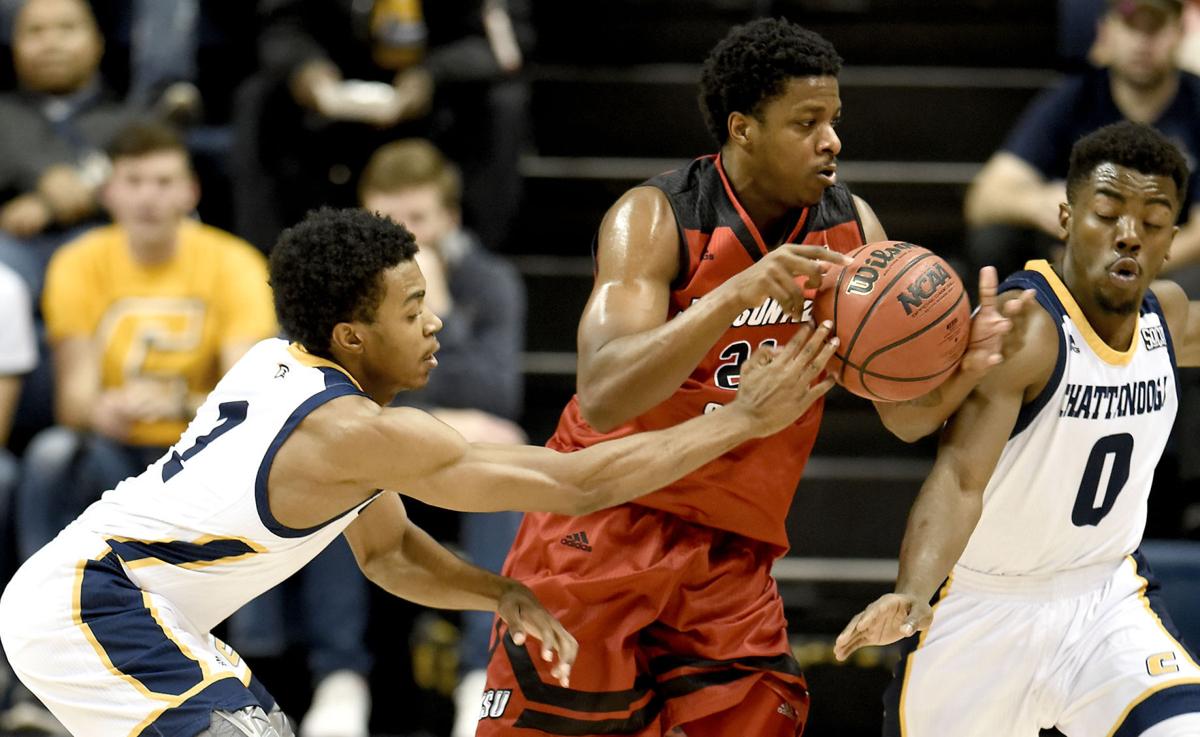 Oregon State faces one of its toughest nonconference opponents when it hosts Jacksonville State on Tuesday night.
The Gamecocks, of Jacksonville, Alabama, won their third straight game Saturday with a 75-67 home win against Louisiana Monroe.
They were led by Malcolm Drumwright's 18 points on 6-of-13 shooting, including 4 of 7 from 3-point range. Jamall Gregory added 14 points and three assists.
Drumwright, a 6-foot-2 senior guard, is the team's top returning scorer off an NCAA tournament team. He's averaging 14.4 points and 3.2 assists. He shoots 48.9 percent from the field, 47.9 percent on 3-pointers (including a team-high 23 made) and 88.2 percent at the free-throw line.
Gregory, a 6-3 junior guard, averages 10.9 points, 4.3 rebounds and 3.0 assists. Norbertas Giga, a 7-foot senior post, averages 10.7 points and 5.7 rebounds.
Jacksonville State shoots 52.2 percent as a team, good for sixth in the country. Six players averaging 17 minutes or more shoot better than 50 percent. The Gamecocks shoot 41.8 percent on 3-pointers, tied for 17th nationally.
They've had seven different players lead them in scoring in a single game this season.
Like Oregon State, Jacksonville State lost to the two top-100 RPI teams it has faced.
The Gamecocks lost the Buffalo and Mississippi State in road contests by a combined eight points. The Beavers' top-100 losses are to Wyoming (at home) and St. John's (in Orlando).
Jacksonville State, reached last year's NCAA tournament after defeating the fifth, first and then second seeds in the Ohio Valley Conference tournament. The Gamecocks were the third seed. It was the first-ever conference title and NCAA tournament appearance in program history.
The Gamecocks lost their second- and fourth-leading scorers off their team.
Ray Harper is in his second year as Jacksonville State's head coach. He has a career record of 458-144 (.760) in 18-plus seasons.
He took over a team that went 8-23 the year before he arrived and was picked to finish 12th in the 12-team OVC.
Harper was previously the head coach at Kentucky Wesleyan, Oklahoma City and Western Kentucky. He won two NCAA Division II titles at Kentucky Wesleyan, reached the NCAA Division I tournament twice with Western Kentucky and is a five-time national coach of the year.
Be the first to know
Get local news delivered to your inbox!