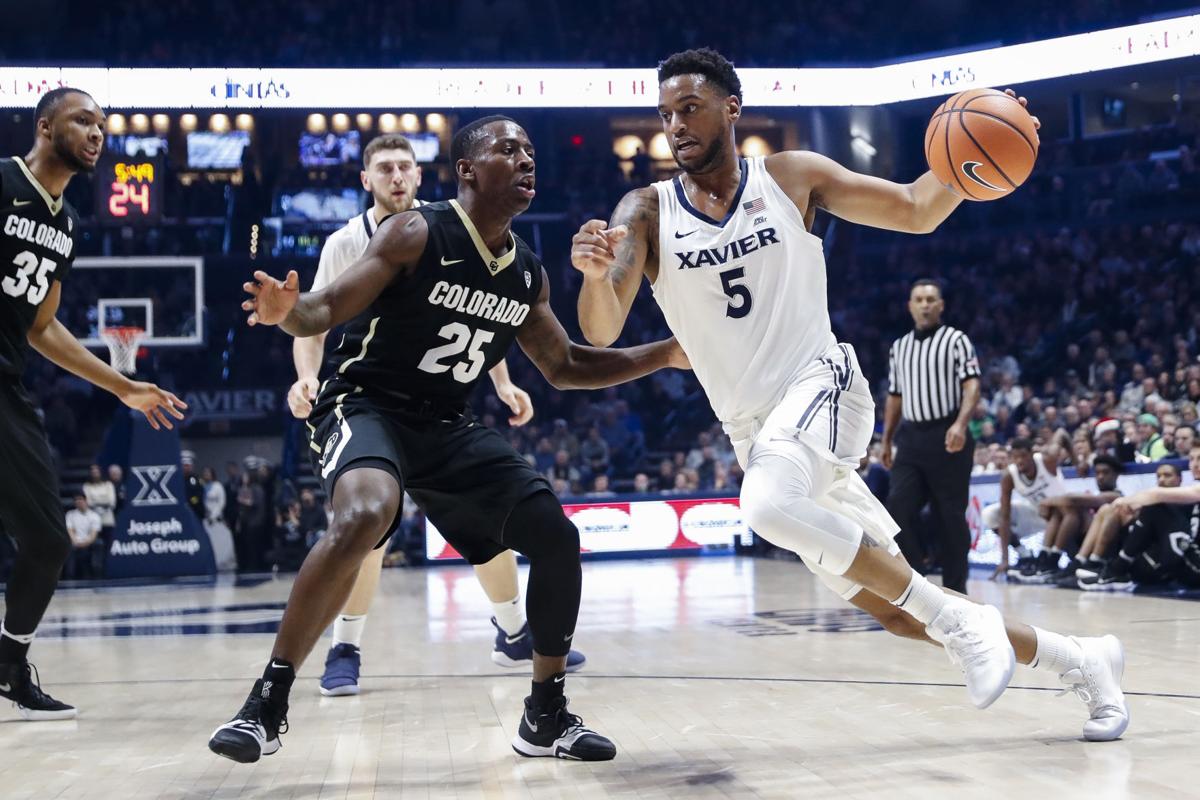 Colorado and Oregon State open Pac-12 play Friday night at Gill Coliseum. Here's a look at the Buffaloes.
Colorado (8-4) comes to Corvallis having lost three of its last four, including an 80-73 defeat to Iowa last Friday in Sioux Falls, South Dakota.
The Buffaloes are led by 6-foot true freshman guard McKinley Wright IV, Minnesota's Mr. Basketball last season.
Wright averages 17 points, 3.2 rebounds and 4.7 assists. He's shooting 50.7 percent from the floor, 41 percent on 3-pointers and 76.9 percent at the free-throw line. He had 30 points and 11 assists Dec. 15 in a 112-103 double-overtime win against South Dakota State in Boulder.
George King, a 6-foot-6 senior guard, averages 14.3 points and 8.3 rebounds. Namon Wright, a 6-5 junior guard, averages 11.6 points and 3.3 rebounds. A transfer from Missouri, Namon Wright sat out last season with a redshirt.
McKinley Wright is tied fourth in the conference in assists and King is fifth in rebounds.
You have free articles remaining.
The Buffaloes are third in the Pac-12 in rebounds (39.5) and fourth in rebounding margin (plus-5.4); tied for 10th in turnover margin (minus-2.1) and assist/turnover ratio (plus-0.8); and 11th in 3-point percentage (33.1), blocks (3.1) and assists (12.1).
Colorado returned one full-time starter (King) and five players who averaged 10 minutes or more from a team that went 19-15 overall (8-10 in Pac-12) and played in the NIT.
One of those returners is 6-9 senior forward Tory Miller-Stewart, who played only six games before suffering a season-ending broken foot. He was averaging 6.2 points and 4.7 rebounds as a starter.
"They've had some injuries a little bit but they are really playing an aggressive style defensively and a lot of times into the full court," Oregon State coach Wayne Tinkle said.
"Offensively they attack you. Coach (Tad) Boyle always does a great job of putting his guys in position to succeed offensively and get them to play hard. At times they can be small but it's not slowing them down. That seems to be the trend in our game right now. People aren't afraid to go small. They're a good, competitive, hard-nosed team and it's going to be a real challenge on Friday."
Tad Boyle is in his eighth year as the Buffaloes' head coach and 12th year overall as a head coach. At Colorado, he has five 20-plus-win seasons and has reached the NCAA tournament four times.
Colorado has won four of the last five against Oregon State, including a two-game sweep last season.