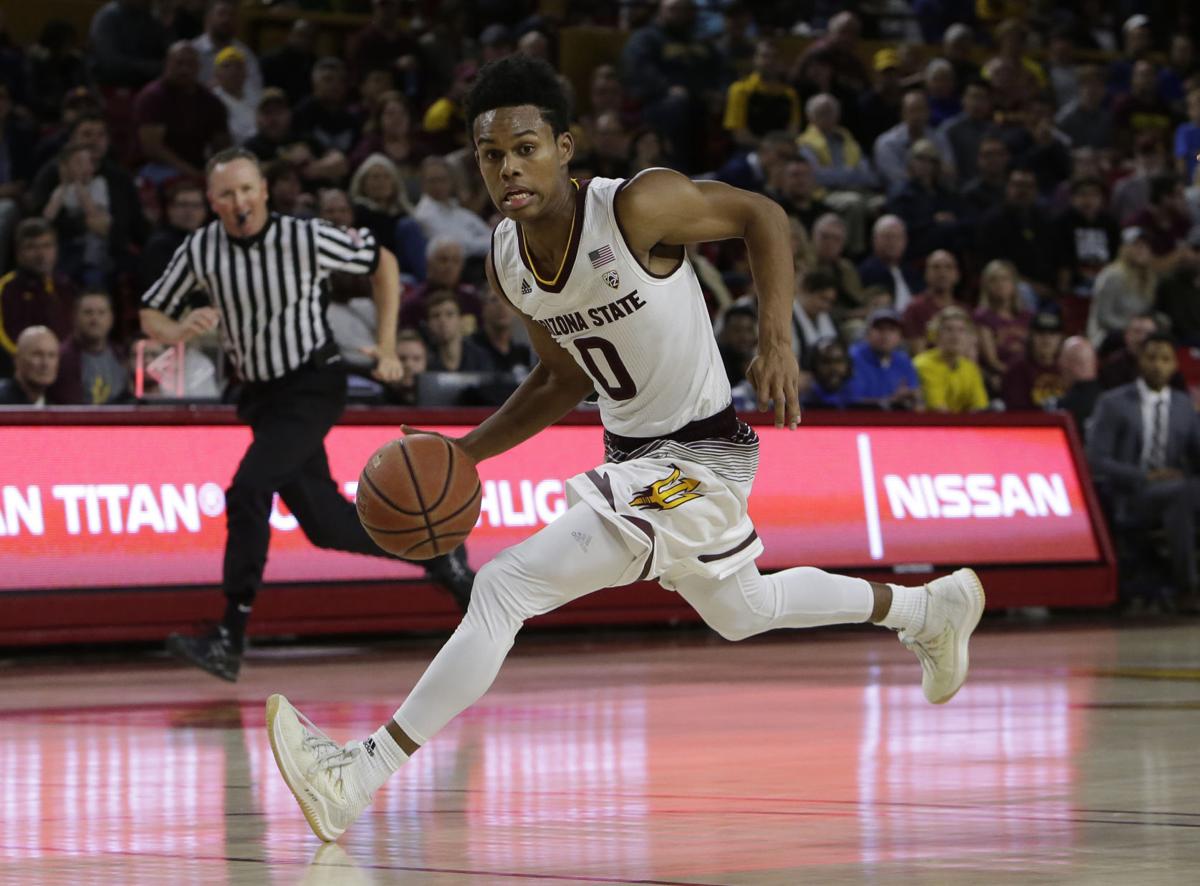 Oregon State is in Tempe, Arizona, looking for its first true road win against a ranked team since 1985. Here's a look at the 11th-ranked Arizona State Sun Devils.
ASU opened the season 12-0, highlighted by a win at Kansas in Lawrence. But the Sun Devils have yet to find their footing in Pac-12 play and are now 13-3 overall and 1-3 in conference after a 76-72 home loss to Oregon on Thursday.
Kodi Justice had 21 points and Shannon Evans II 19 in that game. Both hit four 3-pointers.
Arizona State is led by a trio of senior guards in Tra Holder (20.9 points, 4.9 rebounds, 4.0 assists), Evans (17.1 points, 3.7 rebounds) and Justice (14.1 points, 3.0 rebounds).
You have free articles remaining.
Holder is first in the conference in scoring and shoots 43.3 percent on 3-pointers. Evans is an 86-percent shooter at the free-throw line.
Freshman forward Romello White averages 12.5 points and 8.1 rebounds. He's second in the Pac-12 with a 65.0 field goal percentage and 3.1 offensive boards a game.
The Sun Devils shoot 48 percent from the floor, 38.1 percent on 3-pointers and 73.8 at the line for the season. But those numbers are a little different in four Pac-12 games (39.8/33.0/77.7).
Bobby Hurley is in his third year as ASU's head coach. The former Duke great is 43-38 overall and 13-27 in Pac-12 play with the Sun Devils.
Hurley previously spent two years at Buffalo, where he was a combined 42-20, including an NCAA tournament berth in 2015.