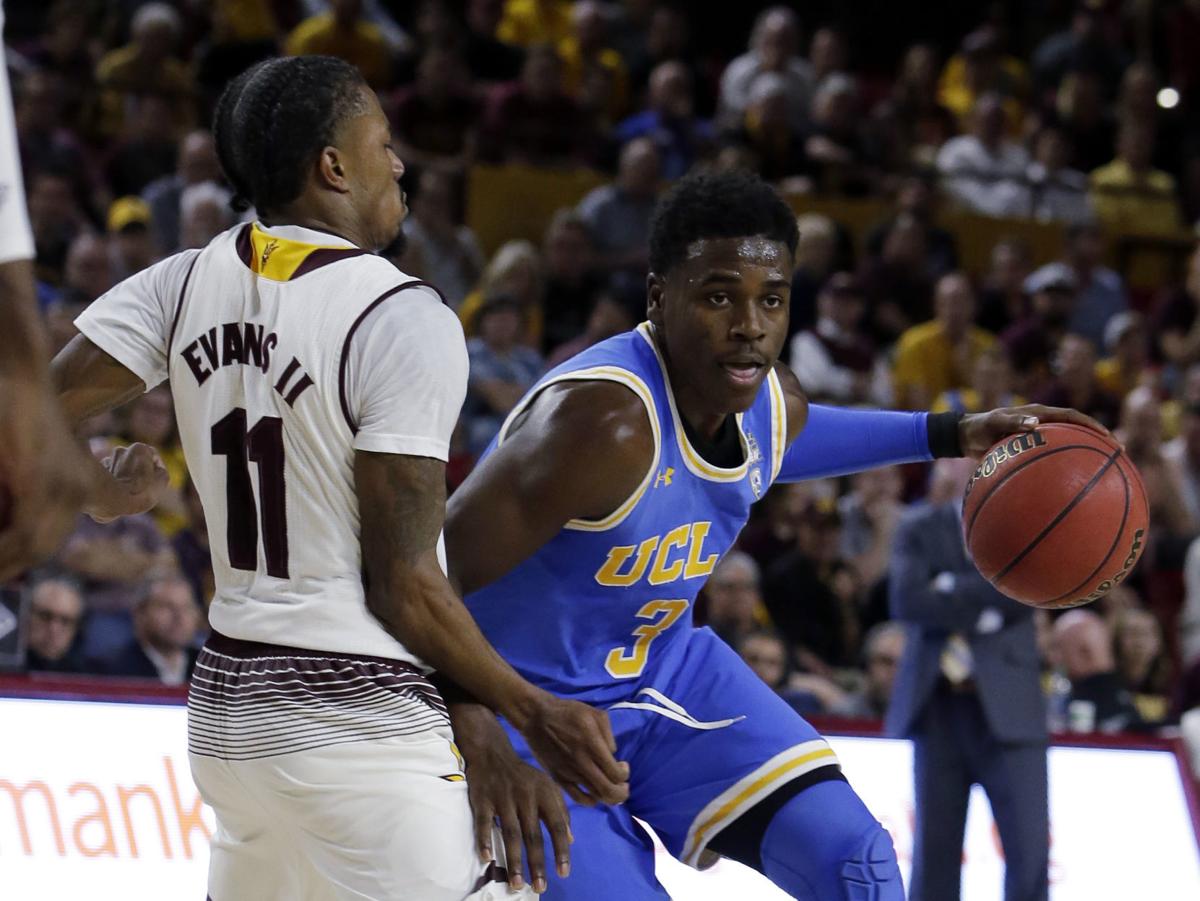 Oregon State heads back on the road with a Thursday night game at UCLA. Here's a look at the Bruins.
UCLA is 17-8 overall and 8-5 in the Pac-12 after an 88-79 loss at Arizona State last Thursday that ended a four-game winning streak. Aaron Holiday had 20 points, five rebounds and five assists and Thomas Welsh 14 points, eight rebounds and two assists.
The Bruins are 4-2 since a 69-63 loss at Oregon State on Jan. 18. In that game, Holiday had 22 points. Tres Tinkle had 16 points to lead five Beavers in double figures. OSU ended the game on a 10-3 run. 
UCLA got one of its better wins of the season last Thursday, handing No. 17 Arizona its only home loss of the season, 82-74 in Tucson. The Bruins have also defeated Kentucky, USC and Washington.
The Bruins shot 37.9 percent (22 of 58) overall, their second-lowest percentage of the season. 
The Bruins are 12-2 at home with losses to Cincinnati and Colorado.
Holiday, a junior guard, is averaging 19.1 points, 3.5 rebounds and 5.5 assists. In conference games, he's first in scoring (20.5) and 3-point percentage (52.2), third in assists (5.5) and tied for fifth in 3-pointers made (2.7). 
You have free articles remaining.
Oregon State coach Wayne Tinkle says Holiday is possibly the "toughest guard" in the conference who excels at defending ball screens.
Freshman guard Kris Wilkes averages 13.7 points and 5.2 rebounds and Welsh, a senior center, 13 points and 10.3 rebounds. Welsh is tied for first in rebounding (10.0) and first in defensive rebounds (7.9) in Pac-12 games.
Tinkle considers Welsh one of the Pac-12's best big men. Welsh, who has 14 double-doubles this season, had 10 points (on 4-of-13 shooting) and 13 rebounds in the earlier game against the Beavers.
"That guy just exudes character and toughness," the coach said. "But we did a nice job on him here. So it's going be a challenge, but I know our guys are going to be hungry and go out on the road ready to turn things around."
In Pac-12 games, the Bruins are first in scoring (82.9), ninth in points allowed (76.3) and second in conference games in 3-point percentage defense at 33.5.
For the season, UCLA is shooting 47.0 overall (third in Pac-12), 37.8 on 3-pointers (fourth) and 72.4 at the free-throw line (seventh). In conference, those numbers are 47.0 (third), 39.7 (first) and 76.4 (third).
The Bruins are chasing an NCAA tournament bid. They're one of the last four teams in ESPN analyst Joe Lunardi's latest Bracketology released Thursday. They're 52nd in the NCAA RPI and a Pomeroy rating of 49. 
OSU's last true road win came at UCLA's Pauley Pavilion in the last game of the 2015-16 regular season. That broke an 11-game losing streak for the Beavers at Pauley.
The Bruins have won four of the last five meetings between the two teams and 19 of 23 dating back to the 2005-06 season. UCLA holds a 94-39 lead in the all-time series.