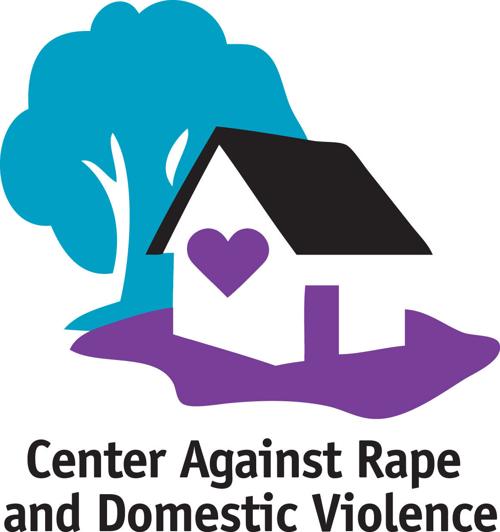 CARDV unveils new logo, services
The Center Against Rape and Domestic Violence has introduced a new logo while adding some new services for its Linn County and Benton County clients.
The new logo is the first change in the group's symbol since 2002.
Along with revamping their logo, CARDV is moving forward with expanding its services and community outreach despite the COVID-19 pandemic. These include:
• Expanding its confidential online chat line hours where survivors can instant message with a CARDV advocate. The lines are now open Monday through Friday from 10 a.m. to 4 p.m.
• Converting the group's annual fundraising run/walk to a virtual format.
• Continuing to provide support through their 24-hour crisis and support line; in courthouses, hospitals, and other spaces when able; and through relocation, shelter, and other assistance to survivors in need of safe housing.
CARDV has been serving  Linn and Benton counties working to end sexual assault and domestic violence against survivors and their families since 1981. All CARDV services are free and confidential. If you or someone you care about is in need of support or services, please call CARDV's 24-hour crisis and support line at 541-754-0110.
Pizza chain comes to Corvallis
Pie Five Pizza started serving its handcrafted personal pizzas July 20 in Corvallis.
The new restaurant is in Timberhill Shopping Center, 2333 N.W. Kings Blvd. This marks the first Pie Five in Oregon. Hours are 11 a.m. to 9 p.m. seven days a week.
According to franchisee Ravi Prasad, the fast-casual pizza brand will donate proceeds from its pre-opening event, held July 18, to the Boys & Girls Club of Corvallis.
Pie Five's fast-casual concept allows guests to build their own handcrafted personal pizza from start to finish in five minutes or less. The restaurant offers more than 20 fresh toppings, four savory sauces and three made-from-scratch crust choices or low-carb cauliflower crust.
In addition to adhering to federal, state and local guidelines, Pie Five has implemented several new enhanced sanitation and safety processes to ensure customers can enjoy their experience with peace of mind.
Further information about Pie Five is available on Facebook, Instagram and Twitter.
Corvallis officer graduates from police class
The Oregon Department of Public Safety Standards and Training has announced the graduation of its 398th Basic Police Class, set for Thursday at the Oregon Public Safety Academy in Salem.
Officer Alyssa Doty of the Corvallis Police Department is among the graduates.
The Basic Police Class is 16 weeks long and includes dozens of training areas such as survival skills, firearms, emergency vehicle operations, ethics, cultural diversity, problem solving, community policing, elder abuse, drug recognition and others.
The Department of Public Safety Standards and Training regrets that this ceremony will be closed to the public, due to the COVID-19 pandemic and the need for social distancing.
Credit union announces officers
The Benton County Schools Credit Union, the oldest local financial institution in Corvallis, held its 67th annual meeting on June 22.
The following volunteers will serve the credit union for 2020-21.
Officers of the Board of Directors are chair Margi Dusek, vice chair Kevin DeCoster, second vice chair Dorothy Gallagher, secretary Harold Brauner and treasurer Joe R. Tofte.
The Supervisory Committee consists of chair Leeanne Trivett and members Karen Selander, Vickie Taylor, Michael Krasilovsky and David Low.
The Credit Committee is made up of Randy Trivett, Christina Gerding, Peter Scott, Sandra Bell and Robert Finneran.
The business news you need
With a weekly newsletter looking back at local history.