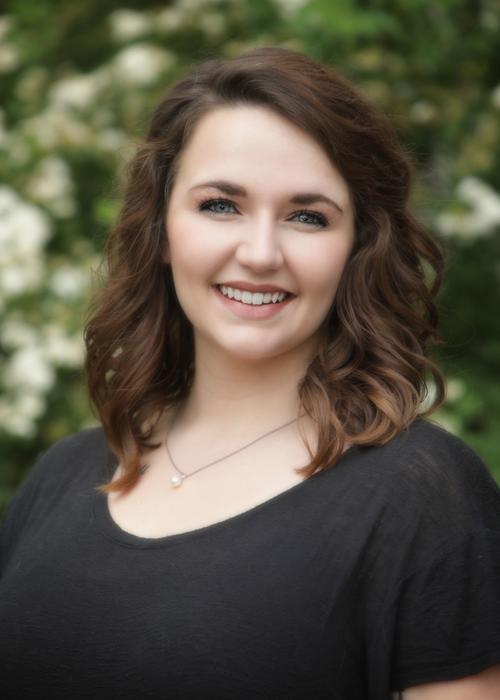 Broker joins real estate firm
RE/MAX Integrity recently announced that Katee Willard, licensed Broker, has joined the firm's Albany office at 2910 Santiam Hwy SE.
Willard joins the office as a buyer Broker for Team Zebrowski. Team Zebrowski, founded by Jo-Ann Zebrowski, has been providing service to buyers and sellers since 2007. The team recently received the Diamond Award from RE/MAX LLC, as the team's gross commissions exceeded $1 million 2018 and 2019. Team Zebrowski serves clients from the Corvallis/Albany area down to Medford.
Willard has lived in the area her entire life, and has worked in the real estate industry for three years. Prior to obtaining her real estate license, she worked in administration at RE/MAX Integrity.
OSU researcher wins award
Priyadarshini Chakrabarti of Corvallis was awarded the Postdoctoral Excellence Award by the Oregon State University Faculty Senate last September.
Chakrabarti is a postdoctoral researcher at the OSU Honey Bee Lab, where her chief focus lies in improving bee health by understanding bee nutrition and deciphering the effects of pesticides, pathogens and other stressors on pollinators.
She employs various techniques of molecular ecology, neuroethology, insect physiology, ecotoxicology, mass spectrometry and apicultural practices to address her research questions. She earned a doctorate in zoology from University of Calcutta in India, where she studied the effects of pesticides on wild Indian honey bees.
A gold medalist in her master's degree, Chakrabarti has received the INSPIRE Fellowship from the Department of Science & Technology (Government of India), the Royal Society Newton International Fellowship from the Royal Society, and the Newton-Bhaba PhD Placement Fellowship jointly from the governments of India and the United Kingdom. She has also been a recipient of the Postdoctoral Scientist award by the OSU Phi Kappa Phi Research Honor Society.
You have free articles remaining.
Boshart Davis appointed to transportation committee
Last month, Oregon Speaker of the House Tina Kotek (D-Portland) announced committee assignments for the 2020 Legislative Session.
Representative Shelly Boshart Davis (R-Albany) will continue to serve on the House Agriculture and Land Use Committee and the House Business and Labor Committee. Additionally, Boshart Davis will serve on the Joint Committee on Transportation.
Senior living community hires executive director
Brookdale Grand Prairie, a senior living community in Albany, has hired a new executive director, Valarie Milam.
Milam brings 20 years of senior living experience in various aspects of the continuum of care services. For the last five years, she worked as executive director of Brookdale Heritage Plaza, also in Albany.
Local dispatchers to graduate from public safety academy
The Oregon Department of Public Safety Standards and Training has announced the graduation of its 117th Basic Telecommunications Class.
Basic Telecommunications #BT117 graduation is set for 11 a.m. Feb. 7 at the Oregon Public Safety Academy in Salem.
Dispatcher Zachariah Johnson of the Linn County Sheriff's Office and Dispatcher Hannah Jones of the Corvallis Police Department are among those set to graduate.
The three-week course includes emergency call-handling techniques, stress management, civil liability, ethics, criminal law, overview of fire-rescue and law enforcement operations, and a number of other topics. Upon completion of the course, students will return to their employing agency to continue their training for several months with a field training officer.