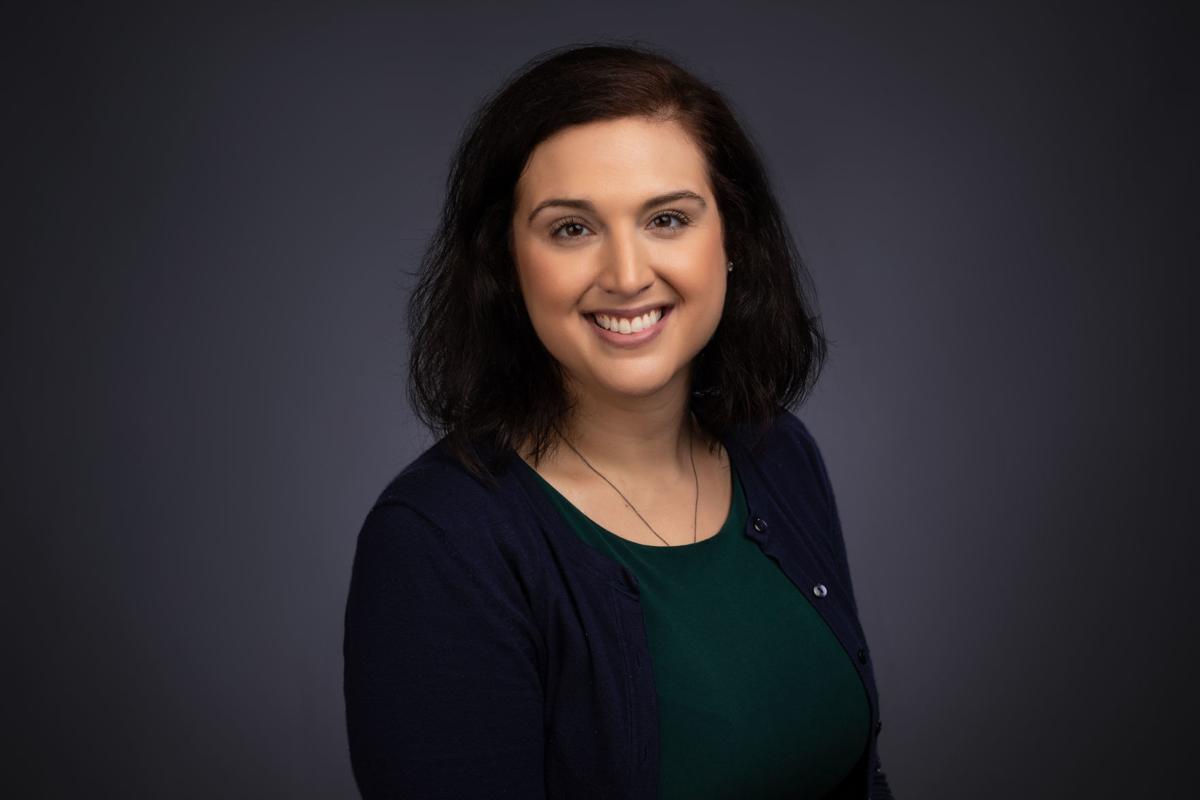 Doctor joins behavioral health department
Elise Bascom, a doctor of psychology, is now seeing patients in The Corvallis Clinic Integrated Behavioral Health Department.
Experience enduring chronic illnesses since she was a child contributed to Bascom's wanting to help others with counseling psychology. She utilizes an approach rooted in biopsychosocial-spiritual theory, wherein the entirety of a patient is considered relevant to their health and well-being.
Believing collaboration is essential, Bascom wants her patients to have a voice in their care in working with her to tailor strategies for their particular needs. She also provides psychoeducation and techniques to improve the quality of life and overall functioning.
Lebanon company receives awards
Beech Hill Studios, LLC, an interior design company based in Lebanon that specializes in office/commercial and residential, recently announced it has received two interior design awards for a project in Atlanta, Georgia.
Owner Maryann Ewing said, "Being awarded the American Society of Interior Designers Oregon Chapter Design Excellence award and the Commercial Interior Design Association Delta Chapter award has been a powerful experience."
The project was a culmination of working with the client, QAD Inc., for several years, meeting their needs and looking into the future of office design. The company used aspects of design principles found in the study of biophilia to accomplish this.
Beech Hill Studios has designed multiple commercial and residential projects throughout North America, Asia, Australia and Europe.
Credit union announces philanthropy results
Oregon State Credit Union donated $226,000 to schools and nonprofit agencies in 2019, and credit union employees volunteered 6,258 hours, more than 80 percent of that on their own time.
Approximately 179 schools and nonprofits within the credit union's 24-county field of membership in Western and Central Oregon received financial support. This includes capital project gifts to ABC House, Linn-Benton Community College, the Boys & Girls Club of Corvallis, and multi-year commitments to the Oregon State University College of Business and Austin Entrepreneurship Program.
In addition, the credit union made a two-year commitment to be the title sponsor of the Oregon State Credit Union Great Pumpkin Run.
The credit union supports scholarships established at universities and community colleges in counties with credit union branches. The credit union also awarded 10 Tomorrow's Leaders Today scholarships worth $2,000 each to high school seniors.
Mobile medicine unit available at LBCC
Samaritan Health Services SamCare Mobile Medicine unit will bring basic healthcare services to the Linn-Benton Community College Albany campus starting Feb. 18.
Open to students and staff, their families and community members, the SamCare unit will offer routine health checkups and vaccinations twice monthly through June. The mobile clinic will also provide care for acute illnesses such as flu symptoms, infections, depression and anxiety screenings, and referrals.
The SamCare medical unit will be in Parking Lot 1, off Allen Lane on the south side of the LBCC Albany campus.
Services will be offered at LBCC on the following dates: noon to 5 p.m. Feb. 18, 11 a.m. to 3 p.m. March 2, noon to 5 p.m. March 17, 11 a.m. to 3 p.m. April 6, noon to 5 p.m. April 28, 11 a.m. to 3 p.m. May 4, noon to 5 p.m. May 12, 11 a.m. to 3 p.m. June 1 and noon to 5 p.m. June 9.
The business news you need
With a weekly newsletter looking back at local history.