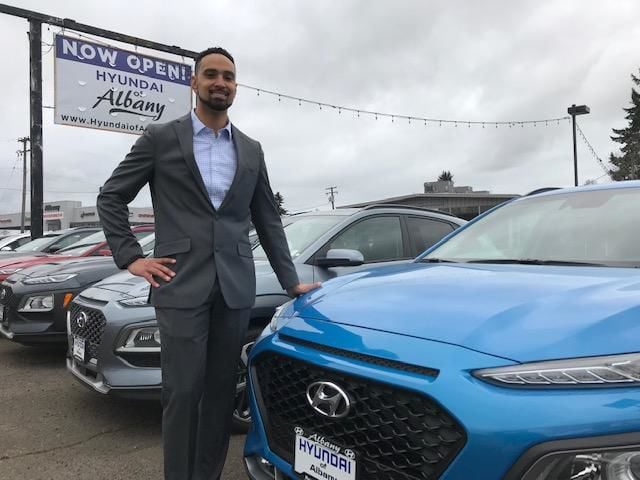 For about three years, the mid-Willamette Valley has been without a Hyundai dealership, so residents who owned that company's automobiles would have to go to Salem, Eugene or Bend for a tune-up or repairs, said Jacob Zilverberg.
"That's a long way to go to get your vehicle serviced," he said.
Things changed earlier this month with the opening of Hyundai of Albany, said Zilverberg, the general manager for the car dealership, as well as Albany Chrysler Dodge Jeep Ram next door on the Santiam Highway.
Zilverberg stressed that the business model at Hyundai of Albany is centered around building relationships with clients.
"We have built our reputation on taking care of the customer and we're going to continue that. … We want to do more than just sell them one car," he said.
Zilverberg said that he hopes clients will tell their friends and family members about their positive experiences with the business, leading to even more customers.
"I want to do business the right way. I want to make people happy," he added.
You have free articles remaining.
The cars themselves also could make people happy.
Hyundais are known for having more upgrades – such as leather seats, lane assist and other features – at a lower price point than other vehicles, Zilverberg said. The warrantees on Hyundais also are better than most other auto-makers, he added.
Zilverberg also pointed out that the 2019 Kia Kona was ranked No. 1 for subcompact SUVs by U.S. News & World Report.
Hyundai of Albany plans a grand opening celebration at a later date.
The business and Albany Chrysler Dodge Jeep Ram are owned and operated by Jackson Automotive Investment Group, an Oregon company that also has Toyota and Subaru dealerships in Corvallis.
Service appointments for Hyundai of Albany will be at the Albany Chrysler Dodge Jeep Ram site.
Full on rebuilds are planned in the next two years for both Hyundai of Albany as well as Albany Chrysler Dodge Jeep Ram.
Hyundai of Albany, 2425 Santiam Highway, is open from 9 a.m. to 7 p.m. Monday through Friday, 9 a.m. to 6 p.m. on Saturday and 11 a.m. to 5 p.m. on Sunday. For more information, call 541-967-9105.