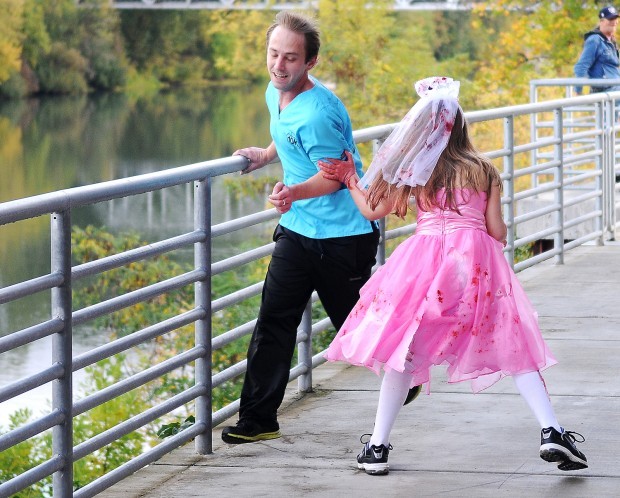 I failed to avoid getting infected by zombies when the city of Albany was overrun by the zombie virus.
During the recent zombie outbreak, I ran a whopping 5,000 kilometers, ducking, juking and just avoiding the slow zombies clogging the path, while also avoiding those who/that (do zombies take a who or that pronoun?) were running after me.
What I learned from my failure to survive the apocalypse are five tips summarized here:
1. Tie your shoes: This is always a good idea when running and especially important when running away from zombies.
You have free articles remaining.
2. Sacrifice the children: Slower children also running away from zombies make good shields from the slower undead. I would feel bad, but when it comes to the apocalypse, bad is how you survive.
3. Get in good shape and quit smoking. A recent body mass index and affidavit declaring I don't smoke made for cheaper health insurance at work; it also will help you survive zombies.
4. Tell jokes: Turns out quite a few zombies ended up having a sense of humor remaining from before they crossed over. If you can crack wise at them before they eat you, it may help your chances of escape and survival.
5. Find a pistol you can run with; while attacking zombies was prohibited in this organized 5k, if the zombie outbreak really did happen a lightweight gun easy to run with on your person may help you survive.
Matt "Shadow Devil" DeBow is a reporter, columnist and runner at the Lebanon Express. You can see Kate Schell's take on the 2012 Zombie Chase at On The Go With DeBow.